Raleigh-Durham Deck Builder
The Best Custom Deck Builder in the Raleigh Durham area
Archadeck of Raleigh-Durham is your premiere choice for deck design and construction in Raleigh, Durham, Chapel Hill, Cary and the surrounding areas. Having built more than 7,000 projects, we pride ourselves on being true experts in custom-designed outdoor living spaces. It is our mission to provide clients with the highest level of customer service and leave them with an outdoor project that will be the envy of neighbors and friends. Drawing upon a wide variety of material options, we can create a beautiful deck that is high on design, low on maintenance, and that lasts for many years to come. We are the best choice in Raleigh deck builders.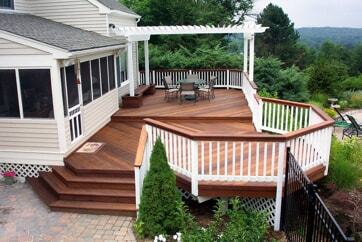 Wood Decks
You can't go wrong with a traditional wood deck from Archadeck of Raleigh-Durham. Typically constructed using pressure-treated southern yellow pine, our wood decks are constructed with the highest quality craftsmanship and lumber currently available. Pressure-treated lumber comes in a variety of different "grades" and chemical treatment, which our designers will walk you through so you can make an informed decision on which will best fit your needs.
Wooden decks are by far the most common built outdoor structures in the Raleigh, Durham, and Chapel Hill areas. The lower cost of materials and ease of installation make them a great option for homeowners. One thing to keep in mind with wood decks is that, although the lumber is treated against rot, they still require regular cleaning, staining, and sealing to ensure a beautiful look for many years to come.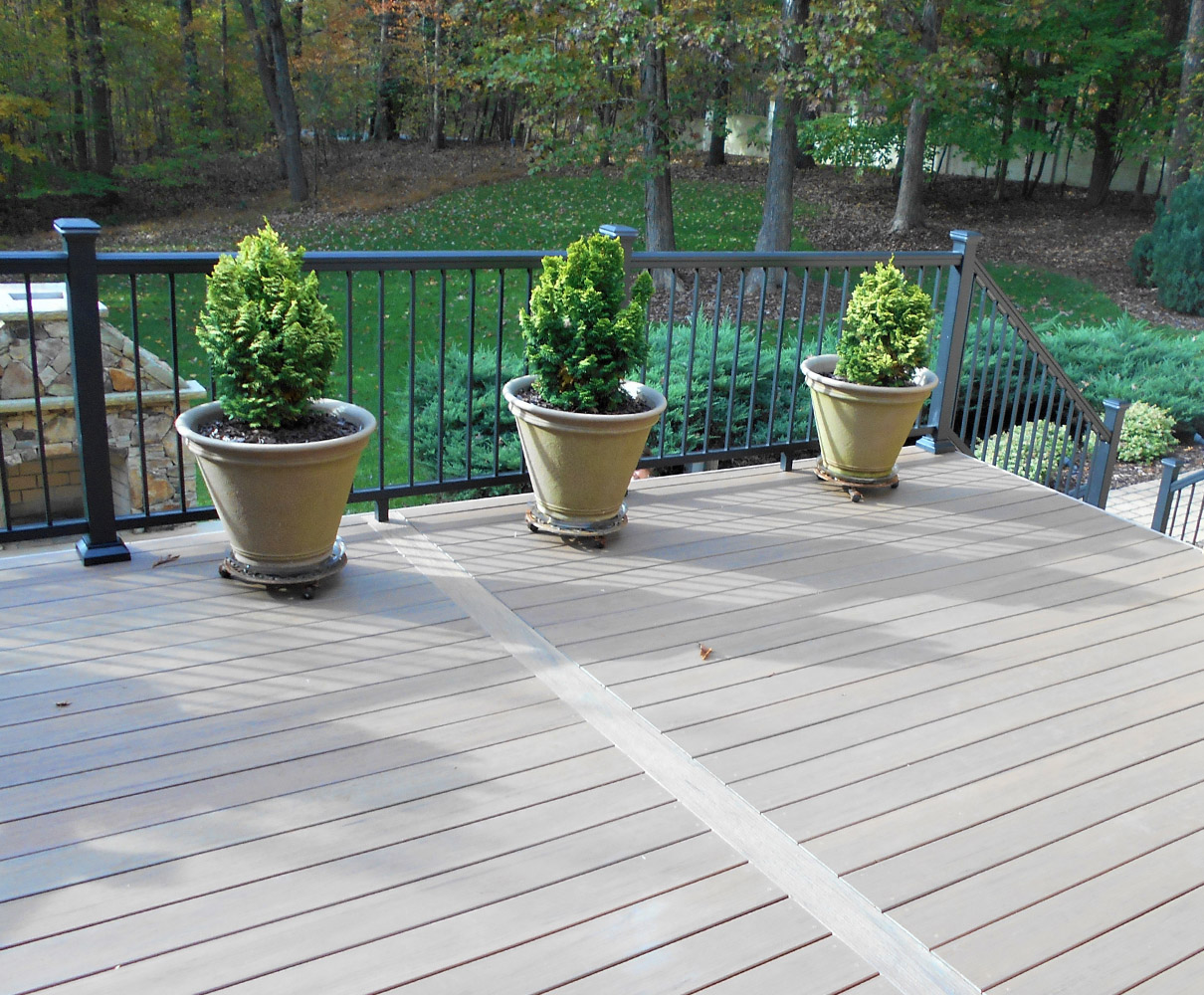 Low-Maintenance Decks
Some homeowners want a new deck that will last them for many years without all the labor and work of maintaining a traditional wood deck. To achieve this, we recommend Timbertech's wide variety of composite and PVC decking options, which typically boast a 25-year to lifetime-warranty. Composite and PVC decking have come a long way since first being introduced over a decade ago. The newest products feature PVC coatings, which come in a wide variety of colors and are scratch and fade resistant, to ensure your deck looks as great over time as it did when we first installed it. Complimentary railing and lighting options are also available in composite materials, so you can spend more time enjoying your deck and less time maintaining it.
Check out related content:
Raleigh Deck Safety and Longevity
What are the Benefits of a Fixed Price Contract?