Amazing AZEK Decks By Archadeck of Akron...
AZEK is a low-maintenance outdoor building material. AZEK is best known for their PVC decking boards but they also make railing, trim, molding and even pavers. Whereas wood requires maintenance on a fairly regular basis, AZEK synthetic decking won't ever need annual maintenance. Also unlike wood, it resists mold &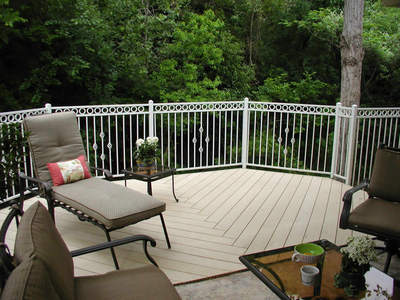 mildew and also resists stains, scratches and fading. It's splinter free and comes with a 30-yr warranty. Here at Archadeck of Akron, we are proud to offer AZEK decking to our customers along with our large menu of quality outdoor living space materials.
AZEK is different…
When companies started making synthetic decking almost 30 years ago, they used a combination of wood fibers and recycled plastic— these are known as the 1st generation of composites. Not only was the product low-maintenance but it was also environmentally friendly using post-consumer and post-industrial waste. Soon, some of the products ended up having mold problems because the product was not impervious to water and other elements. There are a number of successful companies that now make synthetic wood for decking and outdoor projects. In addition to AZEK, these include TimberTech, Fiberon and Trex.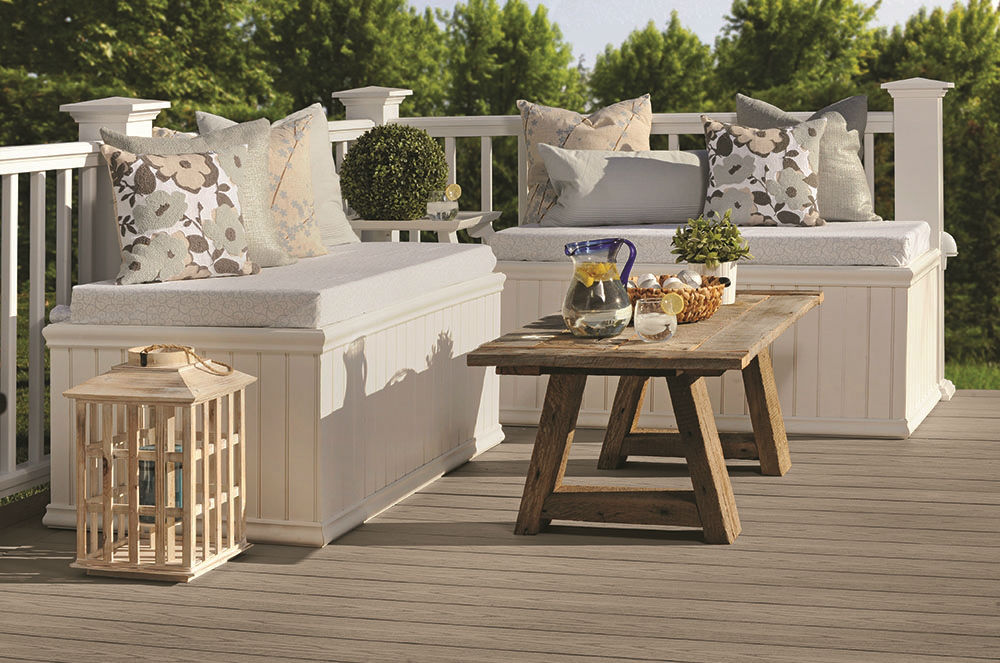 When some of the 1st generation composites began having problems, composite manufacturers began to create new variations. Some of the current variations include a more updated composite board, composite with a strong PVC cap/shell and solid PVC. AZEK only makes a solid PVC product.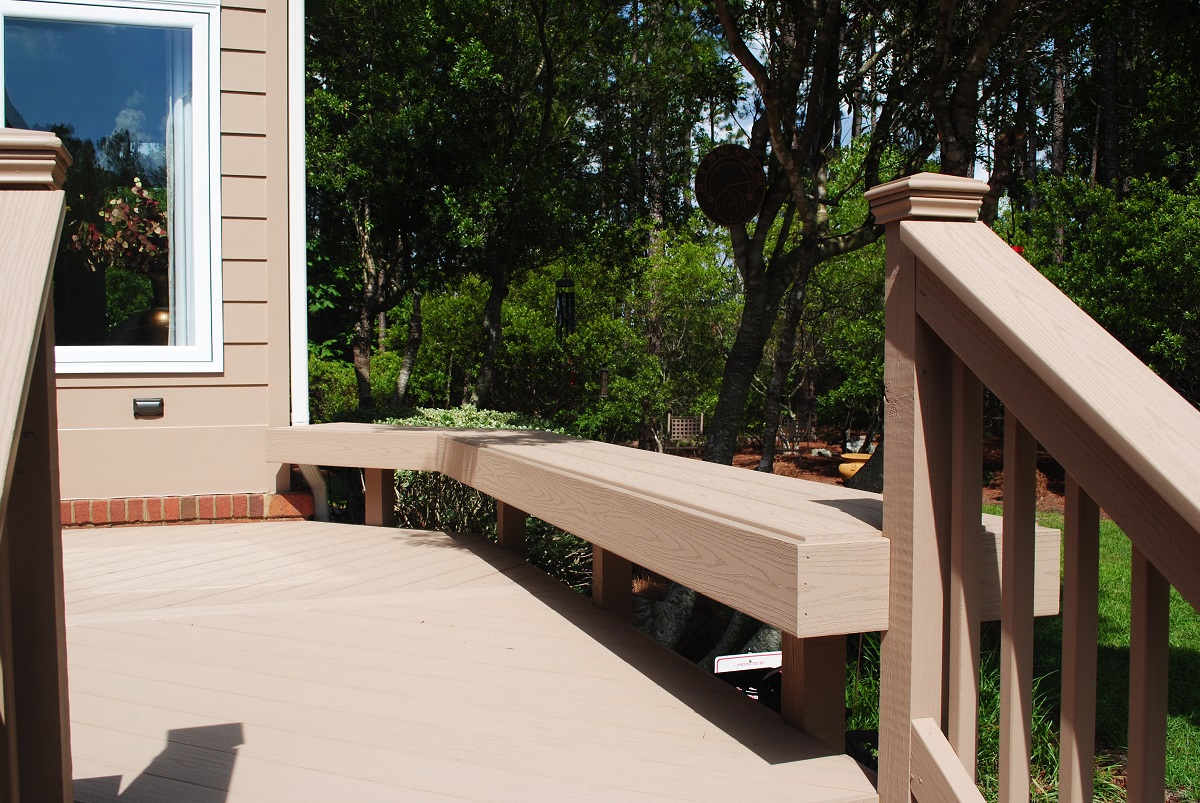 As the premier Akron-area deck builder, we at Archadeck have done the research, tested the products, and vetted the companies for you. We confidently recommend TimberTech and AZEK decking for our clients. Both companies make their decking boards right here in Ohio, AZEK is made just down the road in Rittman, OH. AZEK stands behind their products and offers quality options. AZEK decking comes with a 30-year stain and fade warranty and a lifetime warranty on the composition of the board. TimberTech and AZEK offer several products and colors to choose from, each with distinct characteristics designed to complement various environments and lifestyles.
Archadeck of Akron recommends AZEK for both new deck additions and for redecking and resurfacing existing older composite and wooden decks.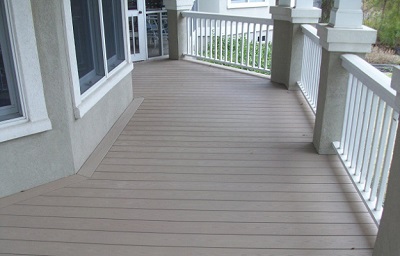 If you are considering a new deck or deck resurfacing project, give us a call at (330) 537-6412 You may also reach us via email to schedule your complimentary outdoor living space design consultation.
Reach out to the Archadeck team today at (330) 537-6412.