Multi-functional outdoor living rooms
There is no denying the appeal of an outdoor living combination space. These types of spaces marry the function and aesthetic elements of two or more outdoor structures allowing them to function as one large space. You may also see these versatile spaces referred to as outdoor rooms in the media. Archadeck of Akron has watched the popularity of this type of outdoor living environment soar to new heights over the past few years. Akron-area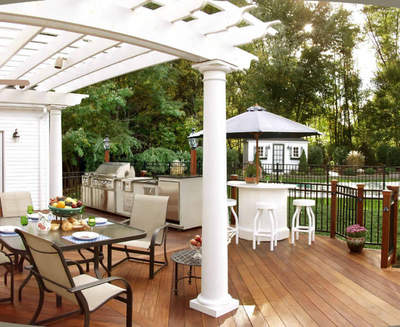 homeowners have developed an increasing desire to transfer more of the assets and luxuries of interior living to the outdoors.
To appreciate the concept of deluxe outdoor living, you only need to consider the parts of your home you use for relaxing, entertaining and other recreational activities: the living or family room, the dining room, the kitchen, a parlor, media room or playroom. Now, simply take those areas and think about moving their functions outside, and voilà… you have discovered the appeal of the deluxe outdoor living combination space!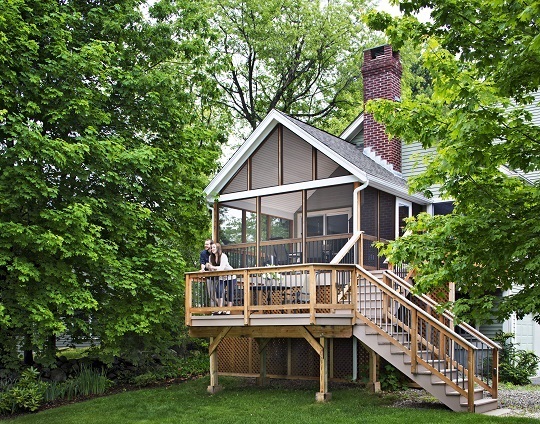 The only difficult part for homeowners considering a combo outdoor living space addition is deciding which structures to combine in order to gain the most benefits for their individual needs! Quality designed and built outdoor structures are a lot like potato chips… it's hard to stop with just one!
With this in mind, take a look at some examples of outdoor living space combination Archadeck of Akron has designed and built for homeowners just like you…
Combination Deck and 3-Season Room in Uniontown, OH
This beautiful outdoor living combination space includes a versatile 3-season room that steps out onto a user-friendly bi-level deck. Having the luxury of a protected space combined with an open space, such as a deck, allows these homeowners to enjoy the outdoors nearly year-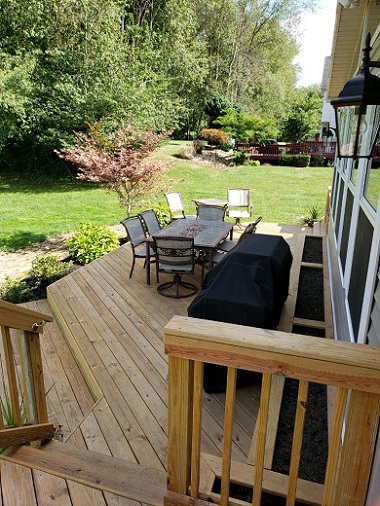 round, rain or shine.
Sometimes a client comes to the conclusion that it will take more than one kind of structure to meet their family's outdoor living needs. That's when a combination outdoor space makes the most sense. When the weather is delightful, not too hot, not too cool, a deck is idyllic. Sitting outdoors in an uncovered space, feeling to the breeze and the sun's warmth, watching bees and butterflies and hearing the sounds of nature … this is bliss.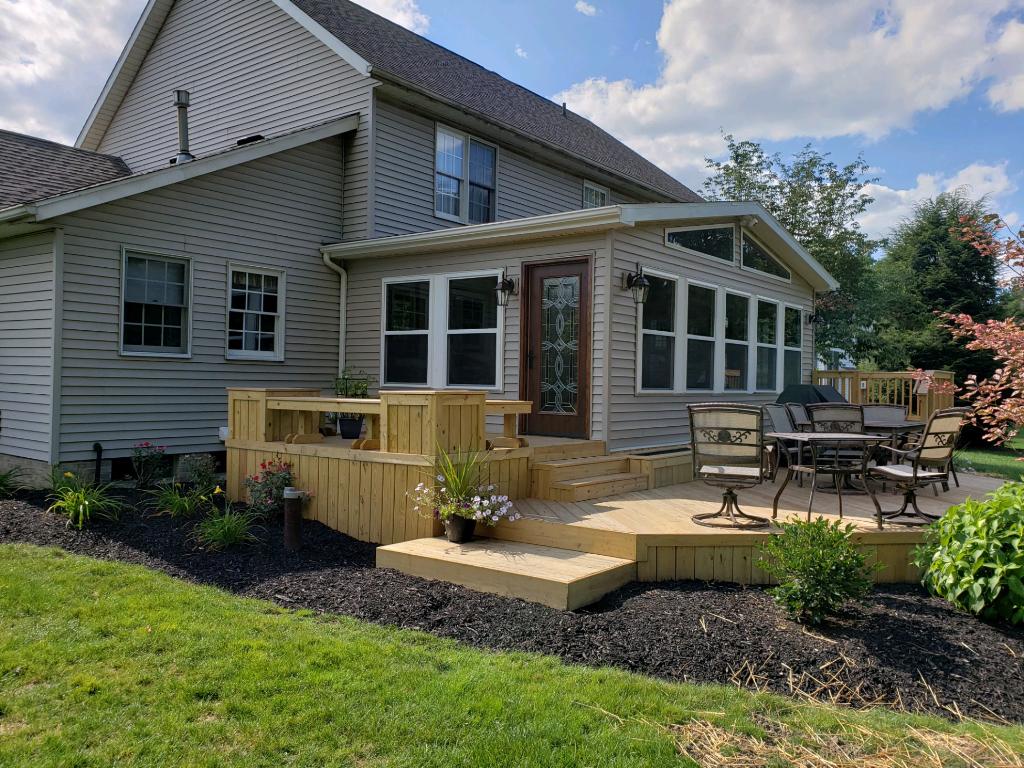 When it's a little too warm outside, you may prefer a roof's protection from the sun's rays without being cooped up indoors. That's when you need a porch – preferably with a ceiling fan. When it's raining, a roof will keep you dry while porch screens allow you to see and smell the pleasure of rain. When it's cool enough to close the windows, that's when a 3-season room lets you turn your "porch" into a protected space to keep out the cold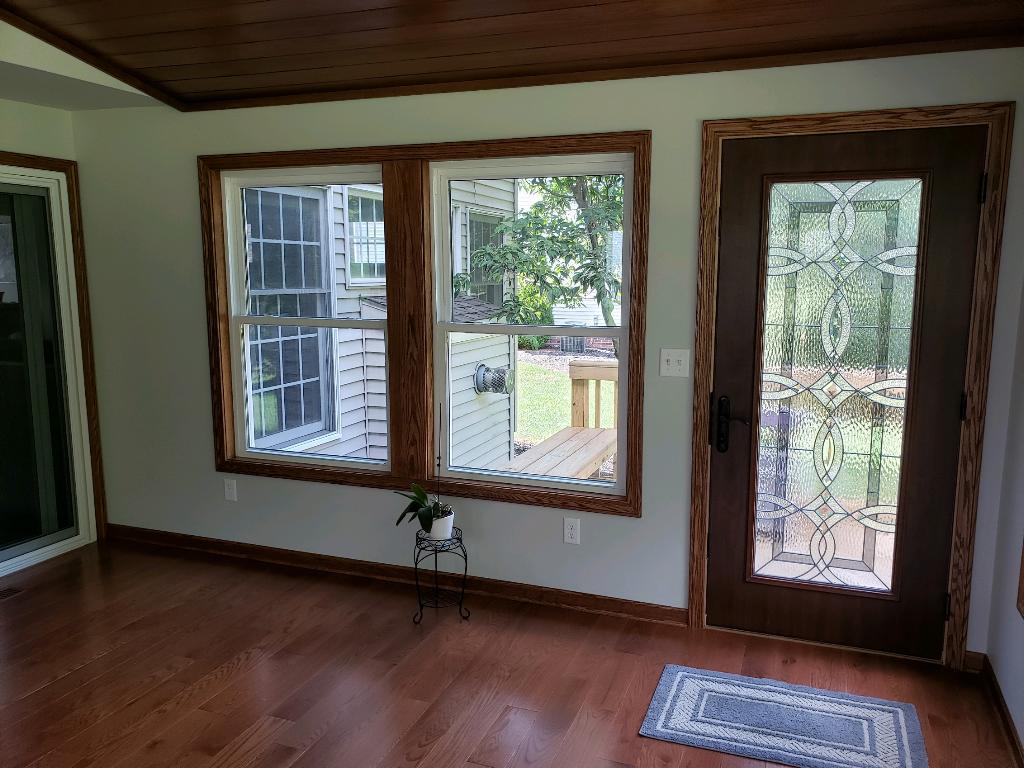 Reach out to the Archadeck team today at (330) 537-6412.