Akron Unilock Patio and Hardscape Contractor
Paver patios of today are not the same as they once were. Today's Akron custom patios are no longer comprised of only rectangular bricks. Thanks to Unilock hardscape materials and patio pavers, we can create one-of-a-kind backyard spaces that will not only impress but endure.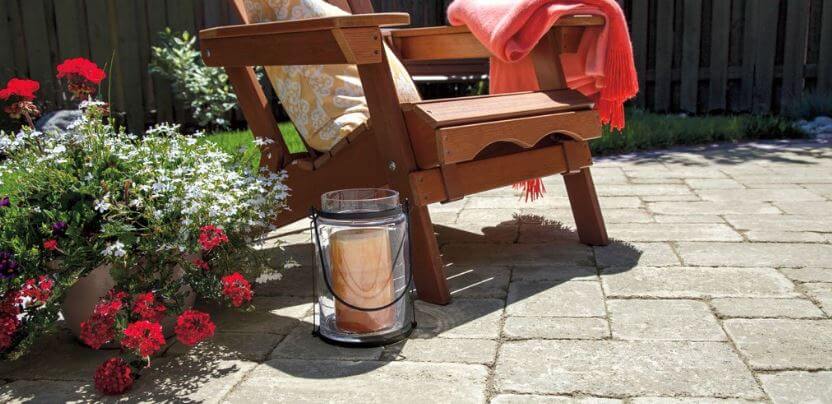 When it comes to designing hardscapes, we know that patios, just like other outdoor building projects, are an extension of the homeowners' personal tastes and outdoor living aspirations. We work with Unilock products not only for their quality and varied materials shapes and colors, but also because there are Unilock products for any Akron custom patio budget. If these are the characteristics you are looking for in a new patio – Unilock is the answer!
The benefits of Akron Unilock hardscapes
At Archadeck of Akron, our trust in Unilock materials has been built, paver by paver, one hardscape at a time. Unilock has a limitless selection of timeless colors, shapes, and textures. From earthen browns, sunrise golden hues, subtle grays, and bold accent finishes, there is a color palette for everyone in the Unilock brand of hardscape materials. Akron Unilock hardscape materials are used to build patios, seating walls, stairs, fire pits, and other vertical surfaces, like outdoor kitchens. Archadeck of Akron can expertly mix and match your hardscape elements to create a fluid and functional design from the ground up!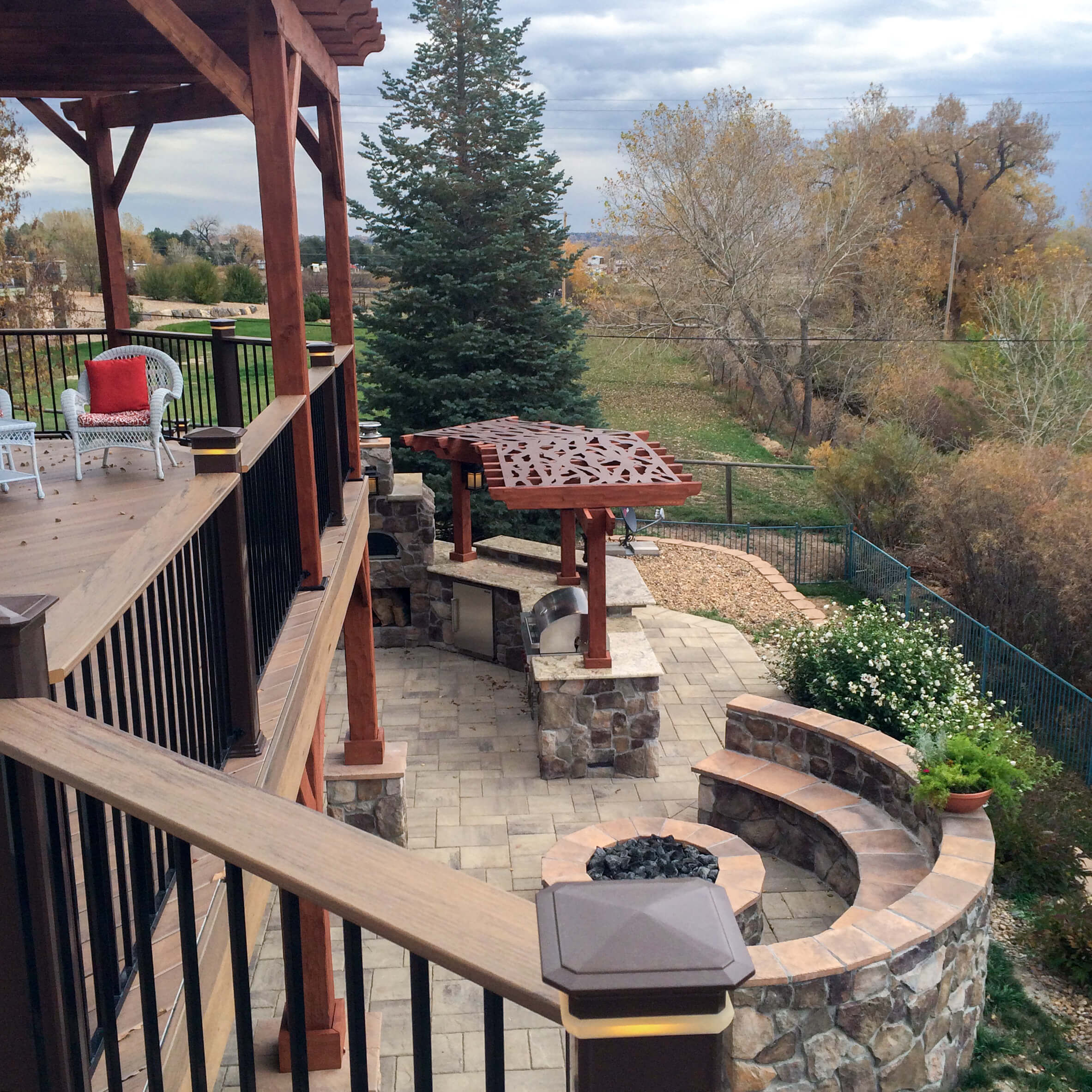 Exceptional product technology, limitless design potential, and a brand that backs its hardscape products, Unilock is the first choice for custom patios by Archadeck of Akron. Don't just take our word for it – visit our image galleries and take a look at our Akron patio designs!
Why is Unilock a great choice for Akron custom patios in particular?

Have you ever had a patio built with lesser quality paver products, or even concrete, and noticed that your patio begins to crack, break, or discolor after the winter season? This is a frustration you will not experience with Unilock custom patios by Archadeck of Akron. It's all in Unilock's manufacturing technology, which produces resilient pavers, resistant to the effects of environmental exposure. Did you know that Unilock pavers can be up to four times the strength of concrete? These products are truly made to last! Another awesome feature is they are an American made product, made right here. We have the ability to take you to their outdoor showroom where you can see most of there options on display.
Reach out to the Archadeck team today at (330) 537-6412.