AKRON SCREENED PORCH BUILDER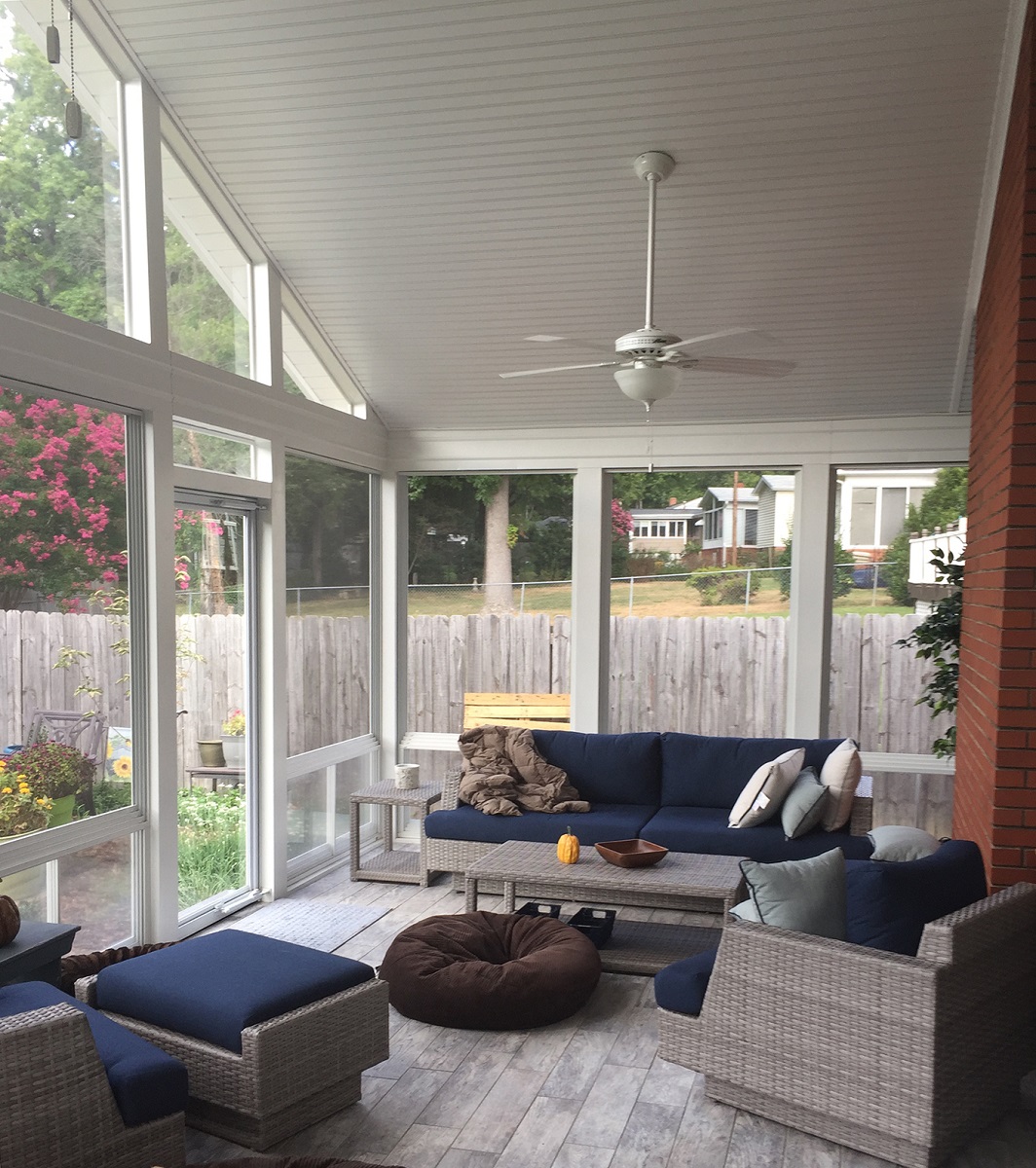 Akron screened porches are gaining in popularity, and with good reason! For those, who wish for the feeling of open air and protection from the elements at the same time, a screened porch design seems the obvious choice to us. How about you?
Why should you choose a screened porch for your Akron area home?
Mother Nature is no match.
Our climate is such that springtime is a slow warm-up, and autumn is a quick cool-down. We sometimes abandon our outdoor living spaces pretty early in the fall, compared to those in warmer southern climates. Imagine having the protection from the elements on the comforts of a covered porch space, which is also enclosed with screening? In addition to the inherent protection offered under-roof, you can make your screened porch even more usable during inclement weather by adding a custom outdoor fireplace and even space heaters. Commonly, screened porches include finished ceilings, which accommodate recessed lighting, ceiling fans, and provides clean wiring installation for all your electrical elements.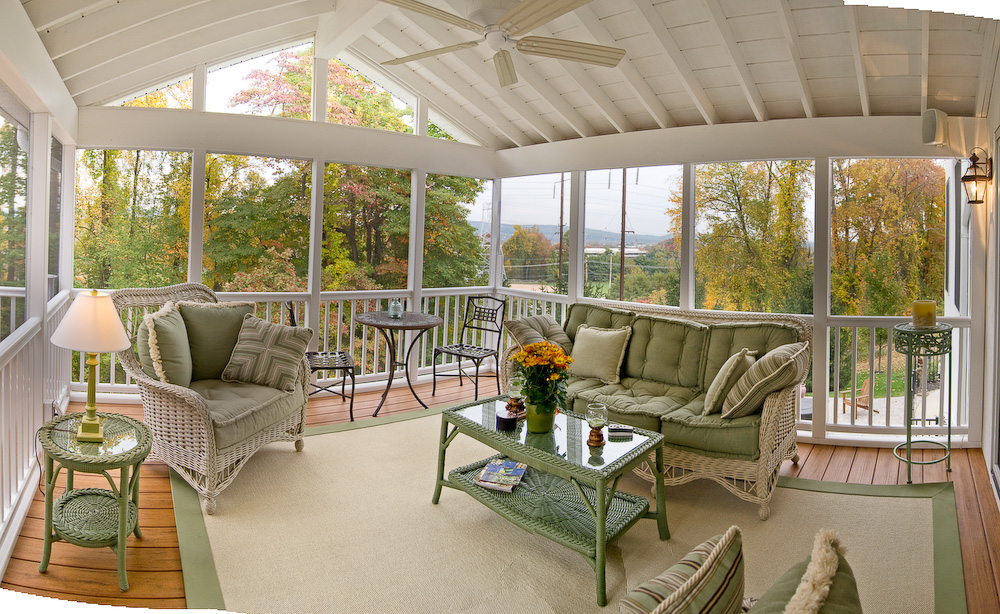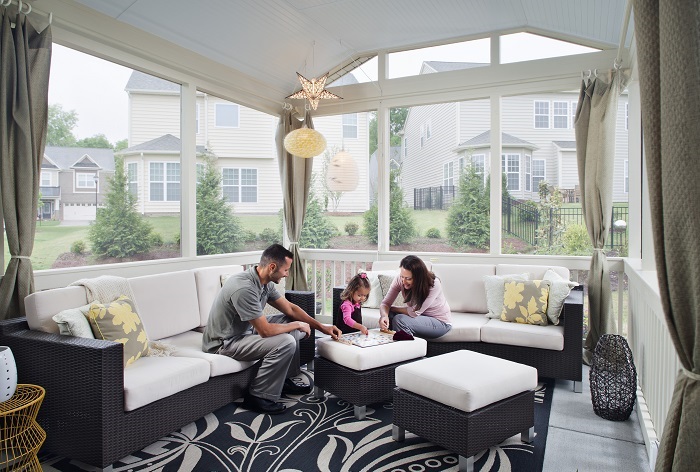 Screened porches are great flex living spaces.
Archadeck of Akron screened porches add livable square footage to your indoor living spaces. They are frequently used for outdoor playrooms, outdoor TV rooms, outdoor dining rooms – or all of those, and more! Protection from the elements means that you can furnish your porch with great indoor/outdoor furnishings and accessories, including area rugs, lamps, and custom sconce lighting. Enjoy a quiet few moments each morning, entertain friends on the weekends, or host family for Sunday dinner inside your screened porch –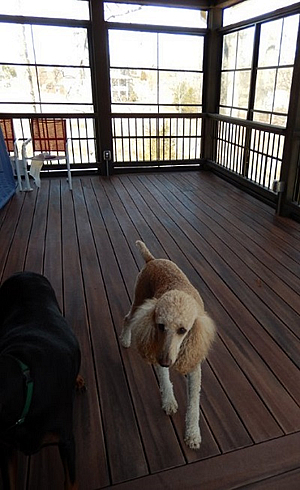 options for outdoor living are virtually limitless!
Bugs stay where they belong – outside.
Are you averse to insects and other creepy crawlers? Inside the protection of a custom Archadeck screened porch design, you can enjoy summertime evenings, even pool or pond-side without the worry of mosquito bites. No spiders. No lizards. No squirrels. No bees or other stinging would-be airborne intruders. Winged creatures are officially uninvited. Sound nice? Yeah, we think so too!
Read about how screened porches will accommodate your pet's outdoor living too!
Reach out to the Archadeck team today at (330) 537-6412.