Archadeck of Akron's Deluxe Projects Feature Patios in Outdoor Living Combinations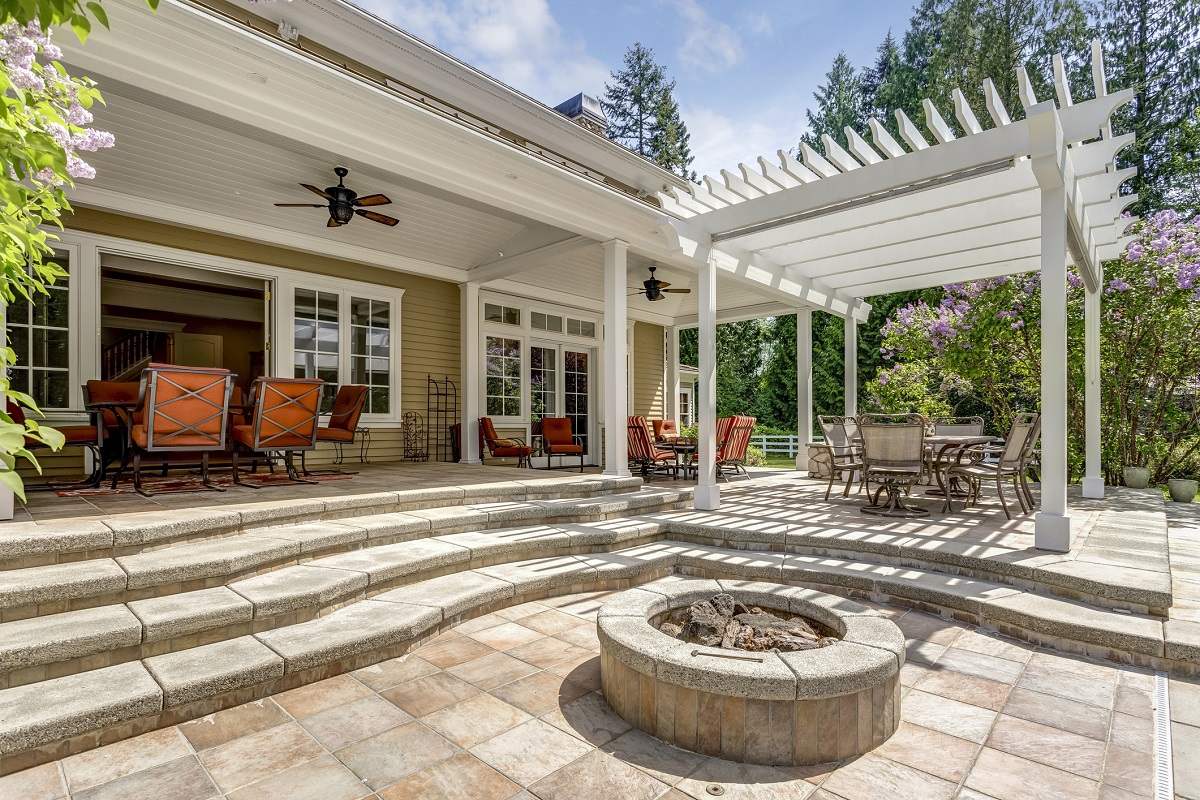 A patio provides the setting for a variety of fun and relaxing outdoor activities, but sometimes a patio alone just isn't enough. Many homeowners find there are days (and nights!) when they wish they had a patio and a deck. Some realize they want the best of all worlds—combining a deck, porch and patio. Others believe that if you're going to combine outdoor living structures, you can't leave out a fire feature!
Deck and Patio Combinations Increase Functionality of Your Outdoor Space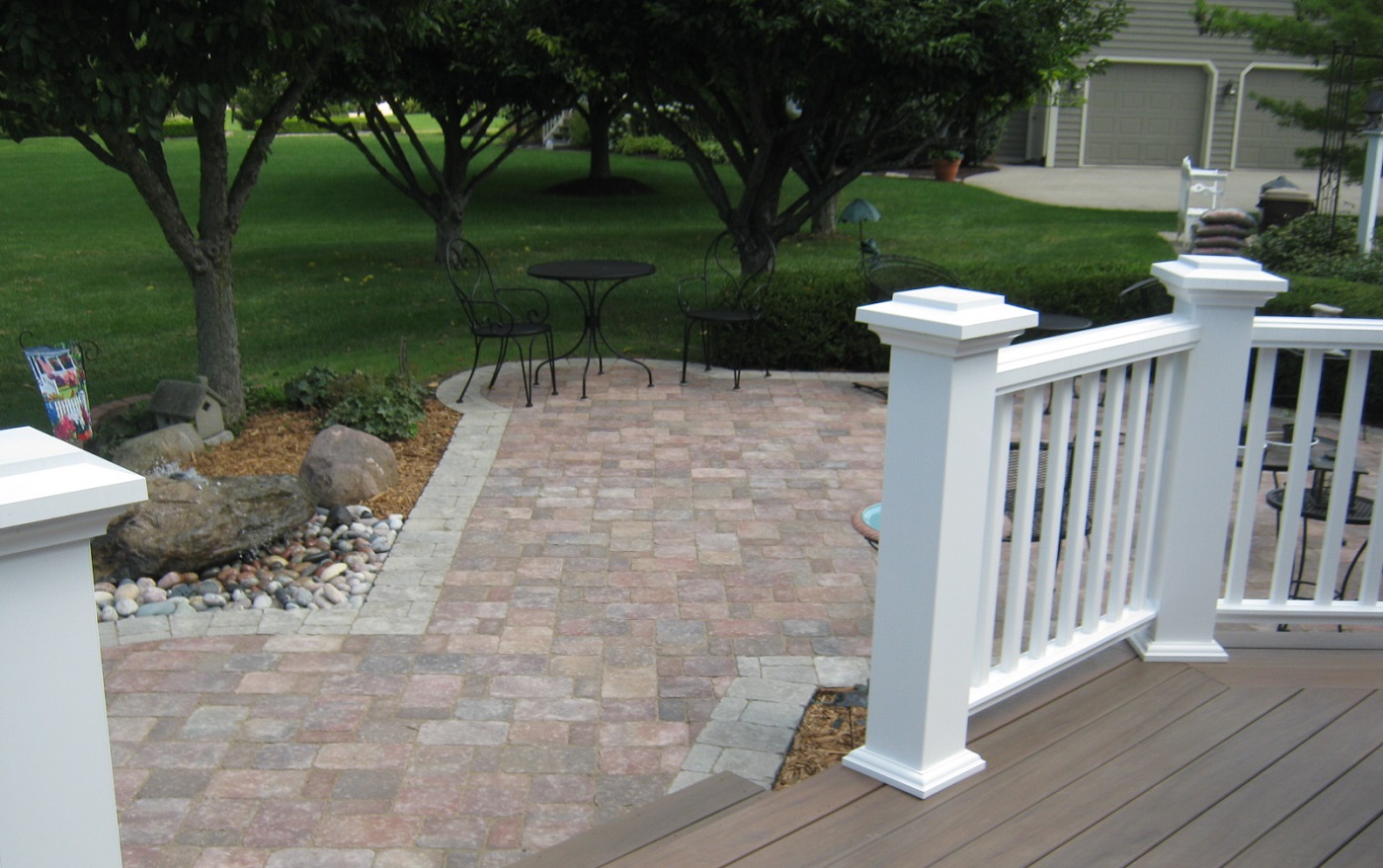 A deck gives you a place to relax outdoors, dine al fresco and entertain guests. A patio offers the same. That's where some homeowners stop. They view their decision as a choice between a deck and a patio. If you've visited homes with both a deck and patio, however, you know there's more to it than that. Combining them creates a bit of magic. When you have both, you gain more options for how you might use them. Let's take a look.
Deck and patio on different levels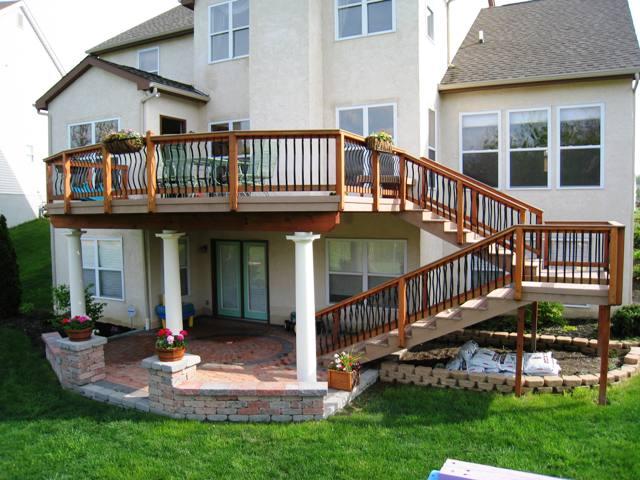 If your lot is gently sloping or terraced, it's likely your deck will be elevated and your patio at ground level. There's an advantage to having an outdoor living space at each level. The deck is preferable when you're inside the house and you want to step right out onto an outdoor space that's close at hand. Does your family enjoy spending time together in the yard? A patio gives you a spot where you can all collapse into chairs after an energetic game of badminton. In multi-level deck and patio combinations, a connecting set of stairs makes this combination outdoor living space perfect for entertaining.
Deck and patio on the same level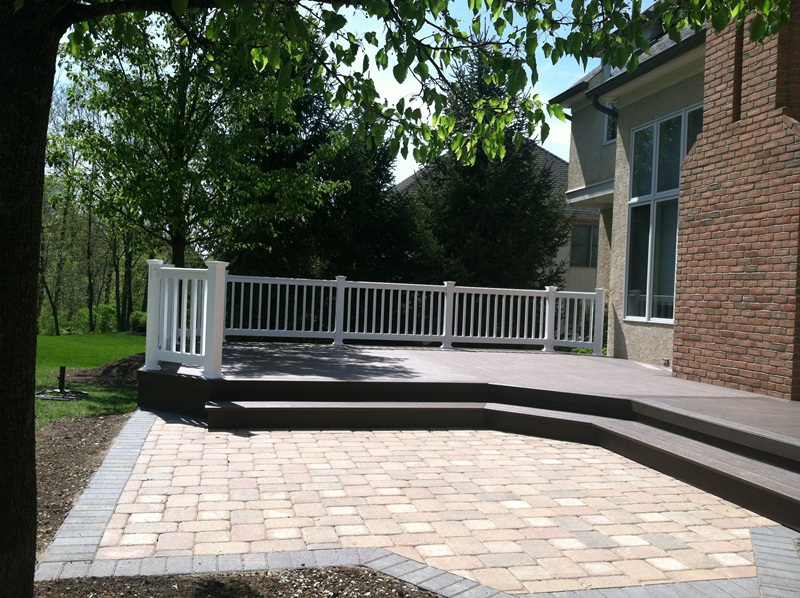 Without a slope, your deck and patio may be on one level, or at least no more than a step or two apart. You'll find that these two outdoor spaces feel different, and you'll gravitate to one or the other depending on your purpose. When you have two outdoor "rooms," you may enjoy outfitting them with distinctly different kinds of outdoor furniture. Perhaps one is your family's designated outdoor dining area and the other is home to your most comfortable lounge chairs. You may prefer to grill and dine on the deck, since that would be closest to the house, and enjoy the patio as a garden terrace. We don't know anyone who has regretted adding a deck-and-patio combination.
Deck and patio where one is shaded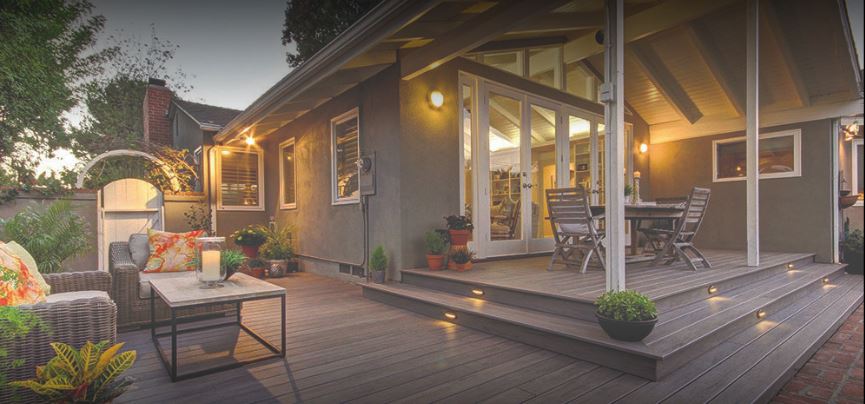 Yet another variation on the deck and patio combination is to plan one of the spaces as a shaded area. We frequently design individual decks and patios with pergolas for shade, so why not include a pergola in your combination? We could design the space with a pergola close to the home, attached to your deck, or farther out over the patio. A pergola can make a dramatic visual statement over a patio!
Reach out to the Archadeck team today at (330) 537-6412.