Are you thinking about adding a screened or three season porch/room to your home?
With a myriad of design options, choices, and considerations you might not pay too much attention to the screen itself. One of the things we enjoy most is walking through these options with our clients and helping you decide the products that best suit your individual tastes and needs. With function in mind, we recommend SCREENEZE® Porch Systems for use in our screened additions.
Screened Porches of Yesteryear…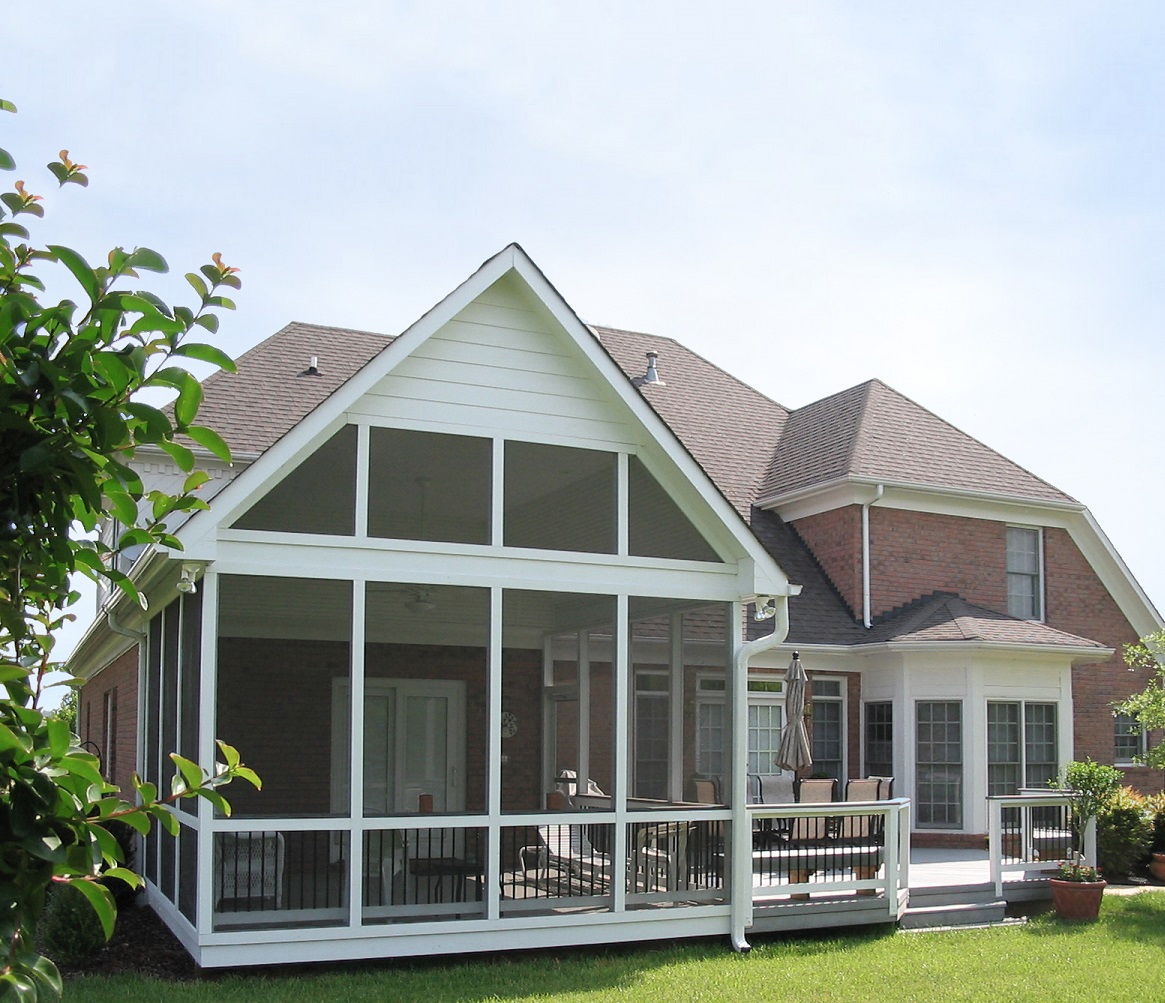 Screening the old fashioned way: The old-fashioned way of screening which you can purchase at your local hardware store, involves screen that is approximately 4 foot wide. This screen is stapled to the posts all around the perimeter of the openings on the porch; once the entire screen is stapled a piece of trim is then placed on top. Archadeck of Akron does not care for this system since it involves more post to obstruct the view, and it makes it hard to replace a section in the future. With SCREENEZE we have the option of installing superscreen renamed Textilene which is a very durable screen that comes with a 10 year manufactures warranty.
The innovative SCREENEZE® design is stronger and more durable than ordinary screen system and helps maintain the screen's integrity.
This porch screening system is a patented fixed screen system, featuring an aluminum base and a vinyl cap which are snapped together and attached to your porch or gazebo. SCREENEZE® can be installed on the inside, outside, or center of your porch post and rail design. The best part about the SCREENEZE track system is it stretches the screen as it is installed for a no wrinkle installation.
If you want a screen that is easier to see out SCREENEZE has that too. As you peer out of your screened patio built using this system, the BETTERVUE® screen is nearly opaque compared to other options! This sets the stage for spectacular backyard views.
Part of the beauty of using the innovative SCREENEZE® porch system is the clarity of the screen itself. As you peer out of your screened porch or 3-season room built using this system, the screen is nearly opaque! This opacity sets the stage for spectacular backyard views.
Give us a call today at (330) 537-6412 to schedule your complimentary design consultation with our team. We look forward to helping you transform your outdoor space!