Sunroom Builders in Sugar Land, Pearland, League City, and Southwest Houston, Texas
Are you wanting to enjoy a beautiful, sunny day, but can't stand the brutal weather and temperature outside? Sunrooms are the perfect outdoor living space to solve this dilemma. At Archadeck of Southwest Houston, we can design and build a sunroom for any home in the Sugar Land, Pearland, League City, and Southwest Houston areas. You can enjoy the views from outside at any time of the year while avoiding pesky annoyances and varying temperatures. With a sunroom, you can bask in the sunlight while still delighting in the comforts of your home.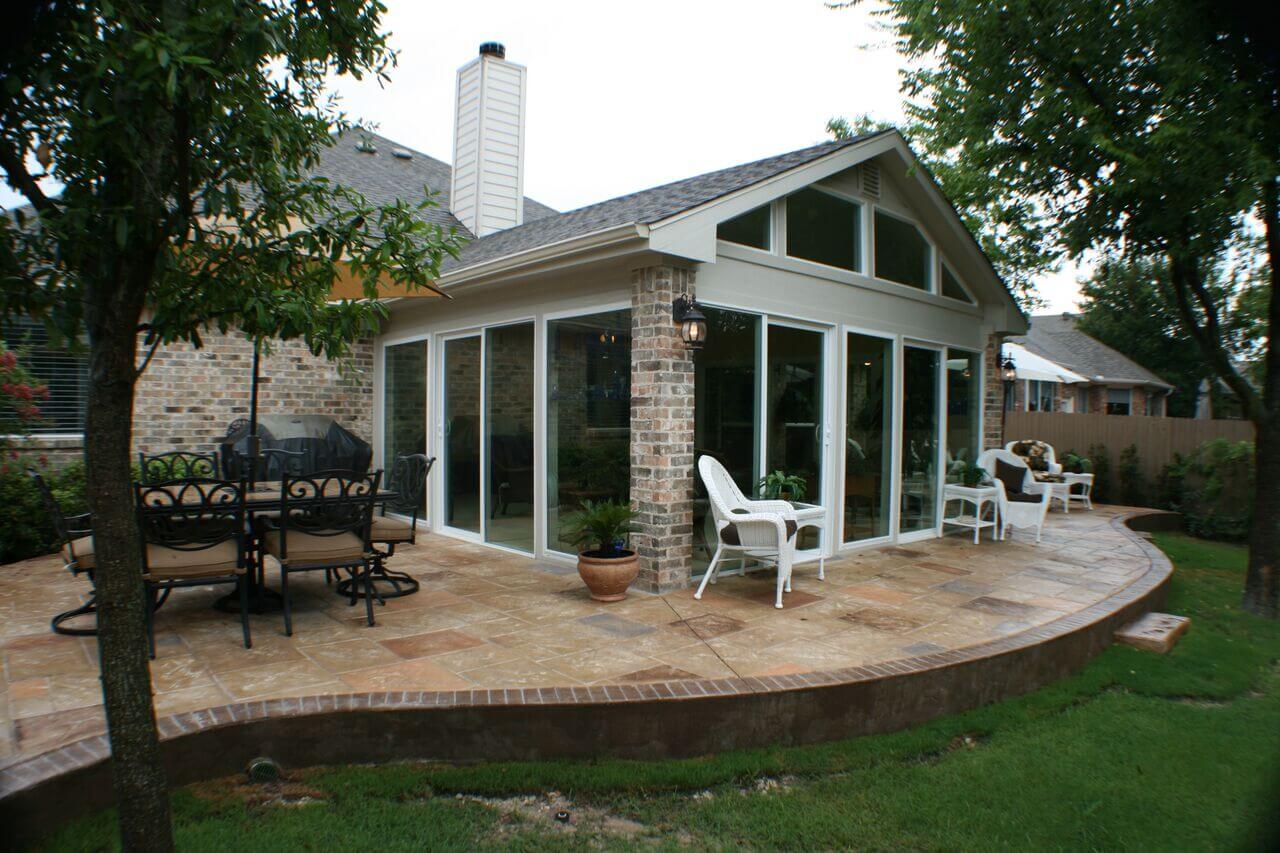 Benefits of a Sunroom
Sunrooms provide the perfect balance of indoor comforts and outdoor enjoyment. Their floor-to-ceiling windows and added skylights will let in natural light from outside while protecting you from the harsh conditions. You no longer need to worry about bugs, extreme temperatures, or loud neighbors. You can enjoy your outdoor surroundings without dealing with outdoor elements.
Sunrooms are also cost-efficient and budget-friendly! The natural lighting that comes in from the windows can cut down on electricity usage because your home is naturally illuminated during the day. Depending on where your sunroom is, the light could filter into other rooms in your home as well. All that sunlight can easily warm the space too, so you won't have to rely on your heating system as much. As an affordable outdoor living space, a sunroom is a wonderful investment that can cut down on lighting and heating costs.
Design a custom sunroom and be the perfect host for guests. A sunroom is versatile and can function as the perfect entertainment room. Add any home comforts like couches, TVs, and tables to make your sunroom more inviting. Your guests will enjoy all the amenities of your home while also being able to enjoy the beautiful, sunny day.
We can't wait to show you what we can do for your home. Schedule your complimentary deck design consultation today at (281) 214-8299!