Hartford-Fairfield Porches
Gorgeous custom screened and open porches all across Connecticut
For over seventeen years we have been the premier builder of screened porches and open porches in Avon, Cheshire, Farmington, Guilford, Madison, CT, and the surrounding region. Building custom outdoor living environments and structures is all we do. Our consultation is completely free. Call us today to discuss your ideas.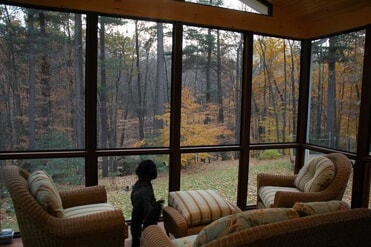 A three season or screened porch functions beautifully as part of an outdoor living combination. This design provides this Windsor, CT homeowner the best of both worlds with a newly directed deck design and a stunning three-season porch all of which is constructed from Ipe Brazilian hardwoods.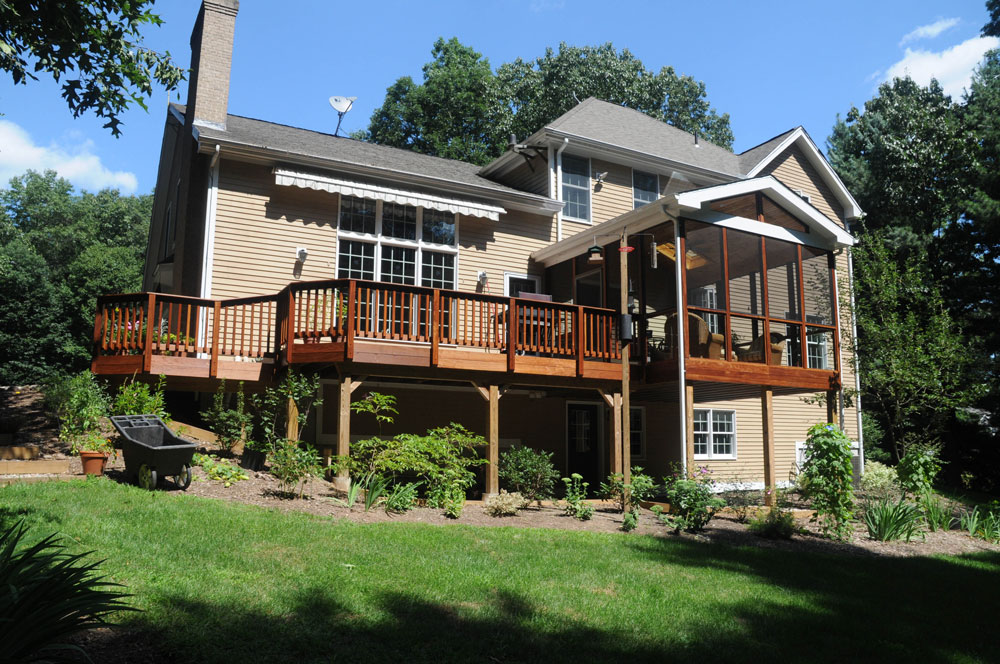 Archadeck of Hartford-Fairfield specializes in being able to provide quality outdoor spaces for homeowners with varied budget, spatial and lifestyle needs. Each one of our porch and screened porches is custom designed to blend seamlessly with your home and reflect your personal style. Our porch designs reflect beauty, quality and extended enjoyment where form and function combine as one. Each of our custom porches is steeped with the craftsmanship and attention to detail of a by-gone era. Think no one builds em' like they used to? Archadeck of Hartford-Fairfield does!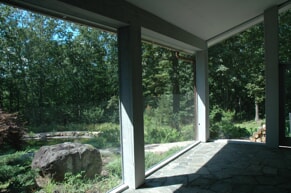 The view from this open air screened gallery interior in Litchfield County, CT overlooks the lush landscaping and a serene water feature.
Archadeck of Hartford-Fairfield thinks outside the box when it comes to our artful eye for porch design. This project consisted of coming up with a no nonsense design to screen in the existing gallery without disturbing the integrity or the flow of the space. The homeowners wanted to keep the space as original as possible. The homeowners enjoy privacy and their new screened open air gallery allows plenty of room for entertaining if they wish. The completed space promotes a Zen effect, tranquil and serene as it overlooks a relaxing pool and provides an unobstructed view of the lush backyard.