Your Premier Colorado Springs' Porch Builder
Archadeck of Colorado Springs, a locally owned and operated outdoor building company, is the most-trusted porch builder in Colorado Springs, Monument, Pikes Peak, and surrounding areas. Using only the highest quality materials, we design and build open and screened in porches that are customized to each clients exact specifications, making their outdoor living dreams come true.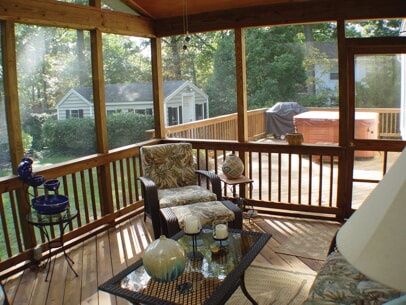 If you're thinking about adding a screened porch or open porch to your home, we know that there are many options and factors to consider, and we never want you to feel overwhelmed. Our design consultants take the time to understand your porch priorities and guide you through the design process, working closely with you to bring your outdoor vision to life.
Understanding Your Lifestyle
As your local outdoor design-and-build expert, it's our goal to understand your lifestyle. How do you plan to use your porch? Will you need a large space for family gatherings to enjoy the big game? Perhaps you'd like an area with plenty of room for seating to relax in your natural surroundings. Maybe you're looking for a quiet space to unwind with a glass of wine and favorite book. Whatever your vision may be, Archadeck can customize your porch to your exact preferences and specifications, making your outdoor vision a reality.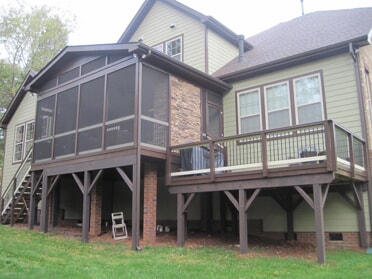 Giving You the Best Options for Your Custom Porch
Unsure of the style of porch you're looking for? Perhaps you're torn between an open or screened-in porch. As your dedicated Colorado Springs' porch builder, we take the time to explain the features and benefits of our porch options, allowing you to make the best decision for your outdoor living space.