CASE STUDY: MEADOWBROOK AL OUTDOOR LIVING TRANSFORMATION
A Comprehensive Deck And Redecking Refresh By Archadeck Of Birmingham 20 Years Later
In this often times "one and done" disposable society we live in, client/vendor relationships that last for years are really something to cherish and not take for granted. And after being America's #1 favorite designer and builder of outdoor living combination spaces for 43 years and counting, such a deck refresh project is a testament to the value of such a relationship from the Meadowbrook, Alabama, expert deck builder who built it in the first place.
It's true. 20 years ago in 2003, this Meadowbrook, Alabama, family reached out to us at Archadeck of Birmingham for a complimentary outdoor living space consultation to design and create a poolside combination outdoor living space.
This year – two decades later – we were honored to hear from them again, as they desired a redecking and rebuilding upgrade. Go with what you know, as the saying goes.
Here Is How The Deck Transformation Unfolded
We redecked the family's existing deck using TimberTech Legacy decking in the color Ashwood with Espresso trim.
Furthermore, we replaced the balusters and rail using pressure-treated wood and black aluminum balusters along with a TimberTech cap drink rail cap in corresponding TimberTech.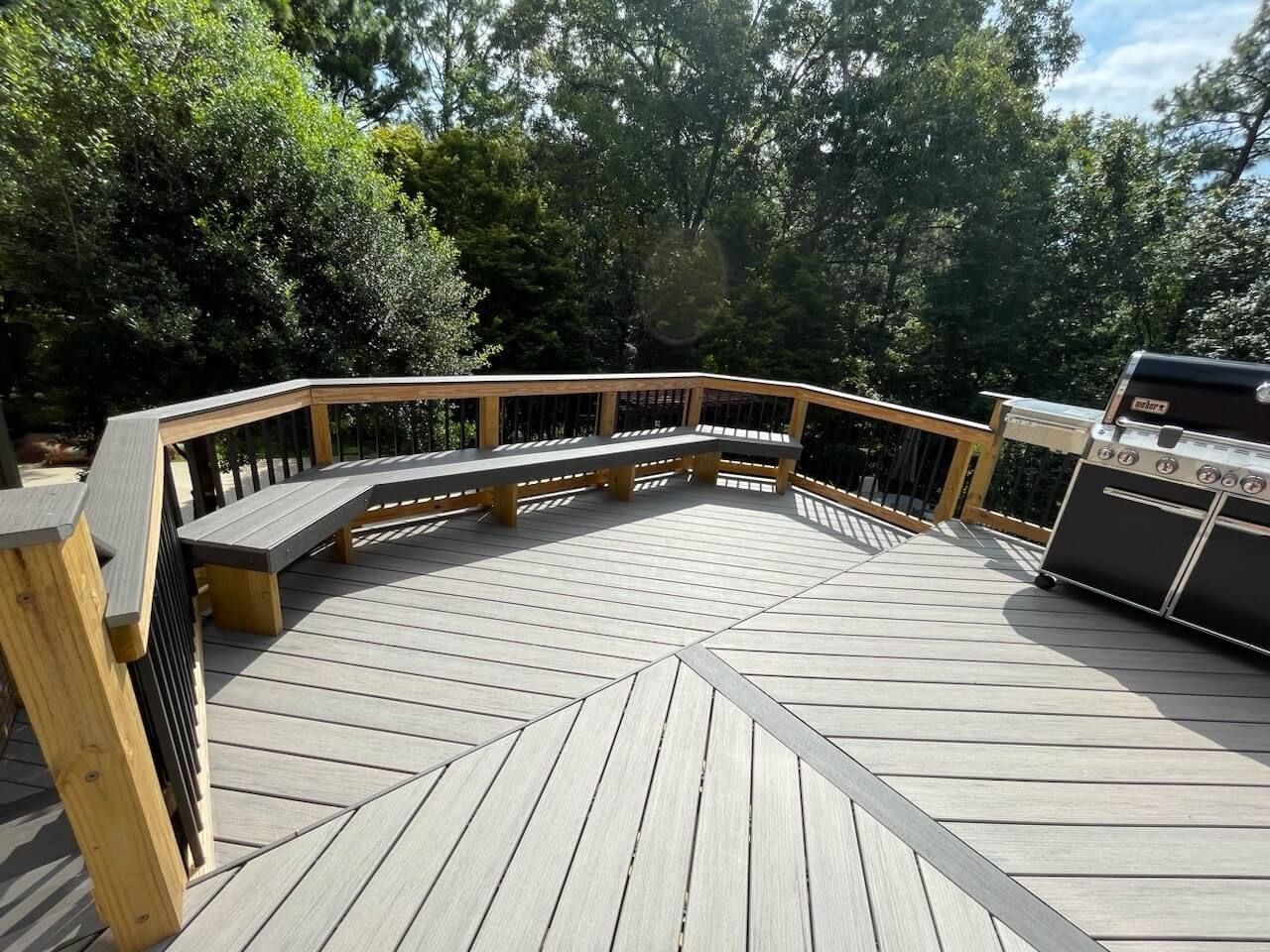 A drink rail provides a dedicated surface for placing beverages, snacks, and other items. It offers a convenient and stable spot for guests to rest their drinks while socializing or enjoying the outdoor deck space.
It can also help optimize the usable space on your deck. Instead of relying solely on tables or other furniture for holding drinks, the rail allows you to make the most of your deck's surface area.
And in the spirit of low maintenance, with a drink rail you can minimize the risk of spills and accidents. The raised edge of the rail acts as a barrier, preventing drinks from being knocked over and potentially damaging the deck or causing slips and falls.
Special Features What Make This Deck A True Outdoor Living Champion
Notice the built-in seating Archadeck added to the perimeter of the deck. This added feature is also a space saver and it is also easy on the eyes.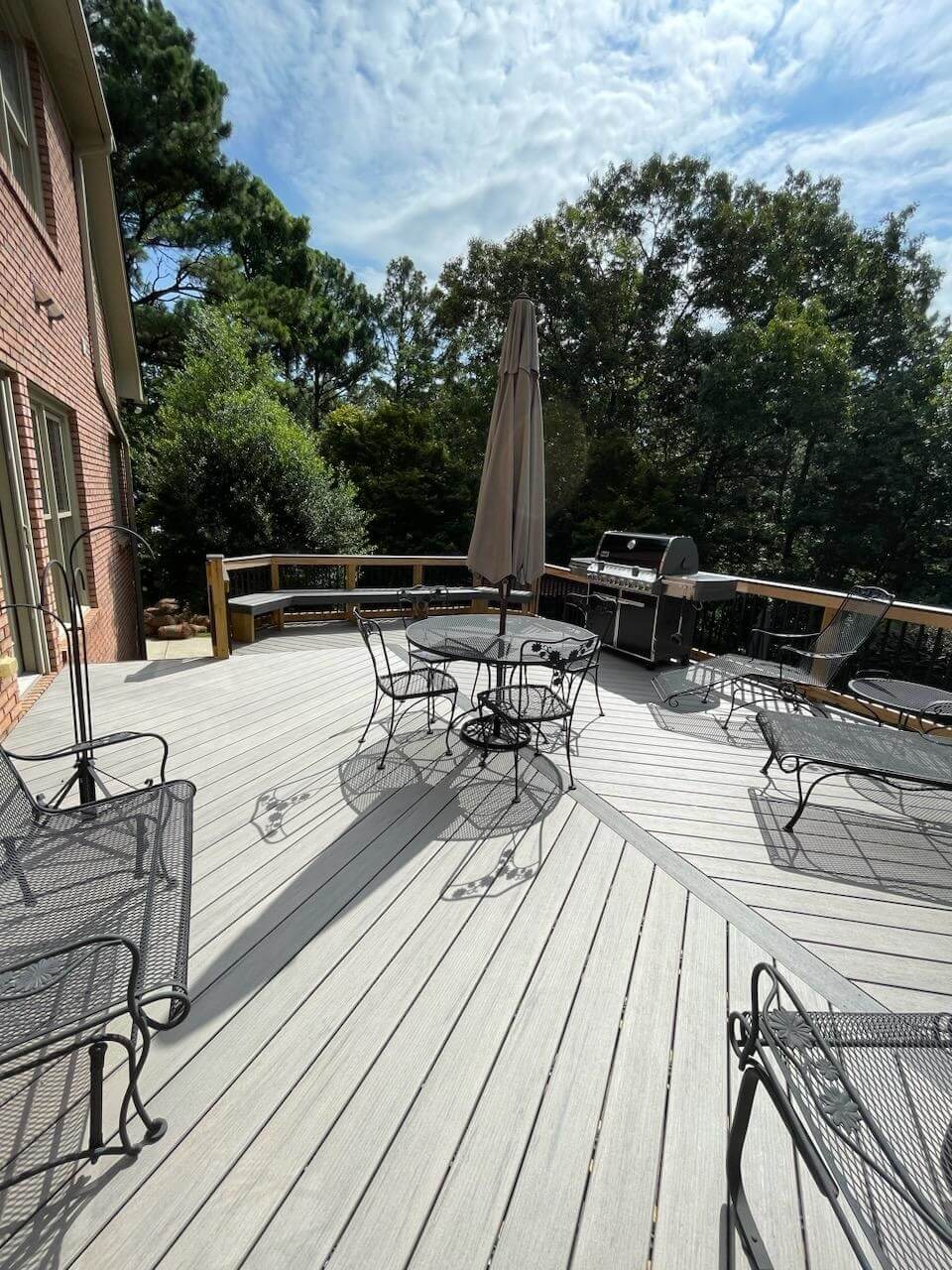 Additionally, our expert deck building team also installed new wooden posts at the base of the structure and screened in that lower area below the upper deck, matching rail to the top and completely replaced the stairs.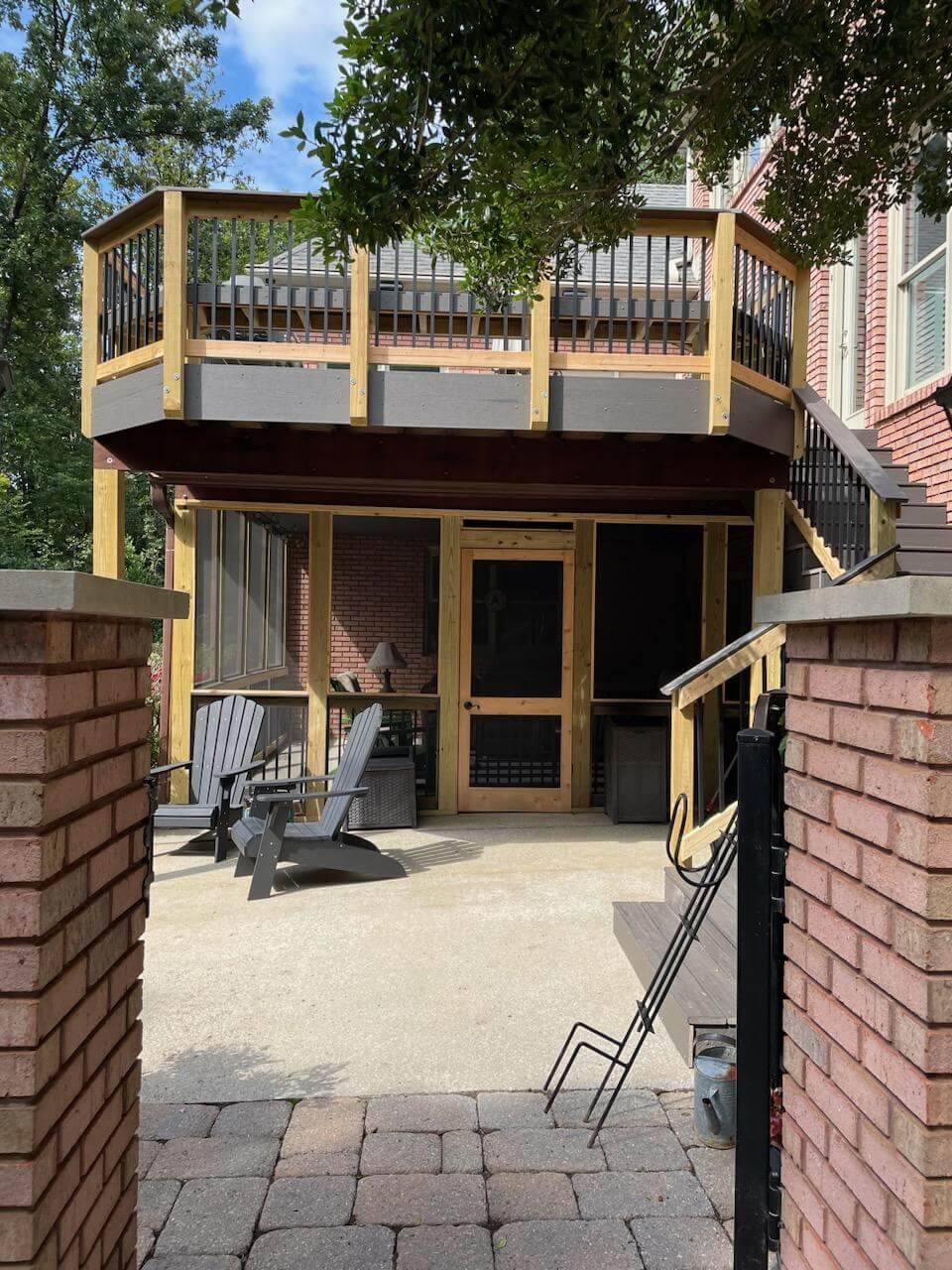 Redecking With Low Maintenance TimberTech Legacy Decking Assures Better Longevity Than Wood Decking
Redecking with low maintenance TimberTech Legacy decking can provide several long-term benefits including:
Durability. TimberTech Legacy decking is known for its exceptional durability. It is engineered to resist fading, scratching, and other wear and tear issues that are common with traditional wood decking. This means your deck will maintain its appearance and structural integrity over the long term.
Low Maintenance. One of the biggest advantages of TimberTech Legacy decking is its low maintenance requirements. Unlike most wood decking, it does not require regular staining, sealing, or painting to maintain its beauty. The deck boards are designed to be resistant to moisture, mold, mildew, and insects, reducing the need for ongoing maintenance tasks.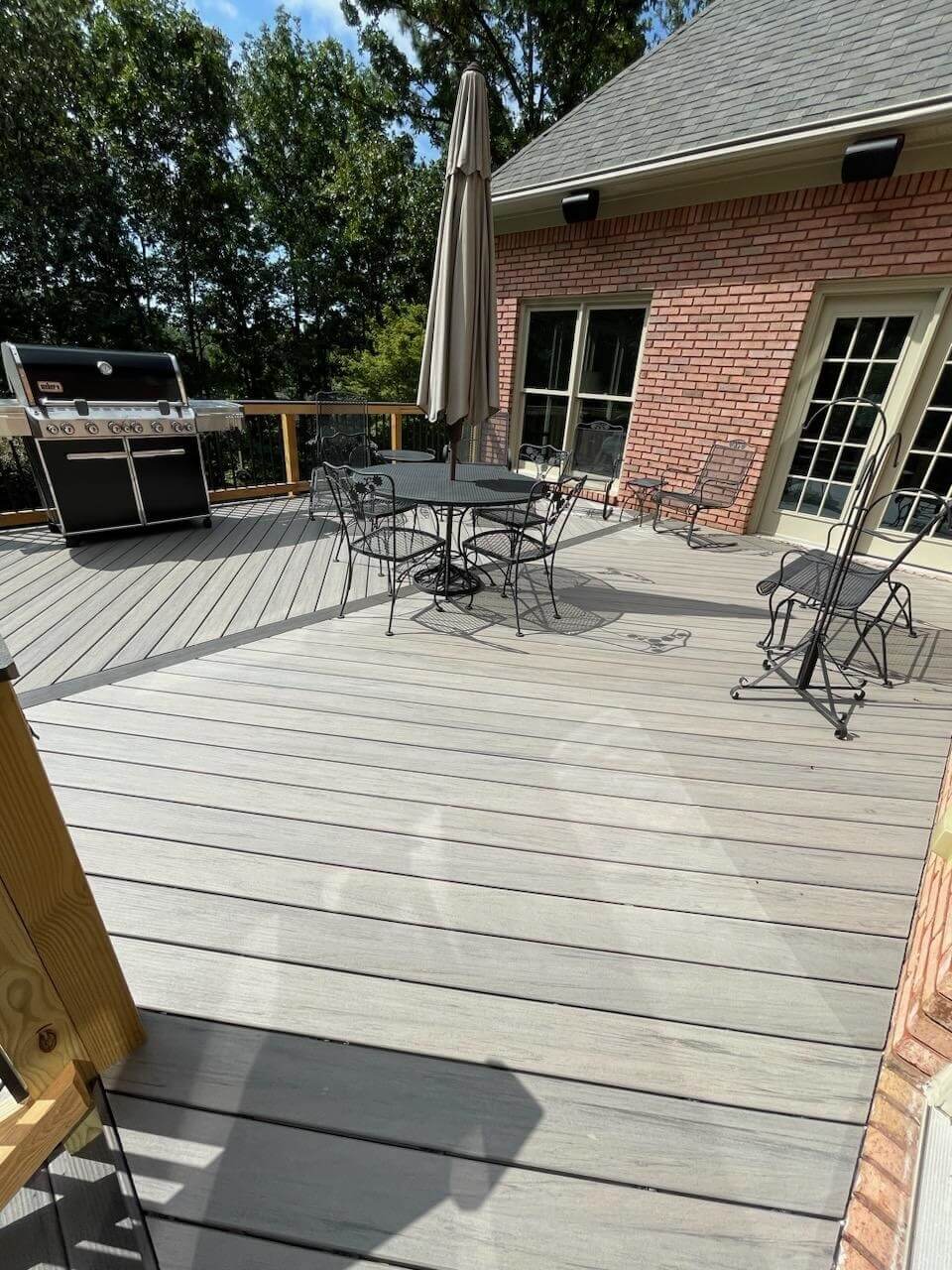 Longevity. TimberTech Legacy decking is designed to have a long lifespan. It is made from high-quality materials, such as composite and PVC, which are engineered to withstand the elements and resist rotting, warping, and splintering. With proper installation and care, you can expect your deck to last for many years, saving you money on repairs and replacement in the long run.
Aesthetics. TimberTech Legacy decking offers a range of attractive and realistic wood grain patterns, giving your deck a natural and timeless look. The variety of color options available allows you to choose a design that complements your home and enhances your outdoor living space. The deck's beauty will endure over time without the fading or discoloration often associated with traditional wood decking.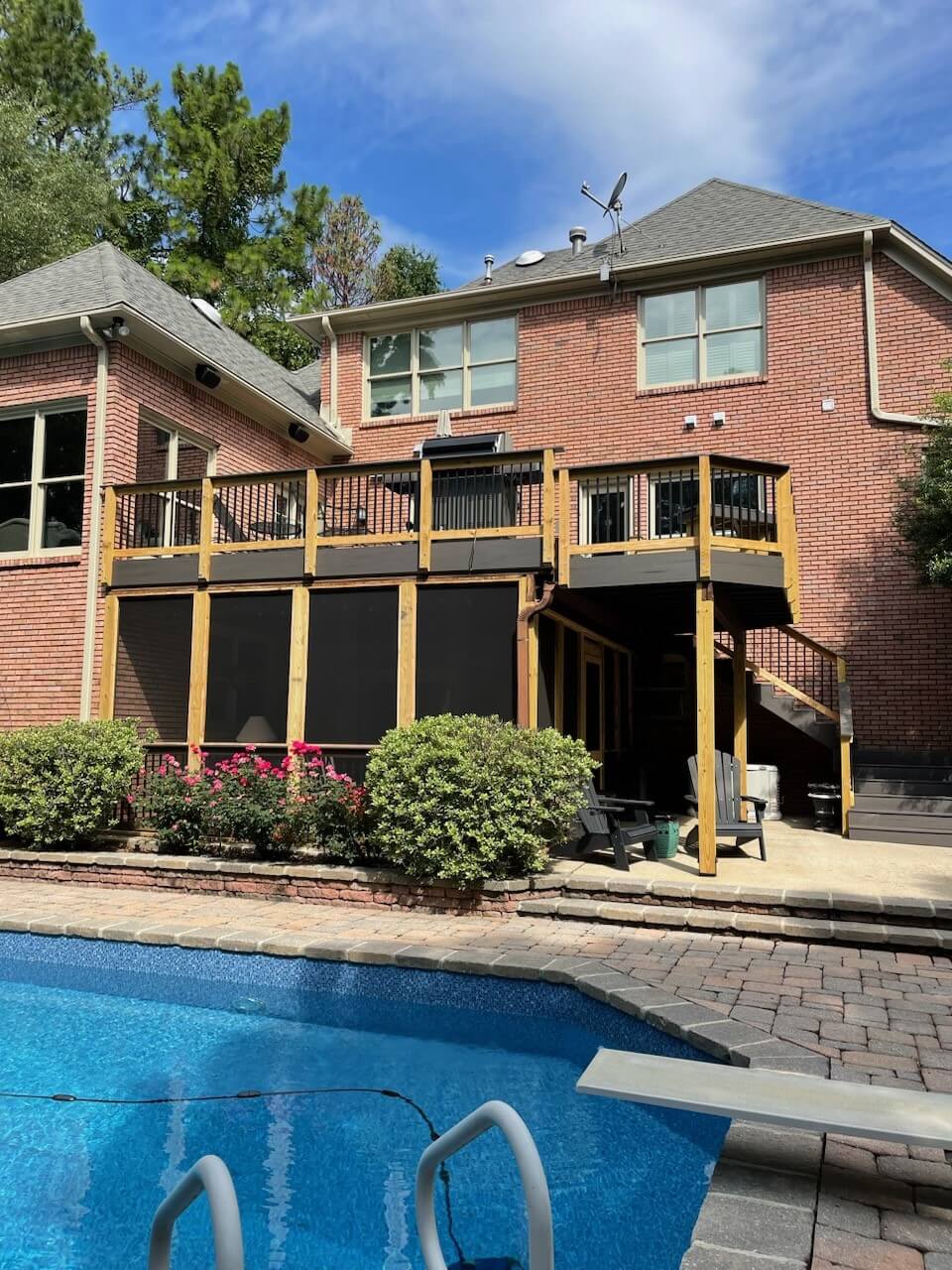 Sustainability. If you are concerned about the environmental impact of your decking materials, TimberTech Legacy decking can be a good choice. It is made from a blend of recycled materials, such as reclaimed wood and plastic, reducing the demand for virgin wood and minimizing waste. Additionally, the longevity of the decking reduces the need for frequent replacements, further reducing environmental impact.
Enhanced Property Value. Investing in a low maintenance and durable deck like TimberTech Legacy can increase the value of your property. Potential homebuyers appreciate the benefits of a well-maintained outdoor living space that requires minimal upkeep. A beautiful and long-lasting deck can make your property more attractive to buyers and potentially increase its resale value.
Staying With The Expert Deck Builder For The Long Term Can Offer Several Advantages And Benefits
While TimberTech Legacy decking offers numerous benefits, the long-term performance and satisfaction will also depend on proper installation, maintenance, and following the manufacturer's guidelines. That is why staying with the original Archadeck expert deck builder is one of the smartest decisions you can make as a homeowner.
To ensure optimal results and warranty coverage, here is why it can be valuable to maintain a long-lasting relationship with a deck builder:
Familiarity With The Design And Construction Of Your Deck Project. By staying with the original Archadeck deck builder, they will become intimately familiar with your specific project, design preferences, and any unique requirements or challenges associated with your property. This familiarity can lead to more efficient and streamlined construction processes, as the builder will have a better understanding of your needs and can provide tailored solutions for years to come.
Consistency In Craftsmanship. As your reputable and experienced deck builder, Archadeck will have a consistent level of craftsmanship and quality in their work. By sticking with the same builder, you can be sure that the new additions or renovations to your deck match the original construction in terms of design, materials, and workmanship. This consistency can enhance the overall aesthetics and functionality of your outdoor living space.
Access To Ongoing Service, Upgrades And Repairs. Over time, decks may require maintenance or repairs due to natural wear and tear, changing weather conditions, or evolving needs. By maintaining a relationship with your Archadeck deck builder, you can benefit from their expertise in providing ongoing maintenance services and addressing any issues that arise. They will have a deep understanding of your deck's construction and can provide effective and timely solutions when needed.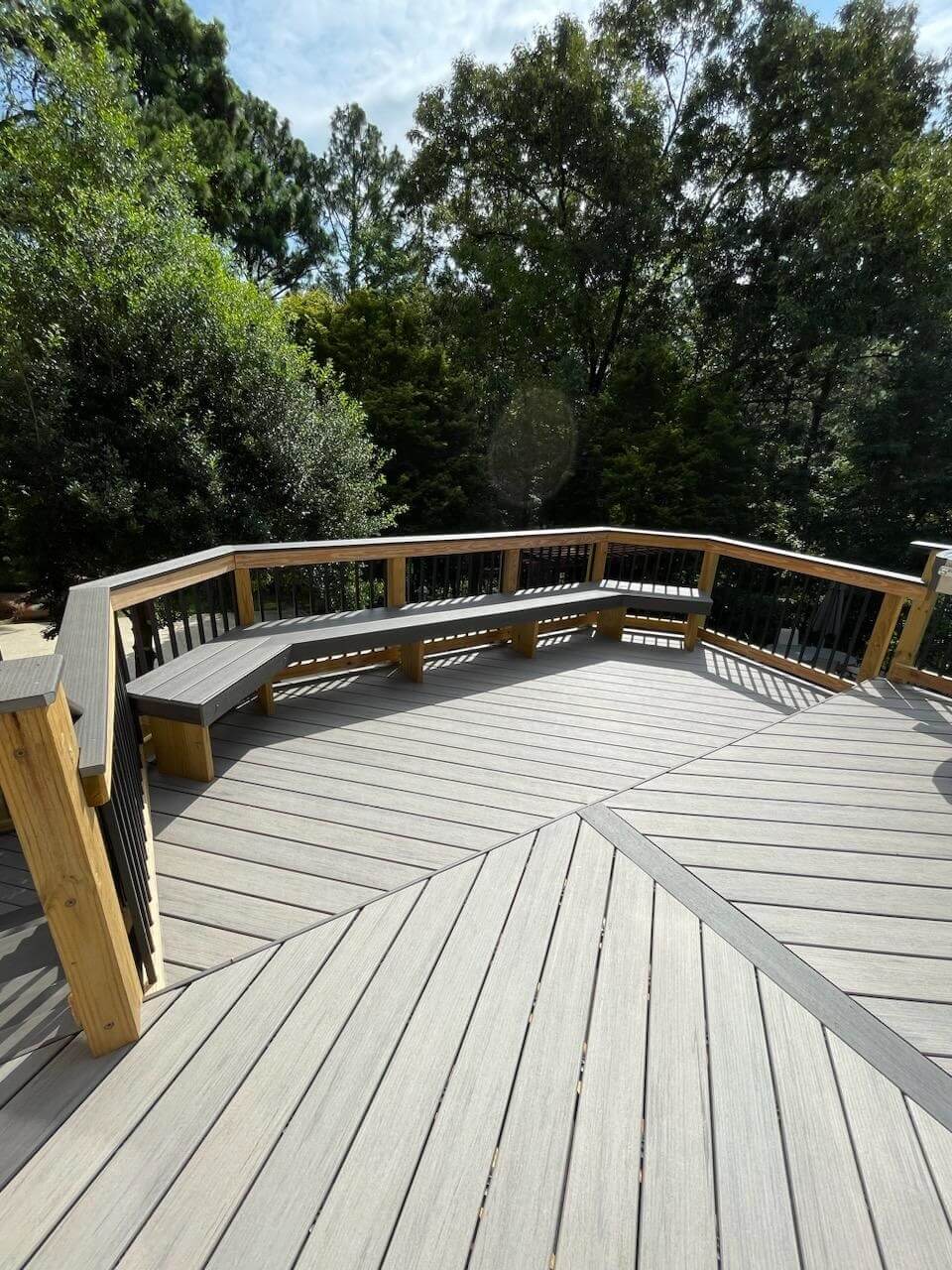 Updated Knowledge And Expertise. Staying with Archadeck allows you to tap into their updated knowledge and expertise in the industry. Builders, like Archadeck, stay active in their field and keep up with the latest trends, materials, and building techniques. They can provide valuable advice and recommendations to improve the design, functionality, and longevity of your deck based on their ongoing learning and experience.
Trust And Peace Of Mind. Building a long-term relationship with your reputable Archadeck deck builder fosters a sense of trust and peace of mind. Over time, you will develop a level of confidence in their abilities, reliability, and professionalism. This trust ensures that you can confidently rely on their services, knowing that they will deliver quality work and prioritize your satisfaction.
By staying with the same builder who knows your deck from ground zero, we will be better suited to identify cost-effective solutions and alternatives that fit your budget without compromising quality for the long term.
Future Planning For Continued Outdoor Living Luxury Starts With Archadeck As The Original Deck Builder
Getting started with the Archadeck Better Building By Design experience is easy.
Just call us at 205-576-5780 – or click right here to connect with us.
This will be the beginning of a beautiful relationship. We promise.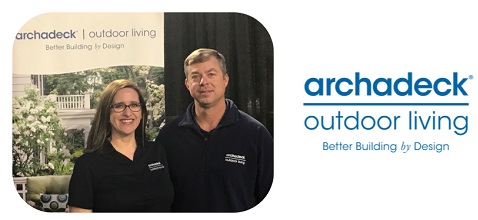 Derek & Carissa Crews, owners Archadeck of Birmingham.