Around Birmingham, we love our cedar porches!
You've decided you want a porch. Whether you're considering an open (covered) porch or screened porch, Archadeck of Birmingham is your Birmingham porch builder. We know that in a popularity contest, our clients prefer cedar porches over pine, hands down. Is it the appearance, the durability or the scent of cedar? If you answered "all of the above," you're correct.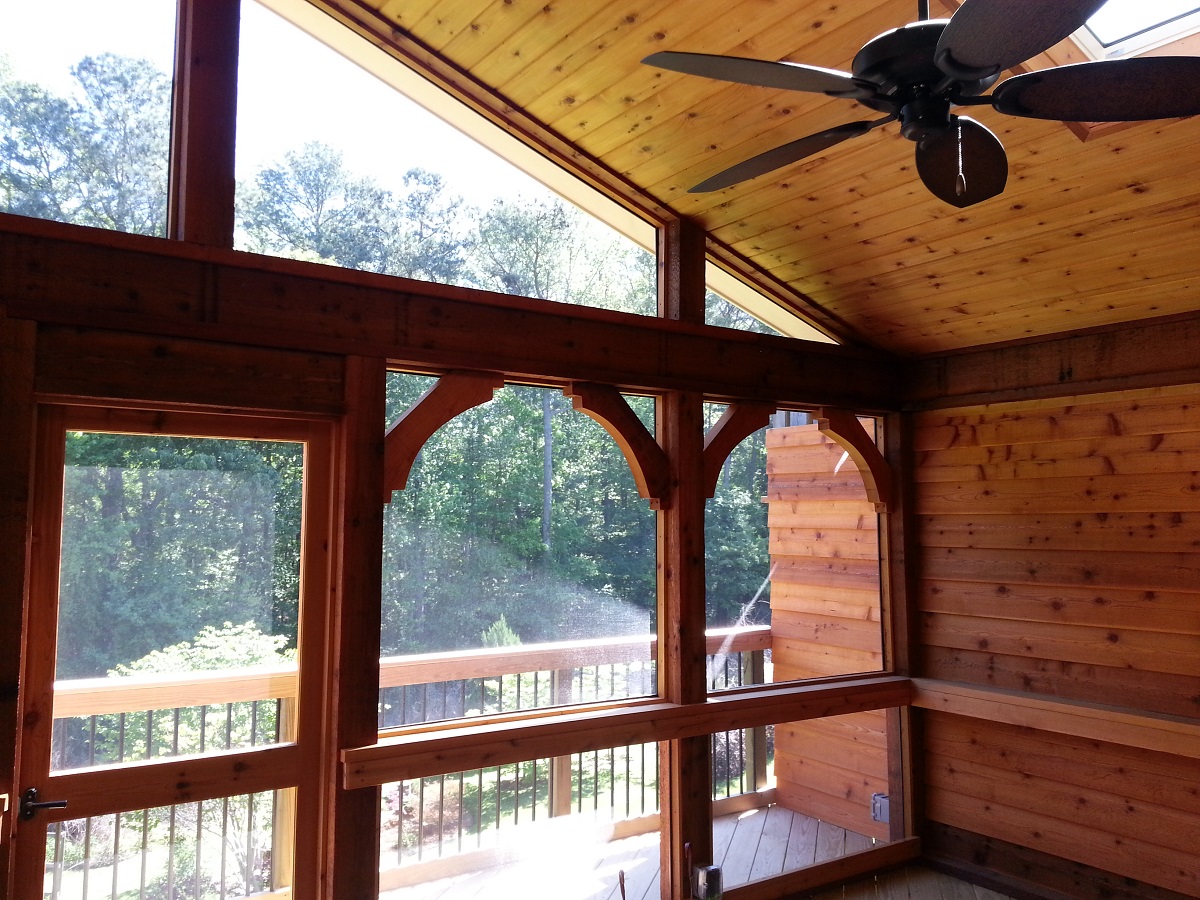 Cedar porches are beautiful, and the aroma of fresh cedar is pleasing. The best reason for choosing cedar, though, is its durability. A cedar porch is likely to last twice as long as one built with pressure-treated pine. While cedar does require some maintenance, it requires less maintenance than pine. Cedar is a win-win for Birmingham screened porches.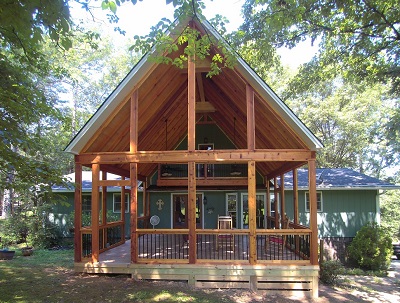 Benefits of Choosing a Cedar Porch over Traditional Pressure-Treated Pine
Cedar has a rich color and beautiful grain pattern. Cedar's beauty is unmatched by pressure-treated pine.
Cedar is durable and strong. Cedar contains much less moisture than pine and is considered "dimensionally stable." This means cedar is less likely to crack, warp, twist or splinter, and it also resists shrinking and swelling. As your cedar porch builder, we love those characteristics!
Cedar naturally contains preservatives. The oils that give cedar a distinctive scent also repel insects and deter decay. In contrast, pine is treated with chemicals to prevent insect damage, rotting and fungus; those chemicals are toxic to humans.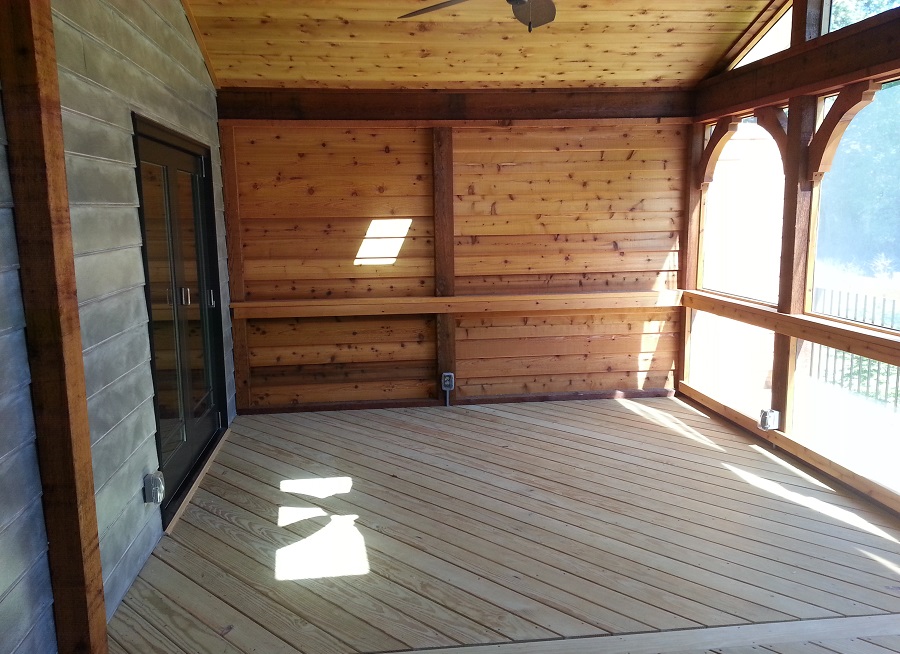 Cedar will take stain sooner than pine. Because cedar doesn't have the moisture content of pine, it doesn't need time to "cure" before you can seal it. Note that cedar will eventually weather to a silvery-gray color, so if you like that color, you don't need to stain or seal it.
Cedar lasts twice as long as pine. Cedar is known to last 30 years or more with proper maintenance.
Cedar stays cool. Cedar doesn't absorb heat, so even on hot days, cedar will stay cool to the touch.
It all begins with a complimentary design consultation, so give us a call today at (205) 576-5780 to get started.