Akron Custom Deck Designs Built with Privacy in Mind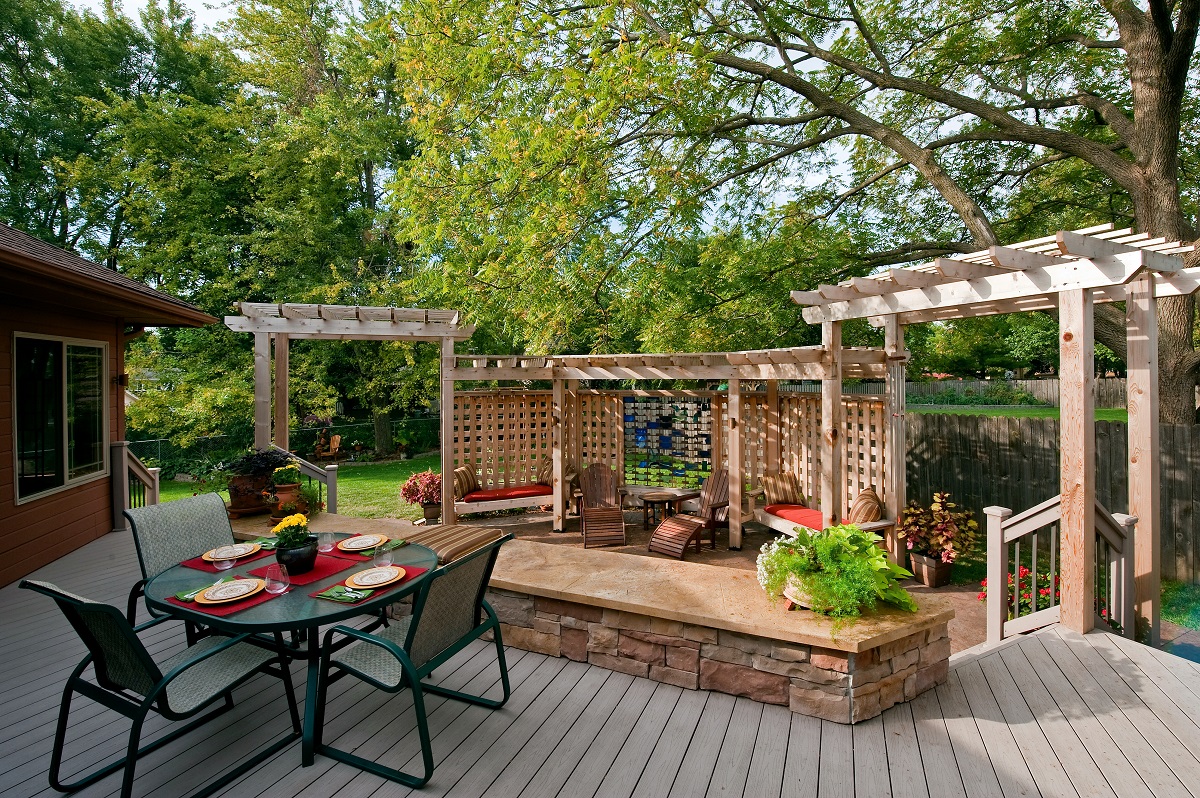 If privacy is a concern when you're thinking about adding a deck at your home, trust Archadeck of Akron to design the perfect solution. We have a variety of ways to create privacy screens—or a wall, if you prefer something solid—for your deck. Every deck we design and build is custom made, so designing a custom deck with privacy wall is not a stretch!

The degree of privacy homeowners want for their outdoor living spaces can vary, so it's a topic we address routinely as deck builders. We always want to understand a client's expectations about how much privacy they'll have on their new deck. We care about making sure we design and build your deck with the amount of privacy you want. A deck's design should fulfill the needs of the homeowners, not the designer.
Akron Private Hot Tub Deck Designs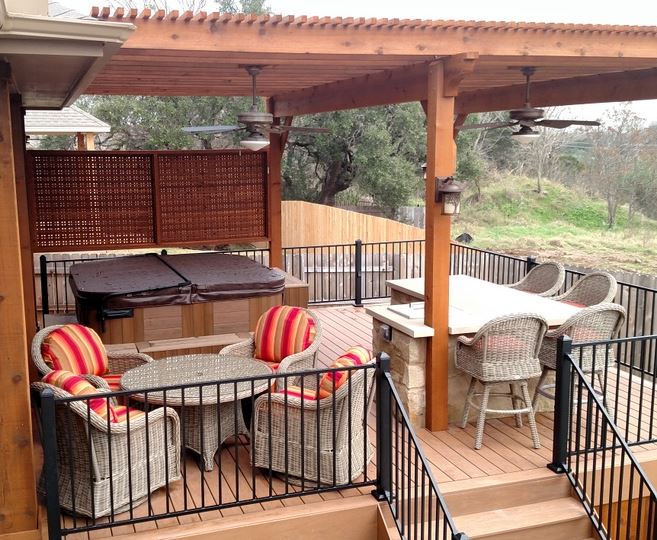 Most homeowners who plan to have a hot tub on their deck do want a certain amount of privacy. That's an important design consideration. If your deck surrounds a pool, you may want a privacy wall around it. Some clients request privacy screens on three sides of a deck, while others only want screens around their hot tub area. We can also design an alcove or extension of the deck specifically for a hot tub, creating a little nook with a custom privacy screen.
Privacy outdoors is not an "all or nothing" proposition. It often makes sense to place privacy screens at one side or one end of a deck, leaving other parts of the deck open. Placement of privacy screens may be guided by your home's proximity to neighboring homes. Can neighbors sitting on their own decks see everything happening on yours? That can be unnerving. And with or without neighbors, a home situated on a corner lot is always a candidate for an Akron deck with privacy screens.
Privacy Screens for an Outdoor Room
S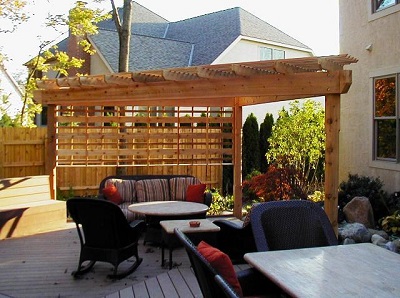 ome homeowners want their deck designed with privacy screens for a different kind of reason. They consider their deck an outdoor room, and adding screens enhances the room-like feeling they want. The screens don't necessarily need to be solid walls to achieve that effect. A lattice screen or one fashioned with slats to allow light through can accomplish the same thing.
Sometimes just the visual suggestion of a "wall" is sufficient. For example, it's not unusual to see a custom deck with pergola at one end and a privacy screen at the other. Both structures serve the purpose of encasing the deck as a protected space where the cares of the world don't intrude.
It all begins with a complimentary design consultation, so give us a call today at (330) 537-6412 to get started.