Nashville Sunroom Builder
Are you ready to build a sunroom in Nashville?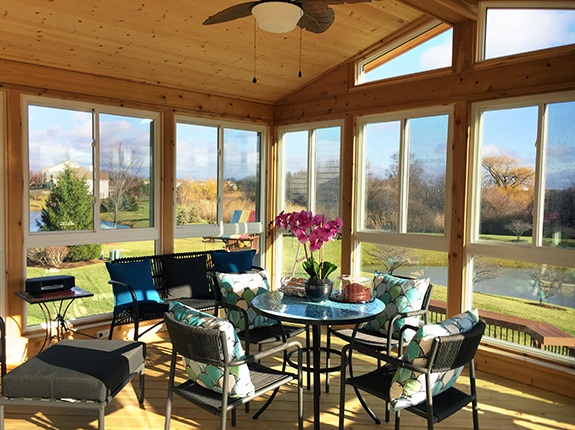 A Nashville sunroom can add dramatic aesthetics to your home and serve as a perfect gathering spot for year-round outdoor living! A sunroom is one of the only outdoor structures that extends your interior living area and offers a bird's-eye view of the outside. As your preferred Nashville sunroom builder, Archadeck of Nashville will expertly design your new sunroom to suit your every need.
Let the sun shine in your Nashville sunroom!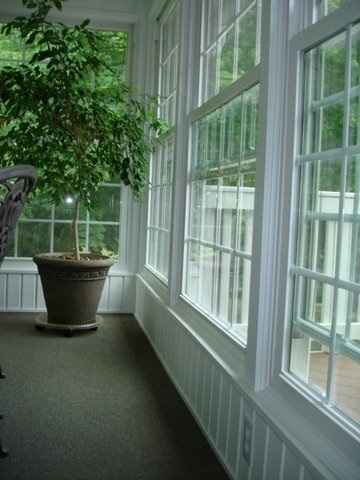 Sunrooms are sometimes referred to as 4-season rooms which are insulated and conditioned spaces. The term conditioned means they are heated and cooled to keep them, and you, at a constant comfortable temperature no matter if there is snow on the ground or blazing 100-degree temperatures outside. By choosing a Nashville sunroom addition you open all the design possibilities available with a traditional interior room addition, too. This means there is no danger of freezing temperatures causing flooring choices to crack or wood to degrade from exposure to the elements. Choosing a sunroom gives you the ability to trim your space with interior grade hardwoods or ceramic tile, carpet or laminate floors which are popular among Nashville homeowners right now.
Choosing the appropriate roof style is also important since a sunroom comes under the heading of a roofed addition. Key elements to take into consideration when Choosing the Right Roof Style for Your Nashville Porch or Outdoor Room Addition include your back-of-home configuration and the roof style(s) that already exist on your home. The three most common roof styles here in the Middle Tennessee area are gable, hip and shed. Through our experience and knowledge, Archadeck of Nashville can help identify the best roof style for your outdoor room addition.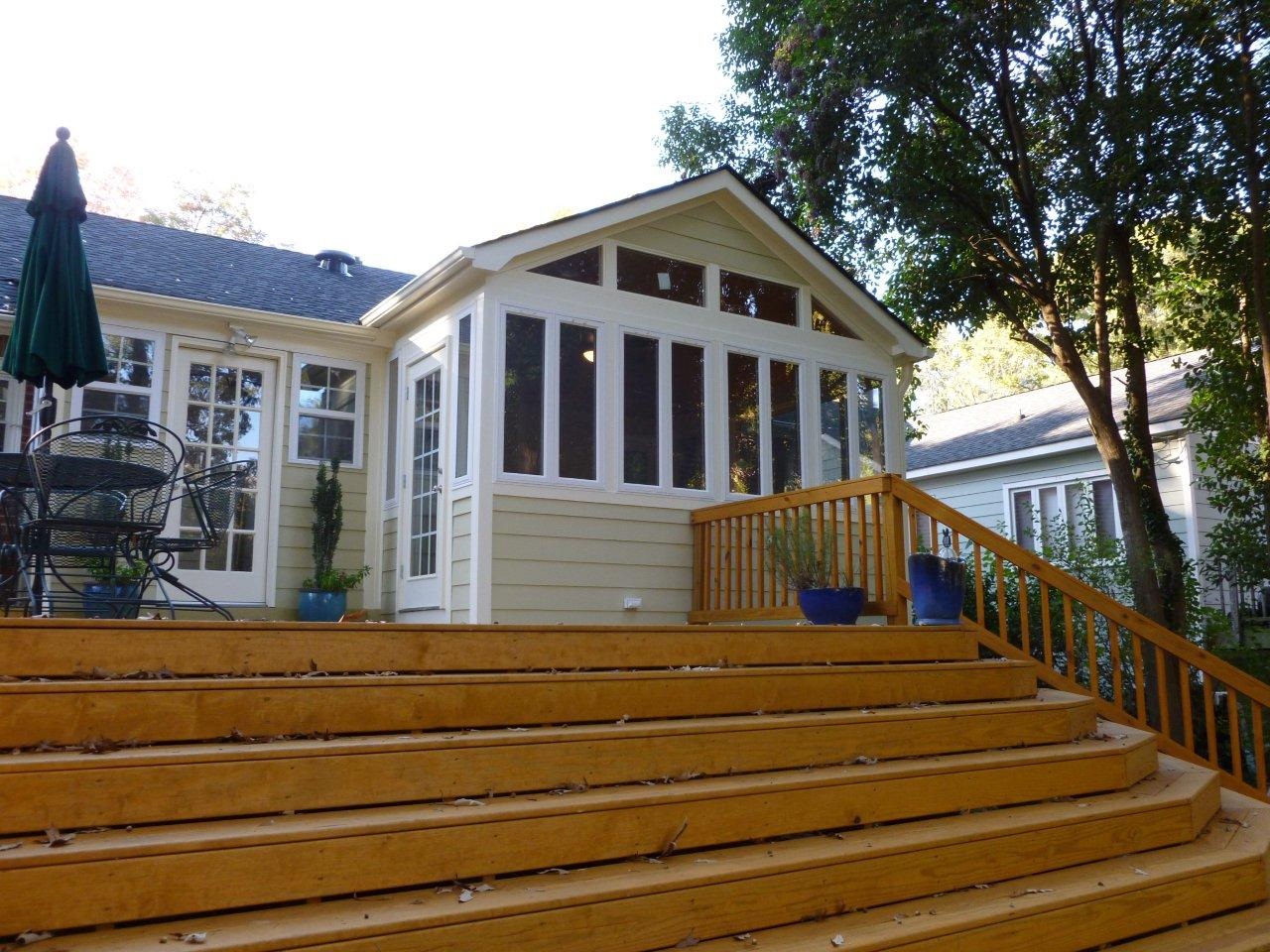 Considering the functionality of your structure is also crucial, for example; if you intend to use your structure as an extended room for dining and entertaining close proximity to your home's kitchen would be a necessity for utmost enjoyment. You may also want to consider the accessibility to and from your other outdoor living spaces, such as a deck or patio, and how they function together.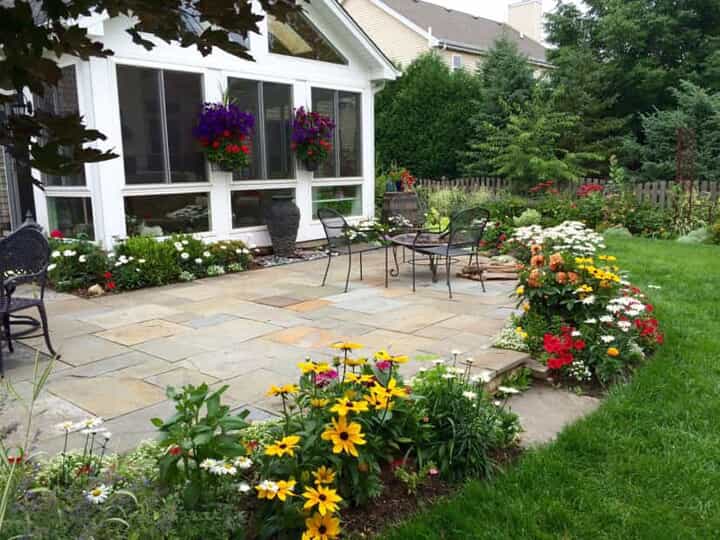 Our sunroom designs extend your living space and enjoyment. Our ultimate goal is to develop a sunroom that blends seamlessly into the existing architecture of your home. As part of our client-oriented approach to custom design, we will help you choose the features and materials that match your taste perfectly!
If you are looking for a Nashville sunroom builder to build your new outdoor room contact us today to learn more at (615) 640-3628 or send us an email at nashville@archadeck.net.
Archadeck of Nashville proudly serves Arrington, Brentwood, Franklin, Gallatin, Hendersonville, La Vergne, Lebanon, Mount Juliet, Murfreesboro, Nashville, Nolensville, Smyrna, Spring Hill and Thompson's Station, TN.