Custom Outdoor Living Spaces in Wilmington, DE
Local Deck & Patio Designers & Builders
Having an outdoor living space can bring so much peace and joy to a home. It gives you a place to gather outdoors with friends and family, share meals, or just relax on your favorite outdoor furniture. At Archadeck of Delaware, our expert builders in Wilmington will work with you to create the custom outdoor space of your dreams.
Discover what's possible with our outdoor living space designers in Wilmington! Request your complimentary consultation by calling (302) 240-9225 or contacting us online.
Creating Your Vision of Outdoor Living Spaces
Our team at Archadeck of Delaware has a variety of design options when it comes to creating your perfect outdoor space for your Wilmington home. We want to make this living space unique to you and somewhere you feel comfortable and proud to bring friends and family. You will have a complimentary consultation where we will take your ideas and vision for your space and show you how we can turn it into a reality.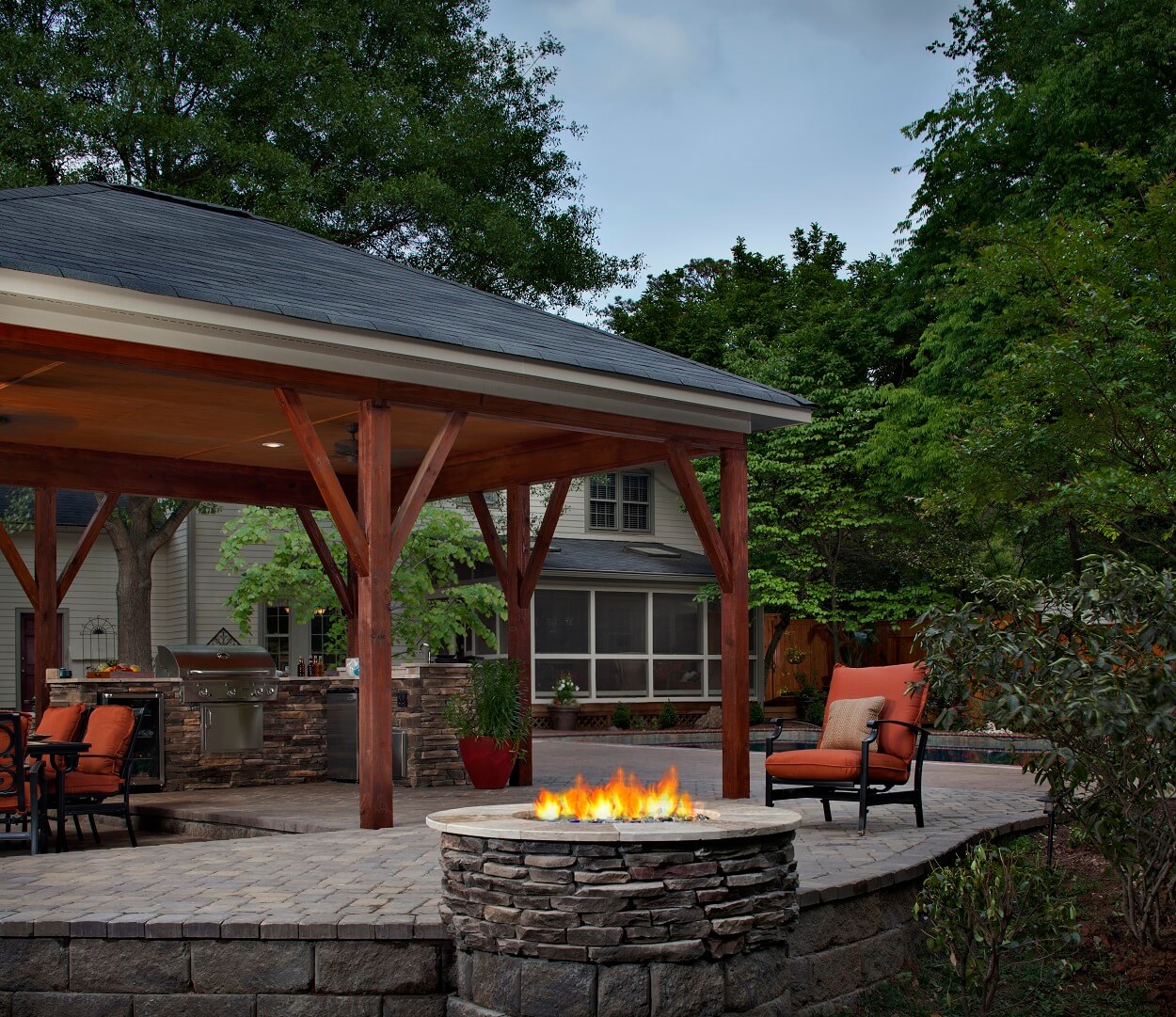 Limitless Options of Outdoor Furniture
Whatever you can imagine for your outdoor living room, Archadeck of Delaware can make it come to life for you. Maybe you want to have drapes defining your space to give it the perfect lighting and control the air flow. Or perhaps you imagine outdoor accent lamps on a perfectly placed table to add dim glow to your outdoor space at night. Maybe you've always wanted a fire pit to bring nostalgia from your beautiful childhood memories. All of this and more can be incorporated into your outdoor space, and we want to build it with you.
Some of the many options we can incorporate into your outdoor living space in Wilmington include:
Outdoor kitchen – From a permanent grill station to a full wet bar with sink and refrigerator, your outdoor living space can include a everything you need to entertain guests.
Fire feature – An outdoor fireplace or fire pit can provide warmth on chilly evenings or give you a place to roast marshmallows after dinner.
Pergola – A pergola delivers additional shade and privacy without closing you off from the beauty of nature. It can also create a natural boundary for your outdoor living space.
Whether your outdoor living space makes use of the backyard with a hardscape patio, adds an elevated area to your property with a deck, extends your home into nature with a sunroom, or creates a more functional and welcoming entrance with a screened porch, you can trust Archadeck of Delaware to make it a space you can enjoy for years to come.
Looking for even more inspiration? Check out our Free Design Guide, packed with photos, tips, and ideas for outdoor living spaces you'll love!
Get Started on Your Outdoor Living Space Today!
Contact our Wilmington-based team any time to request a complimentary consultation or to learn more about how we can transform your home with a custom outdoor living space with outdoor furniture! We are a locally owned and operated deck and patio contractor with extensive experience creating beautiful properties. At Archadeck of Delaware, we pride ourselves on attentive, personalized service from the first phone call to long after the post-construction cleanup.
Call us at (302) 240-9225 or contact us online now to get started with your complimentary design consultation!
Quality Products from Archadeck's Preferred Supplier, TimberTech Decking