Outdoor Kitchen Designs in Wilmington, De
Trusted Custom Outdoor Kitchen Contractors Near You
Are you the type of person who loves to host family and friends for all sorts of occasions? Break out the grill so often it may as well have a permanent place on your patio? Why not do just that? Building an outdoor kitchen allows you and your family and friends to enjoy food freshly made closely to your outdoor living space. No more going back and forth between the inside and outside. Archadeck of Delaware's experienced team of designers and contractors work with you to custom-design and build your perfect outdoor kitchen in Wilmington or surrounding areas. We will help you design a custom outdoor kitchen that includes your favorite styles, colors, textures, and materials. Our outdoor kitchen professionals are here to help give you all the cooking and serving elements you want for an outdoor food prep. All this while making sure the outdoor kitchen space is designed around your needs while staying within your budget.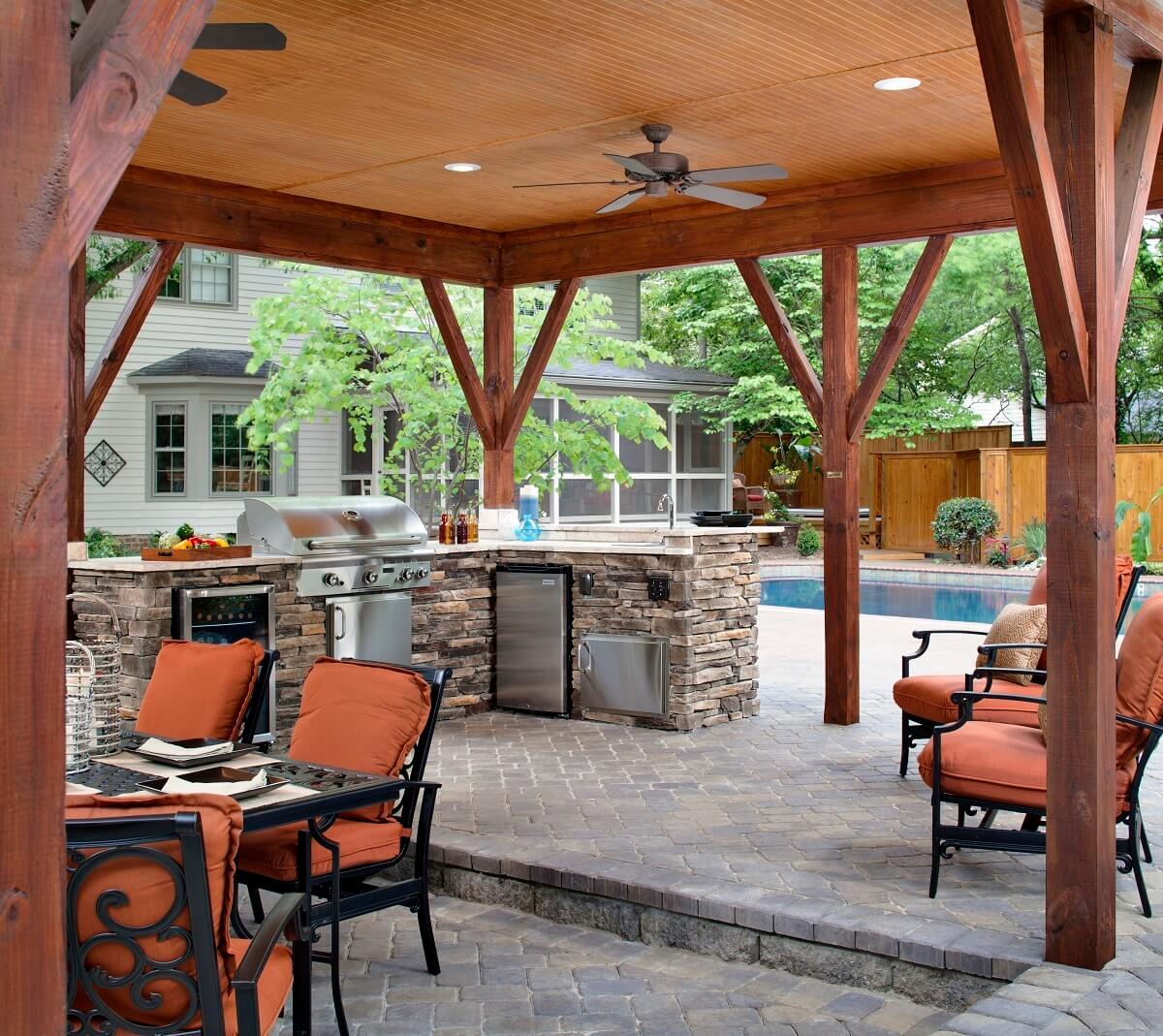 Outdoor Kitchen Installation
Cooking and preparing food for a lot of guests in your home can be a real hassle. Having a custom outdoor kitchen with additional cooking and counter space can make a massive difference for your big event. It allows you to socialize with your guests while you are preparing the food for your fabulous get together. During parties, people tend to gather in the kitchen to socialize. With an outdoor kitchen, you won't have this problem, and it allows everyone to be together in the outdoors together!
Archadeck of Delawarewill work with you to customize your high-end outdoor kitchen space with various options. Options include charcoal or gas grills, flat tops, side burners, built-in fridges, bars, prep space, pizza ovens, ice machines, and more. We can even include outlets for TVs and appliances to your outdoor kitchen. We want to make all of your outdoor kitchen dreams come true!
The Best Outdoor Kitchens in Wilmington
Let us transform your outdoor space! Call Archadeck of Delaware at (302) 240-9225 for a free outdoor kitchen design consultation. We can't wait to get started improving your outdoor space with our custom outdoor kitchens!
Quality Products from Archadeck's Preferred Supplier, TimberTech Decking.
It all begins with a complimentary design consultation, so give us a call today at (302) 240-9225 to get started.