Homeowners Looking for Shade Appreciate the Mystique of a Pergola
There's more to the pergola than meets the eye. As a homeowner, you don't necessarily need to know exactly how or why a pergola makes such a visual impact. If you have a pergola as part of your Fort Wayne, IN, outdoor living space, it's alright if you take it for granted. If you don't yet have a pergola, it's time you considered adding one of these graceful servants to your deck, patio or outdoor kitchen. Custom pergola builder Archadeck of Fort Wayne is your resource for designing and building your pergola whether your tastes are traditional or more innovative.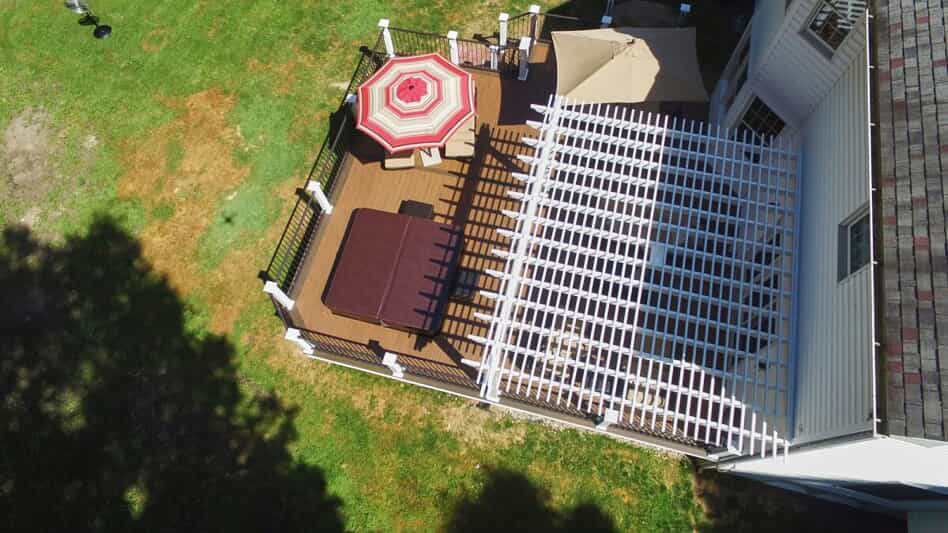 Homeowners in Ashley, Fremont, Hamilton and Auburn, IN, appreciate their pergolas for the shade they provide. And yet, some pergolas don't provide as much shade as you would expect. They also appreciate the ornamental qualities of pergolas. To many, the pergola's shade is secondary.
Fort Wayne area homeowners have found that a pergola is a perfect place to hang a ceiling fan and stir an Indiana breeze when Mother Nature forgets to provide one. They appreciate shade as much as the next person, and they appreciate a breeze even more. In addition to installing a fan in your pergola, you can have a pergola wired for light fixtures to add a romantic flair at night.
Reach out to the Archadeck team today at (855) 931-4746.