Outdoor Fireplace Contractor in Johns Creek, GA
Custom-Designed Fire Features & Fire Pit Installation Near You
What keeps you from spending your evenings outside on your deck or patio? In Johns Creek, temperatures drop after the sun goes down, making for chilly outdoor time. But what if your outdoor living space incorporated a custom-designed fire feature to keep you cozy? Nothing is as satisfying as enjoying the beauty of the outdoors in warmth and comfort all year round. With a custom outdoor fireplace or fire pit, you can do just that! An outdoor fireplace or fire pit allows you to enjoy your beautiful outdoor space all year in a warm and inviting atmosphere for your property.
At Archadeck of Alpharetta, our expert team can design, build, and install the perfect custom outdoor fireplace or fire pit for your Johns Creek property! We will work with you to design a fireplace or fire pit that meets all of your specifications and seamlessly blends into your home's existing outdoor architecture. Your new fireplace or fire pit will be fully functional and truly unique.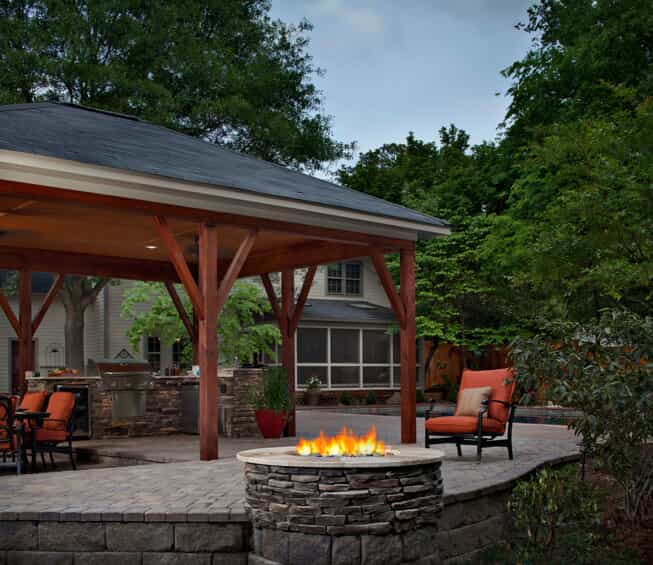 Benefits Of A Custom Outdoor Fireplace or Fire Pit
Installing an outdoor fireplace or fire pit offers many benefits that go beyond imping the aesthetics of your backyard. An outdoor fireplace can keep you warm on chilly evenings or during the cooler seasons while still allowing you to relax and entertain outdoors. You and your family and friends may also enjoy roasting marshmallows or hot dogs over an open flame—the perfect cozy activity for crisp fall evenings or summer afternoons.
Whether you're looking to create a small, intimate space for the family or a warm and inviting area for entertaining larger groups during colder weather, a custom fireplace or fire pit is the answer.
You don't have to board up the porch or patio when cooler weather hits. Instead, create a living space that is usable during the colder months by adding a custom fire pit or fireplace.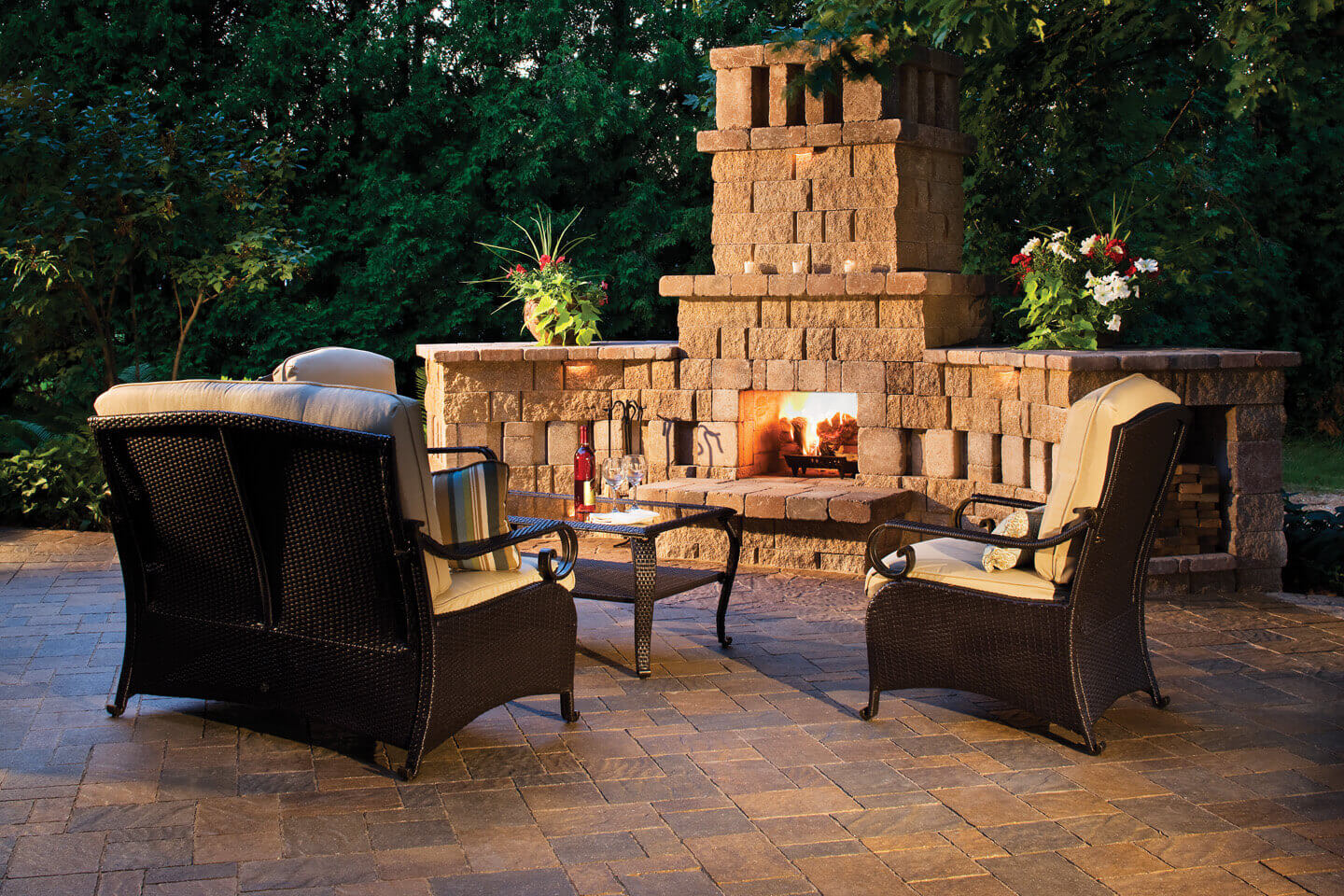 From early spring mornings to fall afternoons, adding a fireplace or fire pit to your outdoor living space is the easiest way to extend its usefulness.
Available in a wide range of sizes, shapes, and materials, an outdoor fireplace or fire pit is the ideal finishing touch to your backyard. Classic wood-burning fireplaces add a touch of old school charm, especially when crafted from raw stone or traditional brick. A more modern flair is possible with gas and colorful fire rocks, which is easy to maintain for added functionality.
You can add any amenity and comfort you want! At Archadeck of Alpharetta, our expert fireplace and fire pit builders in Johns Creek can help you design and customize the perfect custom outdoor fire pit for your home.
Local Outdoor Fireplace & Fire Pit Builders
Archadeck of Alpharetta is proud to serve our customers in Cumming, Duluth, Alpharetta, and the surrounding areas. If you're looking to bring warmth and comfort to the outdoors, contact us and set up a free, no-obligation design consultation. Our expert outdoor fireplace builders near Alpharetta, GA will work with you to design the perfect fireplace or fire pit of your dreams. We can't wait to help you with your next home improvement project!
It all begins with a complimentary design consultation, so give us a call today at (770) 763-7778 to get started.