SCREENEZE Porch Systems
Are you thinking about adding a three season room or screen porch to your home? There is a myriad of design options, choices, and considerations. One of the things we enjoy most is walking through these decisions with our clients and helping you decide the options that best suits your individual tastes and function of your porch space. With function in mind, Archadeck of West Central and Southwest Ohio is the area's stocking dealer for SCREENEZE Porch Systems.
The innovative SCREENEZE® design is stronger and more durable than ordinary screen systems. The SCREENEZE system helps maintain the screens integrity.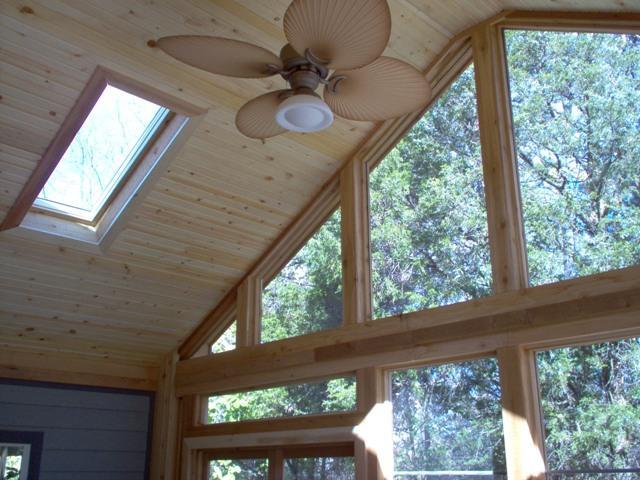 Part of the beauty of using the SCREENEZE innovative porch system lies within the clarity of the screen itself. As you peer out of your addition built using this system, the screen is nearly opaque which sets the stage for spectacular views.
The SCREENEZE porch screening system is a patented fixed screen system, featuring an aluminum base and a vinyl cap which are snapped together and attached to your porch or gazebo. SCREENEZE can be installed on the inside, outside, or center of your porch post and rail design.
Below: The SCREENEZE screen system allows large spans and becomes almost invisible with the rails placed outside the screen.