Designing Your Custom Deck and Pergola Together Just Makes Sense!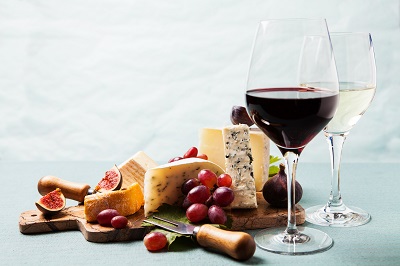 Pergolas and decks go together like peas and carrots, or fine wine and good cheese! It's a natural pairing, a match made in heaven! To make sure your pergola is absolutely perfect for your deck, the best strategy is to have them designed and built together.
Archadeck of West Central & Southwest Ohio has been designing and building pergola-and-deck pairings since 1990. If you have a custom deck and pergola design on your mind, we are the only Dayton-area outdoor living company you need to call.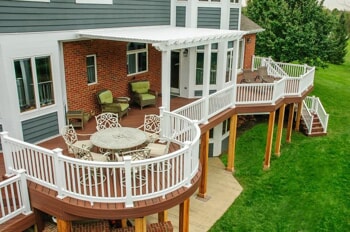 Keep in mind, if you already have an existing deck, we can add a pergola to that deck for you. We pride ourselves in being able to add components to an existing structure while neatly making it look like they were originally built together. As custom deck designers, however, we will be the first to tell you that a custom deck and pergola complement each other perfectly when designed together from the start.
What are the benefits of combining a custom deck and pergola design?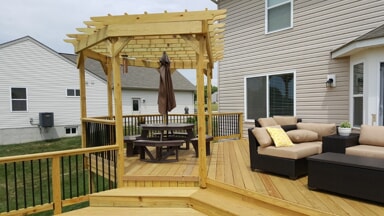 The primary benefits of integrating your deck and pergola designs are threefold:
Creating and maximizing shade
Ornamentation and visual interest
Additional function beyond shade
A Custom Deck with Pergola Makes Shade Work for You
How much shade do you want or need on your deck? You may think there is one simple answer, but that is not the case. When Archadeck designs your pergola, we make sure to ask how much shade you will expect it to provide.
Troy, OH, outdoor living combination with shade pergola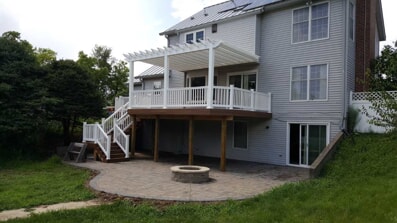 For this project, we replaced an old wooden deck with a new, low-maintenance composite deck, pergola, paver patio, and fire pit combination. Since their original full deck was exposed to nearly full sun, they wanted a shade structure to be part of their new space. This low-maintenance Mt. Hope pergola fits the bill perfectly!
The white vinyl pergola is designed with angled lathing overhead for the most shade available without a solid covering. The simple presence of the pergola defines the space and also makes the deck more inviting.