Archadeck of West Central & Southwest Ohio is your local Natural Light Patio Cover distributor!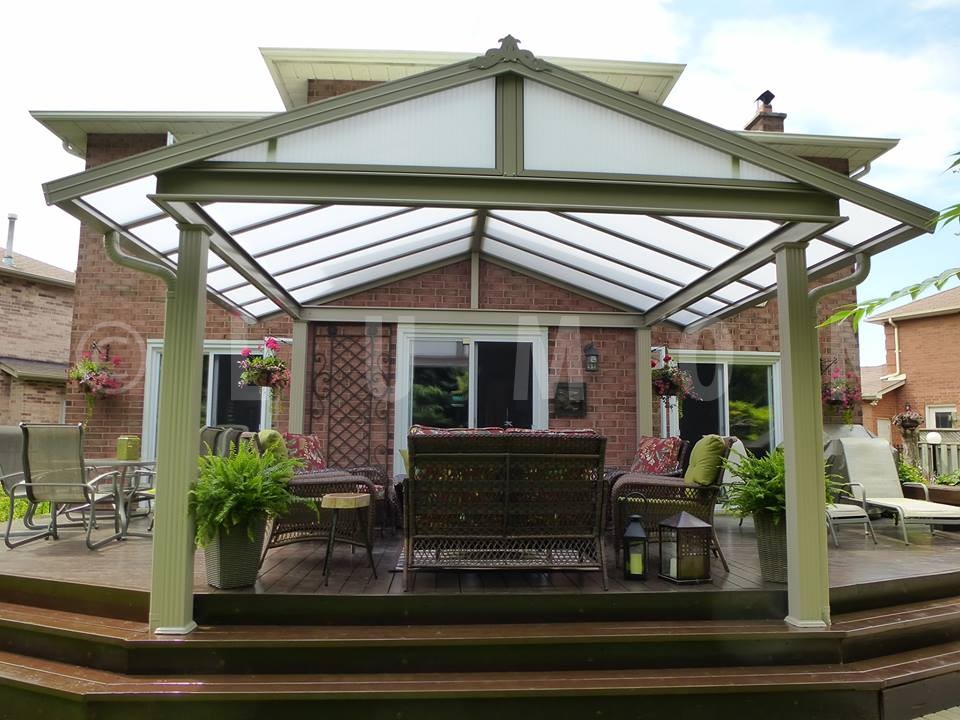 Would you like to make the most out of the time you and your family spend outdoors?
With Natural Light Patio Covers, you can!
These covers protect you and your family from damaging UV rays, sweltering summer heat and inclement weather, with shatter-resistant sheets that are backed by a 10-year hail warranty. Made from the most weatherable polymer on the market. Unlike plastic patio covers, ACRYLITE® will not yellow or become brittle, and we offer a 30-year non-yellowing warranty to back this guarantee.
These patio covers can be installed in a variety of settings, from brick, siding, and stucco walls to fascia and rooftop attachments. Virtually any application offers a versatile solution for your home in a wide range of sizes to turn any outdoor living space into an outdoor oasis!
These patio systems are also available in glass, offering you full visibility in a sleek European design. Give your patio that wow factor! Our acrylic roof excels in hotter areas, as it blocks up to 75% of the sun's heat while still letting in the natural light. In addition, patio covers can be fully or partially enclosed to create a covered porch, patio or sunroom.
Contact us today to learn more at (937) 563-4847