Building a Deck or Patio You'll Love with Products You Can Count On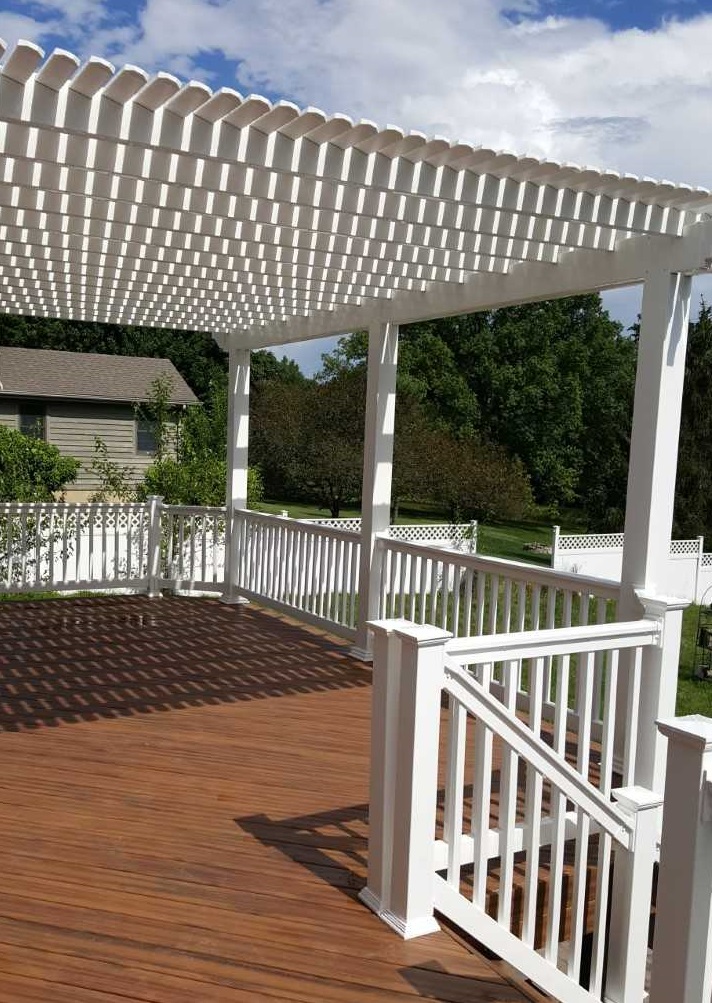 At Archadeck of West Central & Southwest Ohio, we have given a lot of thought to what makes a beautiful deck or patio. It comes down to three main elements: design, workmanship, and materials. When you choose Archadeck to custom design and build your new deck and/or patio, we bring our "A game:" exceptional design skills and precise, high-quality construction. What about materials?
We've worked with a broad range of deck and patio materials over the years, and we've assembled a collection of materials we recommend. Not just our personal favorites, but materials that are durable and look good. Materials that hold up the way they're supposed to and make each client proud to show off the custom deck and/or patio we've built for them.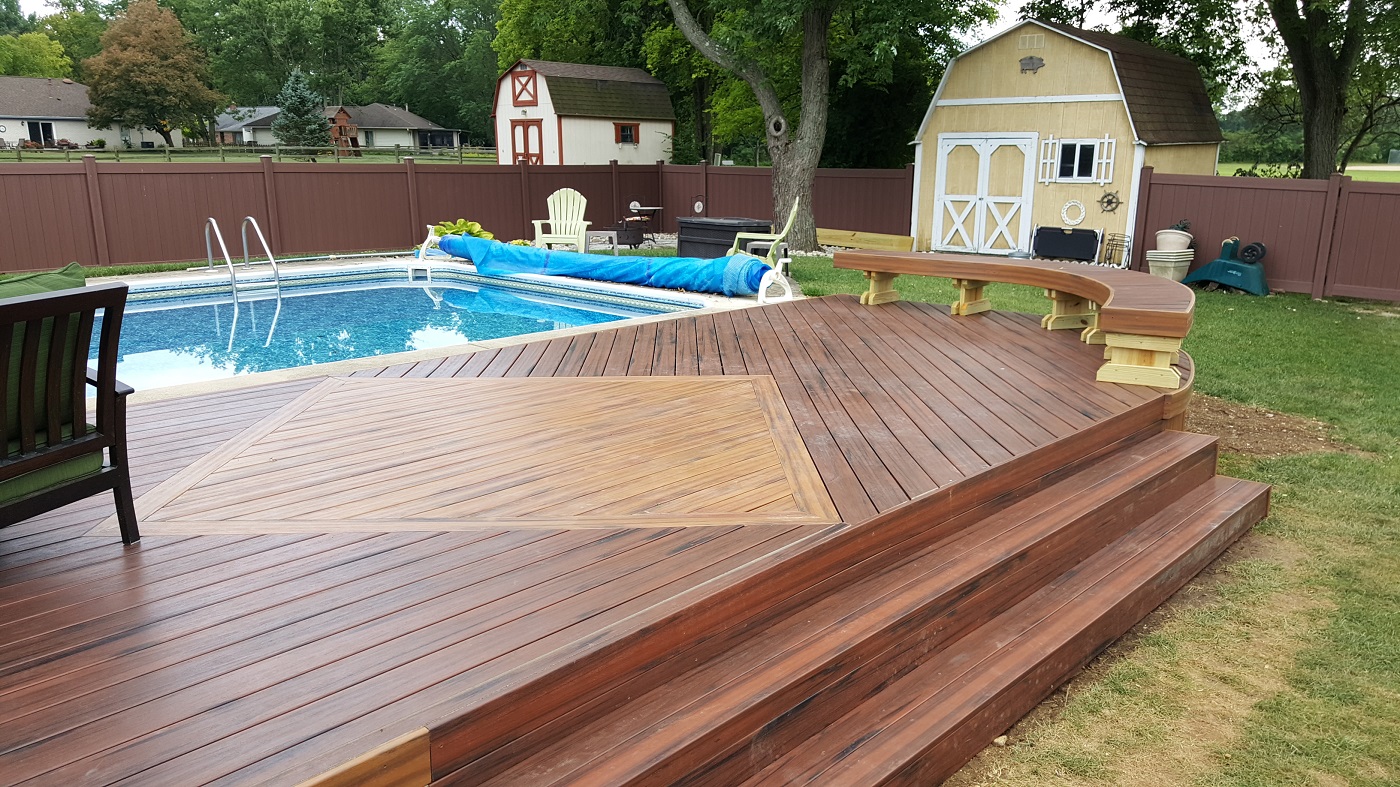 In compiling this collection, we also considered our clients' favorite materials. These are materials our clients have chosen again and again, one client after another, with complete satisfaction. No wonder we recommend using them! Throughout this page you'll find our preferred materials. These are our go-to brands, the ones we offer as we help clients make design choices for a new deck or redecking project.
DECKING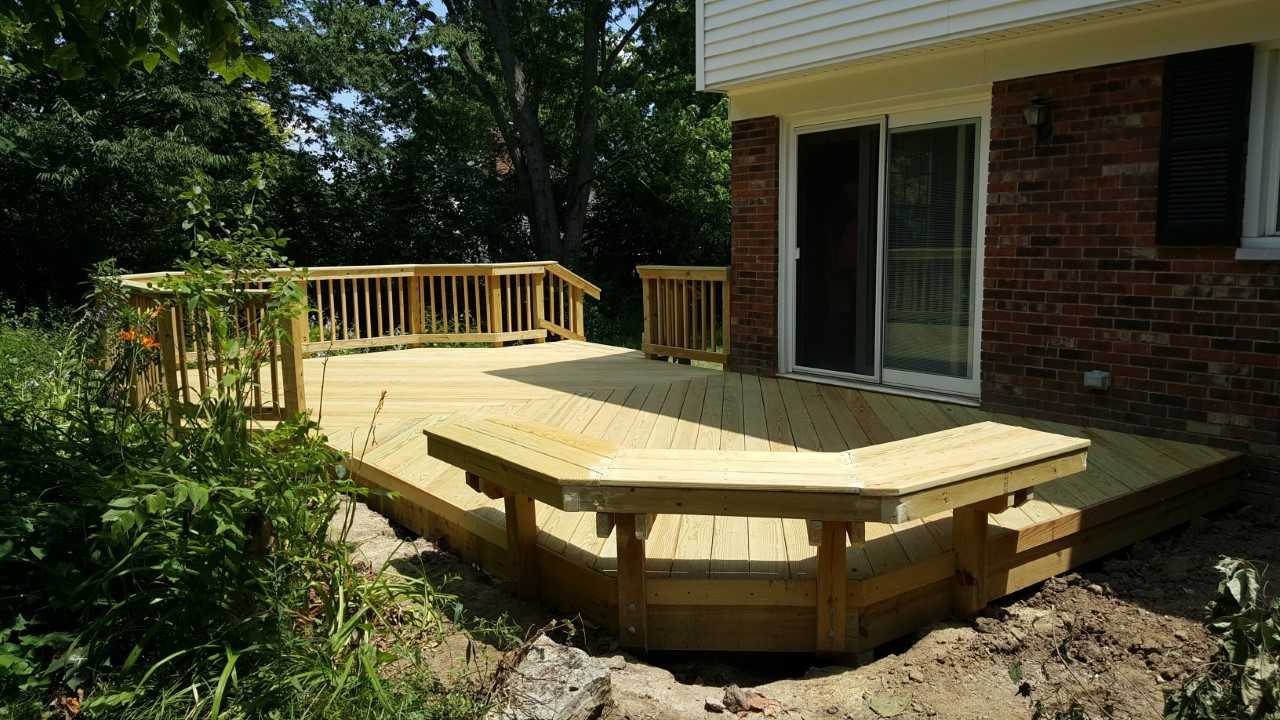 We always offer premium pressure-treated pine as a decking option. Many homeowners prefer natural wood for their decks, and we have no reason to discourage them. If you are one of the homeowners who will always prefer a wood deck, we know how appealing the look and feel of "real" wood is to you. What we like: Value, natural, can paint or stain.
For low-maintenance composite decking options we offer Armadillo Lifestyle Decking in the walnut, campfire, sunset and foothills colors. What we like: Durability and value. Boards are wrapped on all four sides with a protective shell that guards against fading, weathering, stains, mold, and mildew. Natural wood grain finish. Limited lifetime warranty.
— Left to right, Walnut, Campfire, Sunset and Foothills.

It all begins with a complimentary design consultation, so give us a call today at (937) 563-4847 to get started.