Custom Outdoor Kitchens in Reston, VA
Experienced & Reliable Outdoor Kitchen Contractors Near You
Are you ready to take your backyard barbeques to the next level with a custom outdoor kitchen in Reston? Nothing says summer like outdoor entertaining and cooking on the grill. When the weather is nice and you're entertaining guests outside, an outdoor kitchen positions all your equipment and supplies where you need them to keep guests happy and fed without missing the party. Not big on entertaining? You and your family may still find plenty of use for an outdoor kitchen. Whether it's something as simple as a permanent grill station or an elaborate bar with a full sink and refrigerator, a custom outdoor kitchen from Archadeck of Northern Virginia West can can be a great addition to any home's backyard and outdoor living space.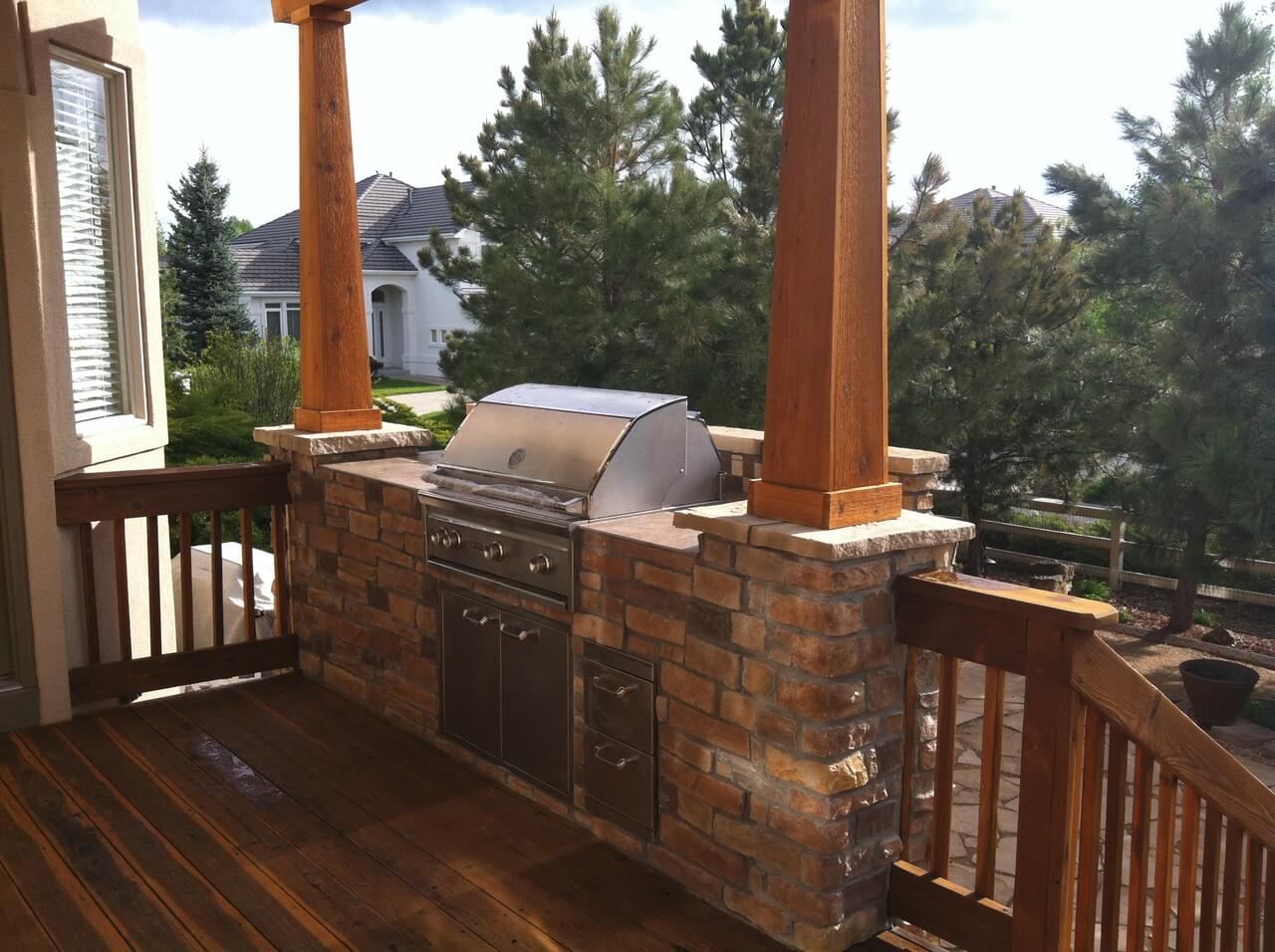 At Archadeck of Northern Virginia West, we specialize in designing and building custom outdoor kitchens for our customers in Reston and the surrounding areas. Our outdoor kitchen designers and builders can create a beautiful custom outdoor kitchen that fits your space, budget, and exceeds your expectations. We can customize your outdoor cooking area to match your personal and cooking style while also blending it in with your home's architecture. We have hundreds of colors, styles, textures, and materials to choose from. Our expert team will work with you to create a fully-functional outdoor kitchen that's beautiful and works with your budget.
Custom Outdoor Kitchen Designing and Building Services
Hosting parties and get-togethers over the summer can be a real hassle when your guests want to be outside, but all of the food is inside. Don't miss out on all of the fun and conversations cooking alone in the kitchen. When you have an outdoor cooking area, you can stay with your guests while preparing food for them to eat, cooking while you entertain.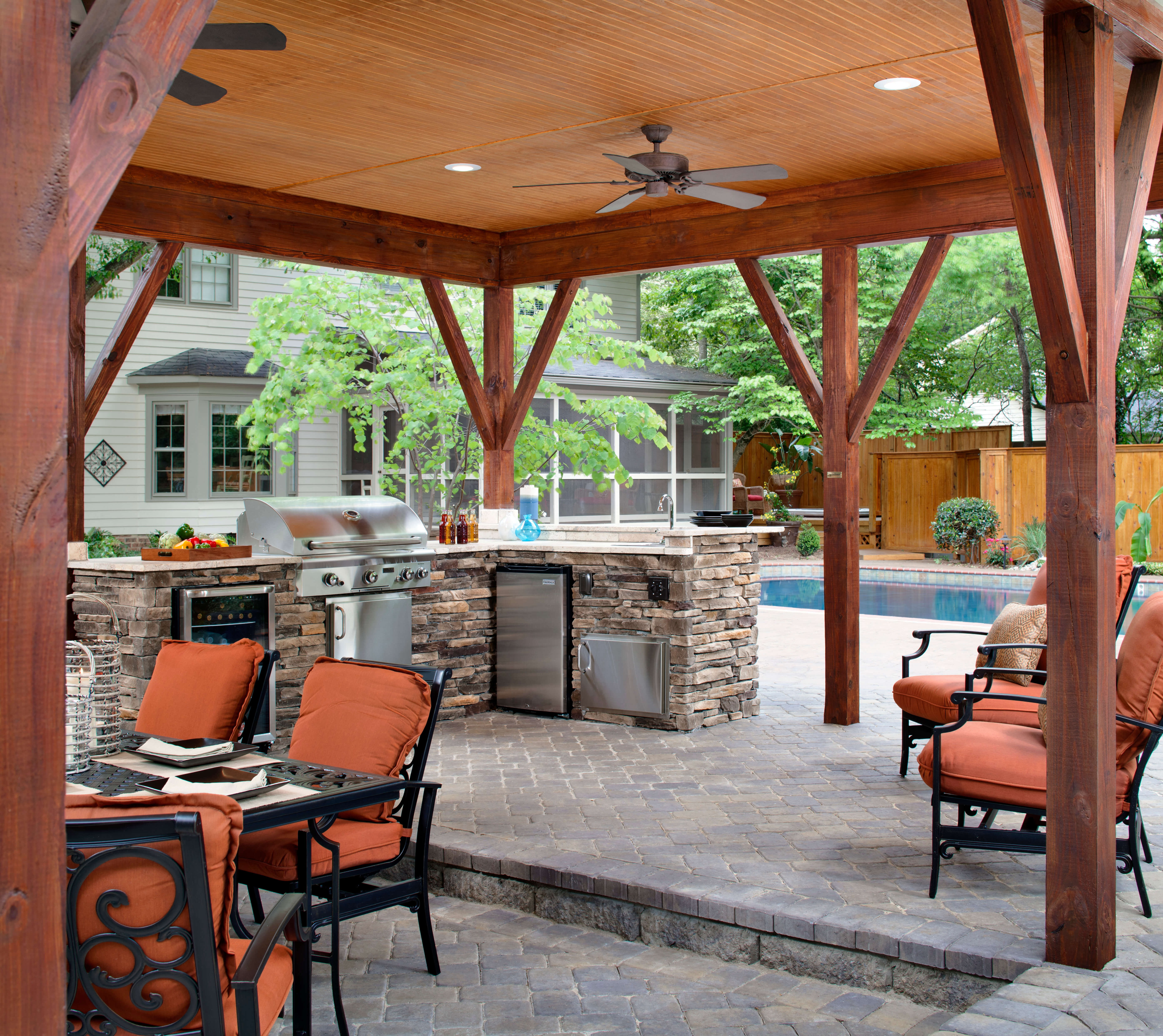 Food tends to be the center of attention when you host guests — especially with dinner parties. When you want to host parties and special gatherings outside, having an outdoor kitchen can come in handy. At Archadeck of Northern Virginia West, our expert team can build you a beautiful custom outdoor kitchen that goes beyond just a grill and countertop. Our customizable features include gas or charcoal grills, flat tops, side burners, built-in fridges and bars, prep spaces, pizza ovens (brick or stone), ice machines, and more! If you want your outdoor kitchen to be more than just a cooking area, we can install electrical outlets along with the kitchen to turn it into a multi-functional outdoor living space where you can cook and entertain. Whatever your dream outdoor kitchen needs, we can make it happen.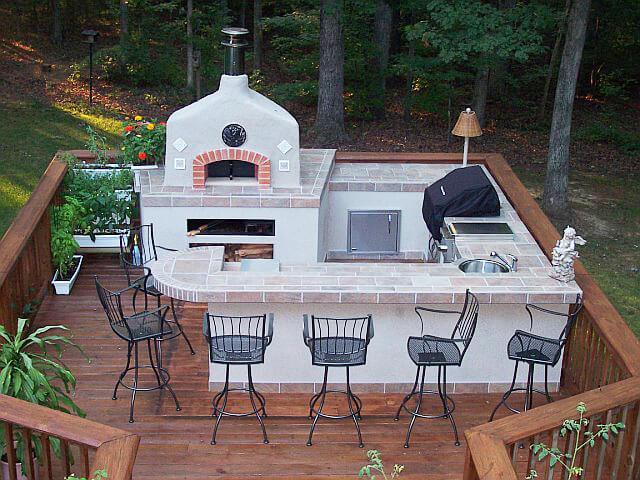 At Archadeck of Northern Virginia West, we will work with you to design and create the perfect custom outdoor kitchen that suits your needs. Our expert outdoor kitchen designers will combine beauty and functionality to design an outdoor kitchen that's customized to fit your specifications, preferences, and personal style. We can even help you stay on budget and provide you with a variety of ideas, options, and features to mix and match.
Contact Archadeck for Custom Outdoor Kitchen Services
Want to step up your game when hosting backyard barbeques? An outdoor kitchen is a beautiful addition to any backyard that will impress your guests and allow you to cook and entertain simultaneously. Archadeck of Northern Virginia West can help you design and build the outdoor kitchen of your dreams.
Call us today at (703) 386-7492 for a free estimate and learn more about our custom outdoor kitchen designing and building services. We can't wait to help you customize and create the perfect outdoor kitchen for your backyard in Reston!