Custom Deck Builders in Reston
When the weather is nice, there's a special feeling of satisfaction that comes from being outside and basking in the sunshine while enjoying the beautiful landscape. When you have a deck in your backyard, you can enjoy the outdoors every day from the comfort of your own Reston home. At Archadeck of Northern Virginia West, our expert team can build and design the perfect custom deck for your home's outdoor living space. Whether you want a brand-new deck, or you have an existing deck that needs improvements, we are happy to take on the home-improvement project and exceed expectations by crafting the deck of your dreams.
Ready to get started? Reach out to our Reston deck contractors at (703) 386-7492 or online!
Benefits of a Custom Deck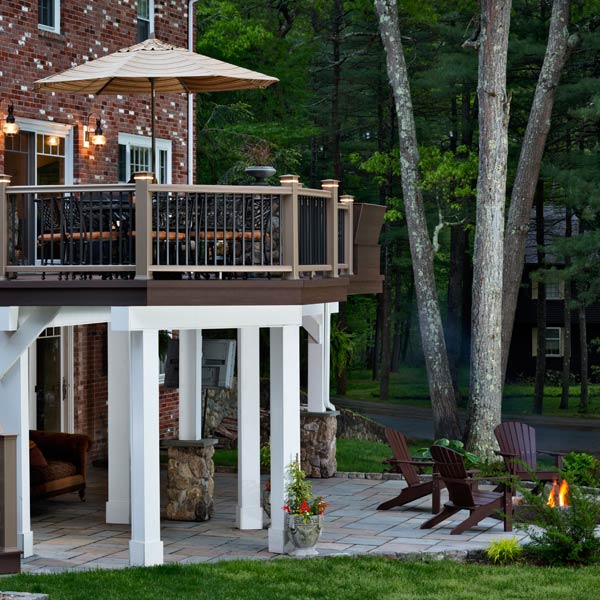 At Archadeck of Northern Virginia West, our expert deck builders in Reston will custom-build a deck that fits your specific needs and matches your home's architectural style. A deck will vastly improve your home's outdoor living space and enhance your outdoor entertainment.
Here are just some of the reasons why:
A deck extends your living area.
No longer will you have to stay inside when entertaining guests or throwing parties! Decks allow you to take the celebration outside for everyone to enjoy the beautiful weather. On quieter nights, decks also create a welcoming space for you to relax and enjoy yourself. Why stay cooped up inside when you can read a book in comfort while basking in the sunshine or sip wine under the stars?
A deck adds property value.
Home improvements tend to increase the value of your home, which is why a new deck addition or remodel is a smart investment. Decks offer a higher return on investment than many other home remodeling projects because the weather in Reston encourages area homeowners to enjoy the outdoors.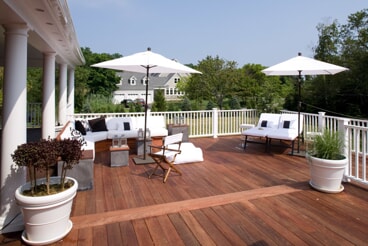 A deck enhances your home's aesthetic appeal.
Our professional deck designers and builders will give you a beautiful deck that blends in with your home's architecture, making it a lovely enhancement that boosts your home's curb appeal. The aesthetic worth of your home will improve with the addition of a custom deck that adds to your outdoor living space and matches your style.