Stone Patio & Retaining Wall Projects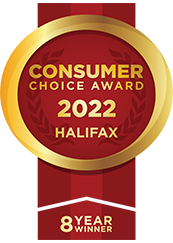 Retaining Wall Contractors in Nova Scotia
Retaining walls are used to help bind the soil between two different elevations or sloped yards, and they let us shape the landscape into the outdoor space of your dream.
When you need a new driveway, a new retaining wall, or to build the foundation of your house, hiring an excellent contractor to do all these concrete works is essential. Hiring skilled concrete retaining wall contractors near me is vital because their experience in concrete works increases the value of your house. On the other hand, if an inexperienced paver does the job, the concrete can crack easily and possibly damage your home.
How do I know which contractor I can trust for my job?
Novascotia Archadeck is here to help you get started. We can help you select the right retaining wall contractors for your job. Whether your job is paving, resurfacing, building a retaining wall, or foundation, Archadec's well-experienced and licensed concrete contractors can help you get the job done.
A beautifully paved surface can add to your outdoor space year-round. Stone, gravel, slate, granite, concrete, or brick – we'll help you find the best fit for your project.
Give us a call today at (902) 201-2843 to schedule your complimentary design consultation with our team. We look forward to helping you transform your outdoor space!