Pergolas & Trellises
Although the terms often are used interchangeably, trellises and pergolas different. A trellis or arbour is typically built to support climbing plants or vines and usually arched or a tunnel-like passageway. Pergolas can support climbing plants as well, but have posts supporting a roof-like structure most commonly used to shade a walkway or deck. But don't worry, we can help you decide – we've got you covered!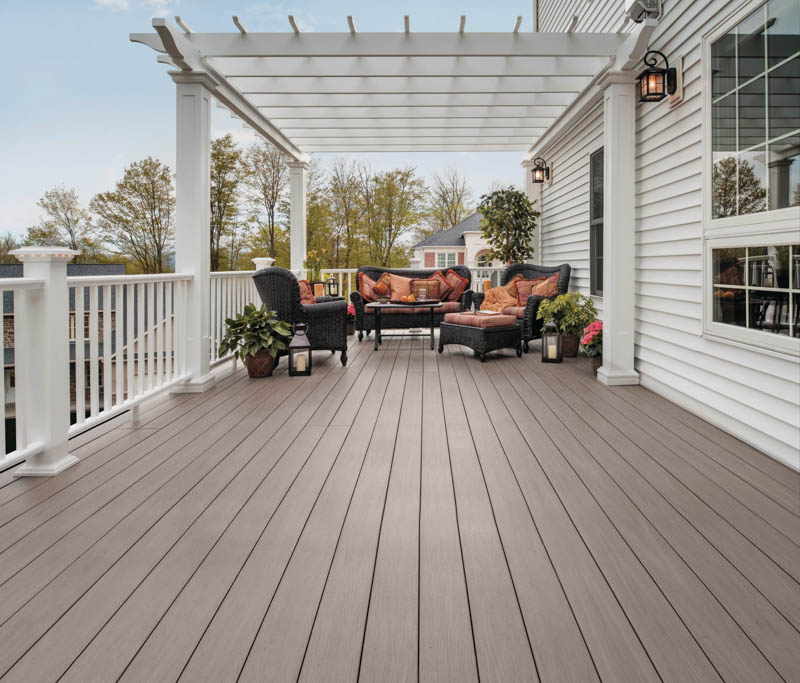 ​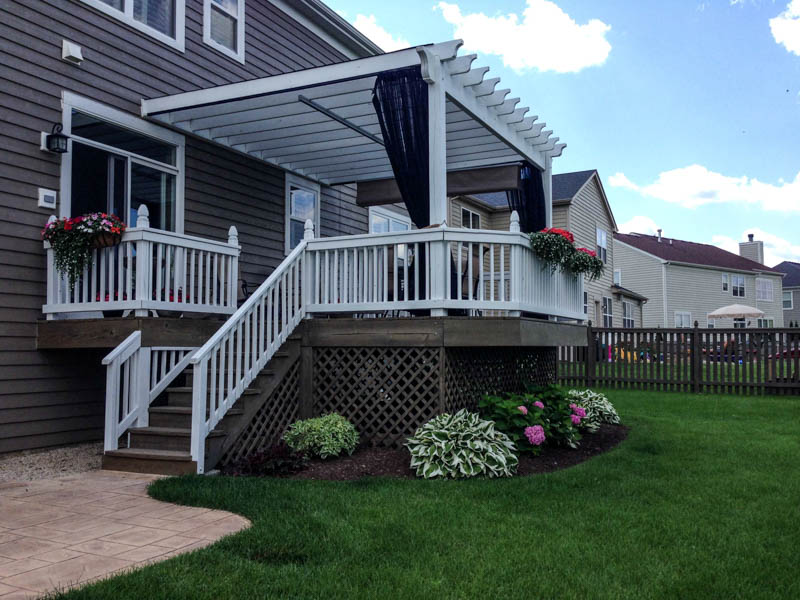 ​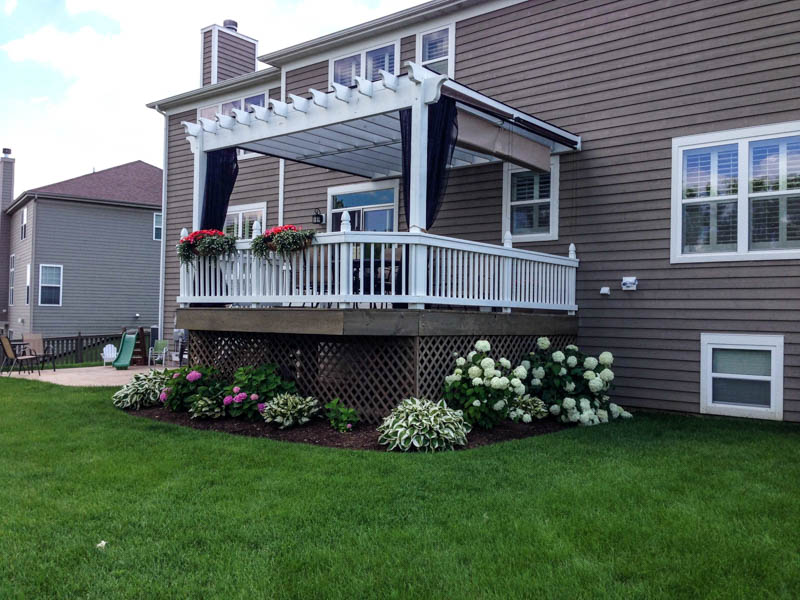 ​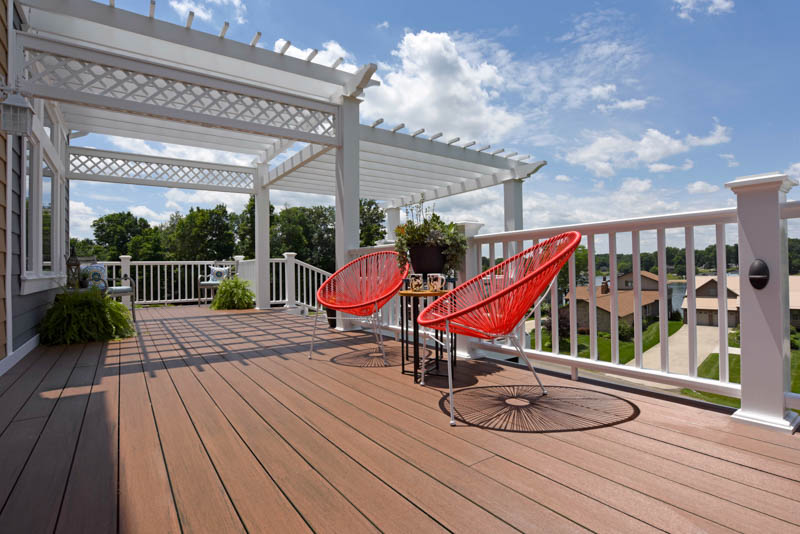 ​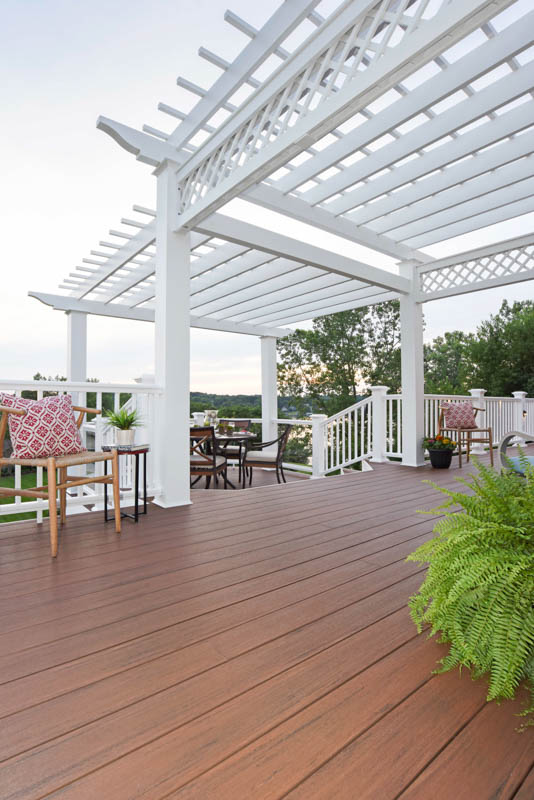 ​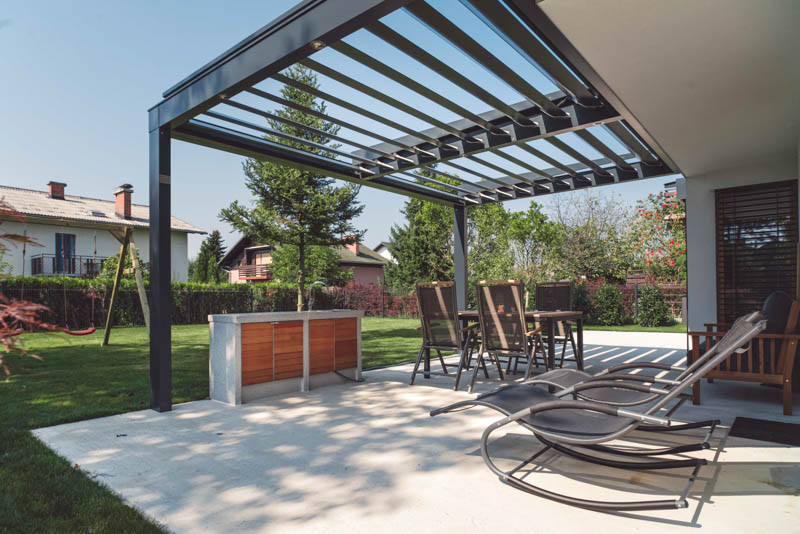 ​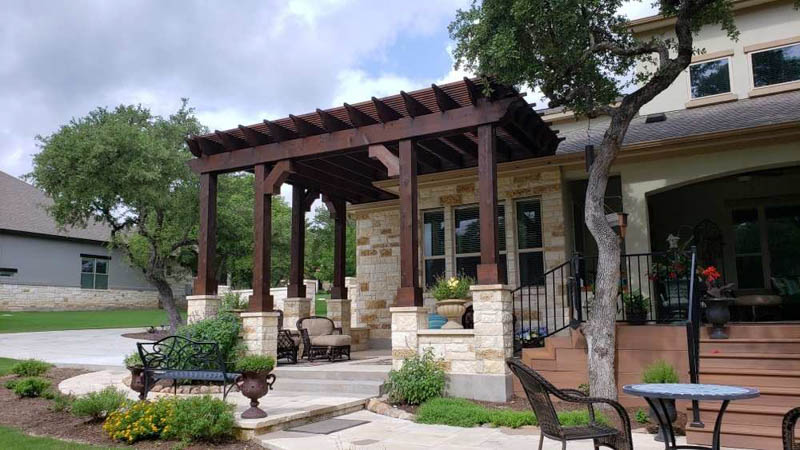 ​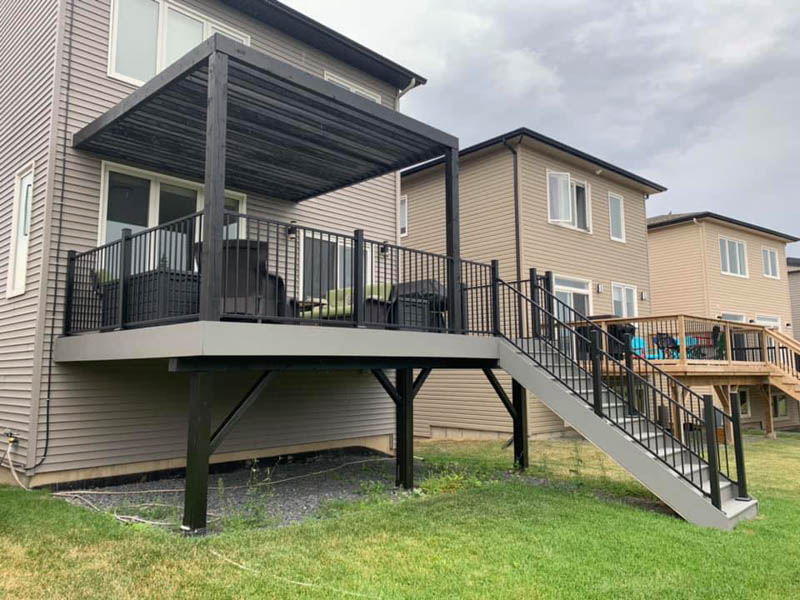 ​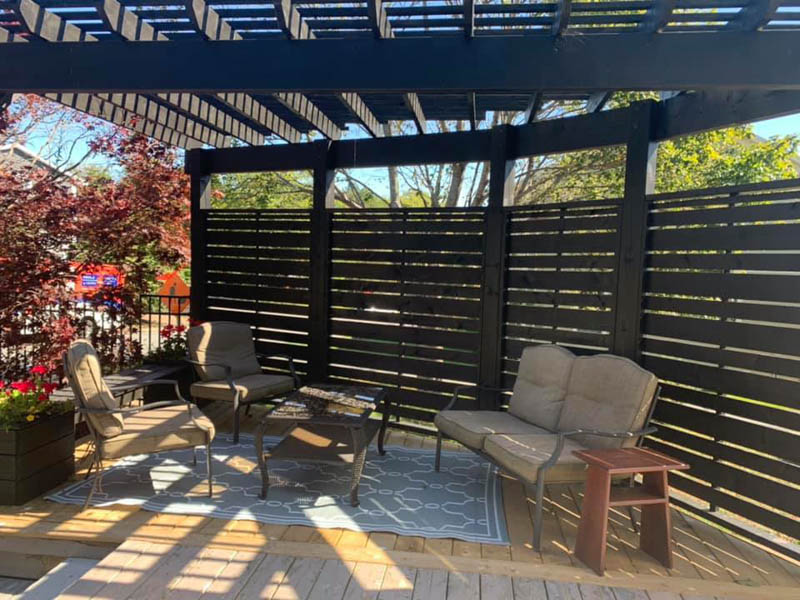 ​
Bedford Custom Pergola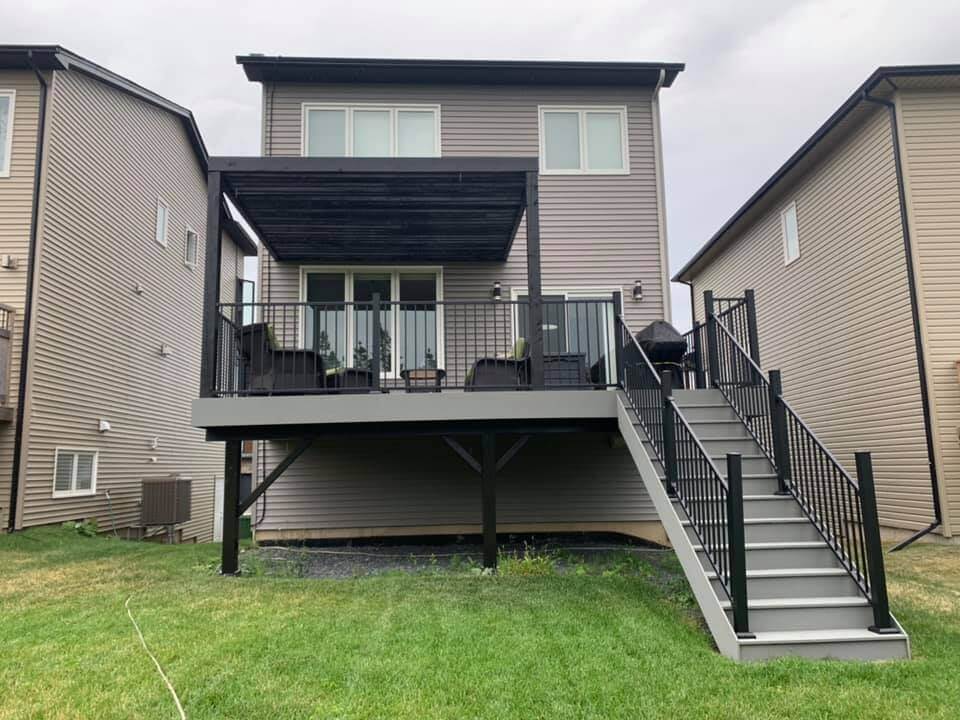 Halifax Pressure Treated Pergola and Privacy Wall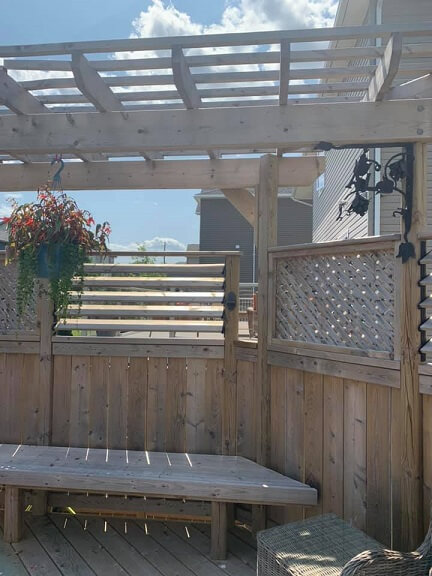 Grand pergola on a custom built deck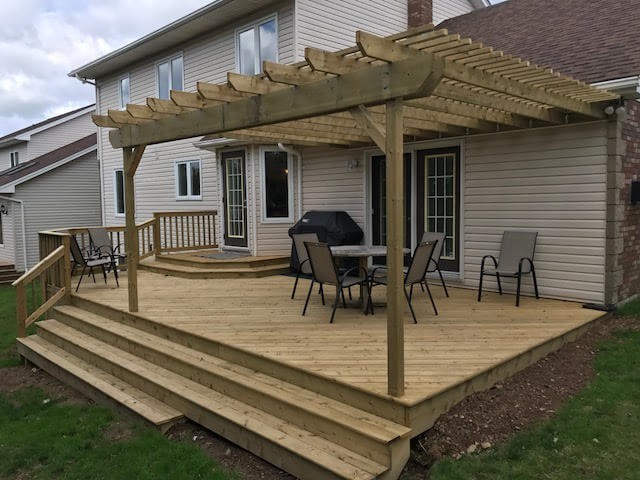 Halifax Pressure Treated Deck & Pergola
"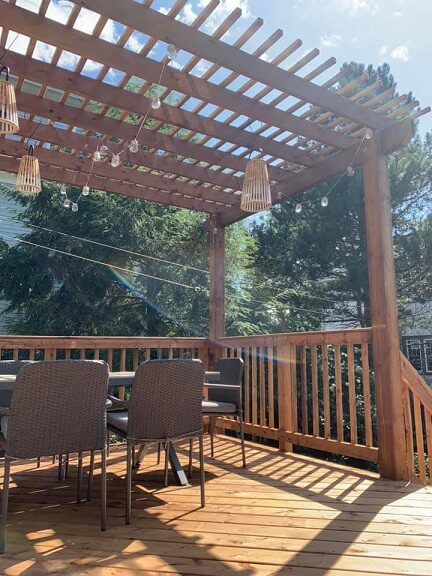 Cedar Deck & Pergolas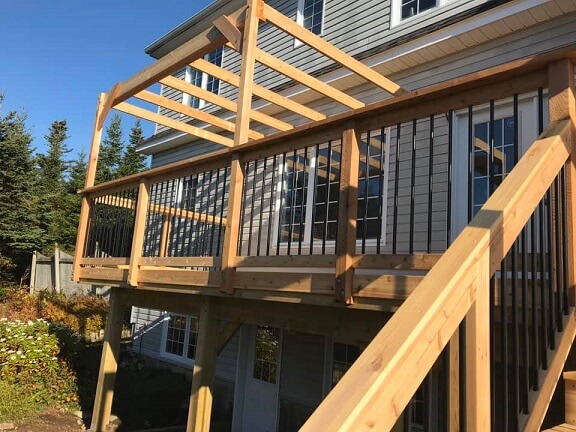 White Pergola Completes this Outdoor Living Space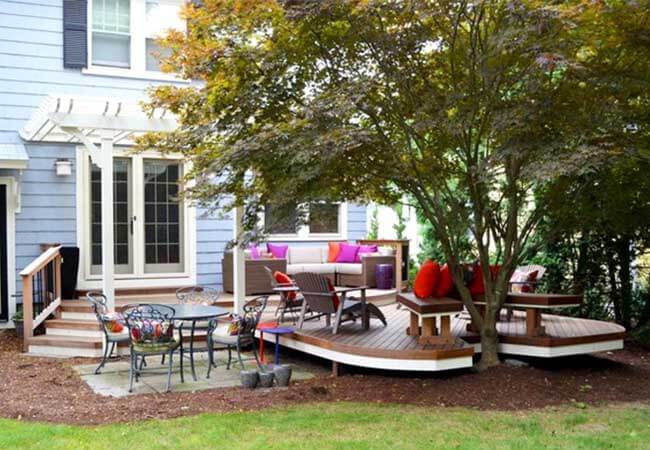 Pressure Treated Wood Pergola Area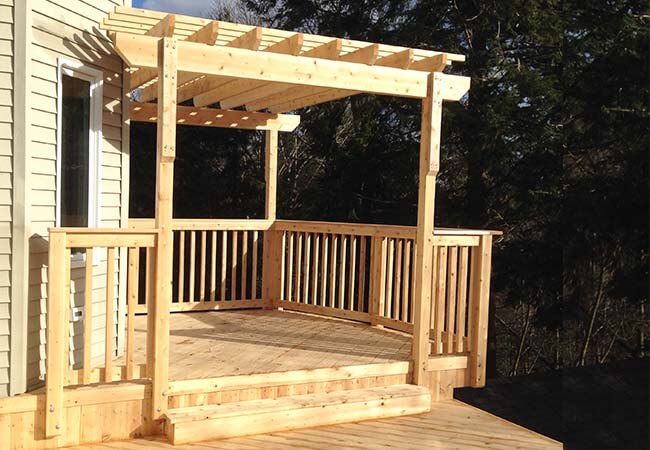 Dining Area Deck Pergola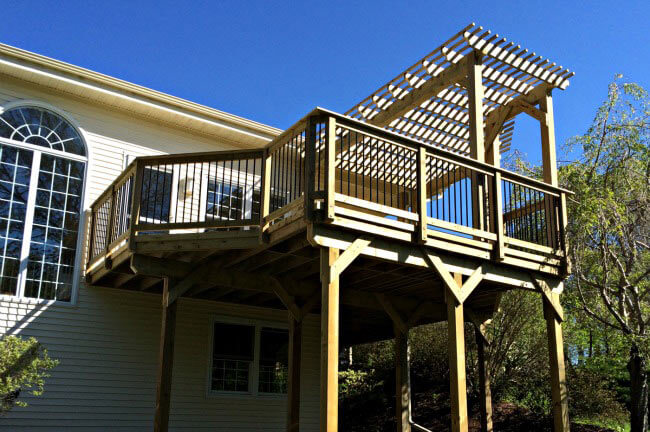 We can't wait to show you what we can do for your home. Schedule your complimentary deck design consultation today at (902) 201-2843!