Screened in porch Builder in weaverville, NC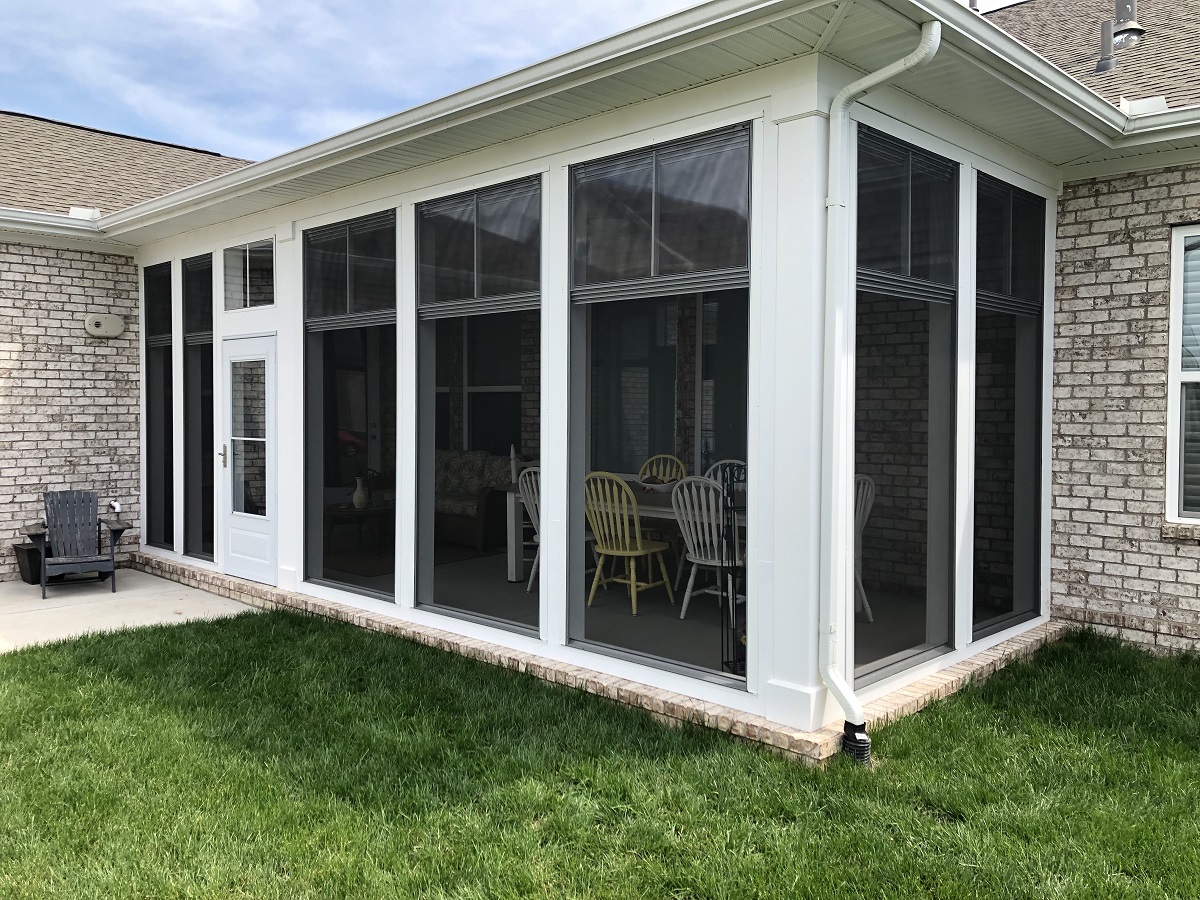 Screened-in porch design and installation is a great way to add value and beauty to your home. Not only does it provide additional living space, but it also offers protection from the elements while allowing you to enjoy the outdoors without worrying about bugs or debris. When planning your screened-in porch, there are a few key points that should be considered before beginning construction. It's important to tailor your decisions based upon both aesthetic and functionality.
Looking for back porch ideas? Give us a call at (828) 481-9074 or contact us online to consult with a Archadeck contractor near you today!
First of all, decide what type of material you want for the walls and roofing of your screened-in porch. There are several options available including wood, metal, or vinyl siding as well as various types of screens such as aluminum mesh or fiberglass screening materials which can offer varying levels of privacy when needed. Additionally consider any special features such as lighting fixtures, ceiling fans, or even outdoor kitchen appliances that could make this area more enjoyable for entertaining guests during warmer months throughout the year.
Your Screen Porch Experts
Once these decisions have been made then it's time to start looking at potential contractors who specialize in screen porch installations. That's where Archadeck of Western North Carolina comes in! We can help create an accurate estimate of cost based on measurements taken from existing structures along with other factors like labor costs.
It's important to research your contractor's background experience, customer reviews, and references prior to making a final decision on whom will handle the project. Quality workmanship is an essential aspect of creating a successful end result. With the right combination of planning effort put forth by the homeowner plus professional expertise provided by the contractor, screened-in porches increase your home's value while providing a comfortable place to relax and spend time with family and friends alike!
Let's create the screen patio of your dreams! Dial (828) 481-9074 or contact us online to get started!
Frequently Asked Questions
How Much Value Does A Screened Porch Add To A House?
Your return on investment on a screened in porch will be dependent on:
Quality of Installation
Size
Location
Neighborhood Comparable Standards
Additional Amenities (lightings, fans, outdoor speakers)
With this in mind, investing in a high quality patio enclosure can increase your home's value by 4%-6%. In addition to this monetary increase, you also expand your home's footprint allowing yourself to spend more time outdoors and run your A/C less. Overtime, this can save you thousands of dollars on energy costs.
Overall, adding a screened porch is definitely worth considering if you're looking for ways to improve upon both the look and functionality of your home while also increasing its overall marketability down the line should you choose to decide to sell at some point in time—a high-quality addition like this could potentially bring back twice what was spent on it! So if enjoy spending time outdoors yet don't want to deal with all hassle associated with traditional outdoor structures then investing screen room might just be the best way to go!