Open Porches & Covered Decks
Archadeck of Kansas City have been custom covered porch and deck builders throughout the area since 2001.
If you are considering adding a covered deck or porch to your Kansas City area home but find yourself undecided on the specific style of porch that might better suit your lifestyle, we can offer insight. What are some benefits of adding an open porch or covered deck versus a scree porch? In terms of style, some people prefer the simple charm of an open, covered porch over a screened-in porch.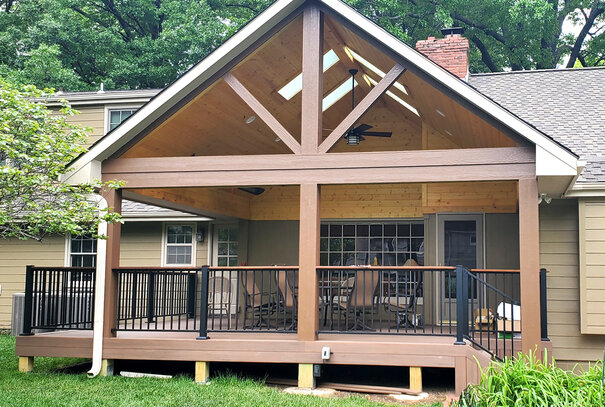 Covered deck in Prairie Village KS
When function is a consideration, open porches allow for a better view from within and have a more open-air feel than a screened porch. An open porch is also easier to navigate if you often use it to get to your backyard, so ease of access is also a functional consideration. The functional ease of an open porch or covered deck does not mean that you lose usability inside your porch. To the contrary, Archadeck of Kansas City often builds custom covered porches to include the same amenities you would find in screen porches. For instance, your covered deck could include an outdoor fireplace, a finished ceiling, full electrical installation for lighting, fans, and more. Porches and decks are also versatile combination spaces, as you see in the photo below. They can host dual-purpose living areas, or be appointed an exclusive function, such as an outdoor TV room. You might find it enjoyable to host a movie night by your fireplace on crisp evenings.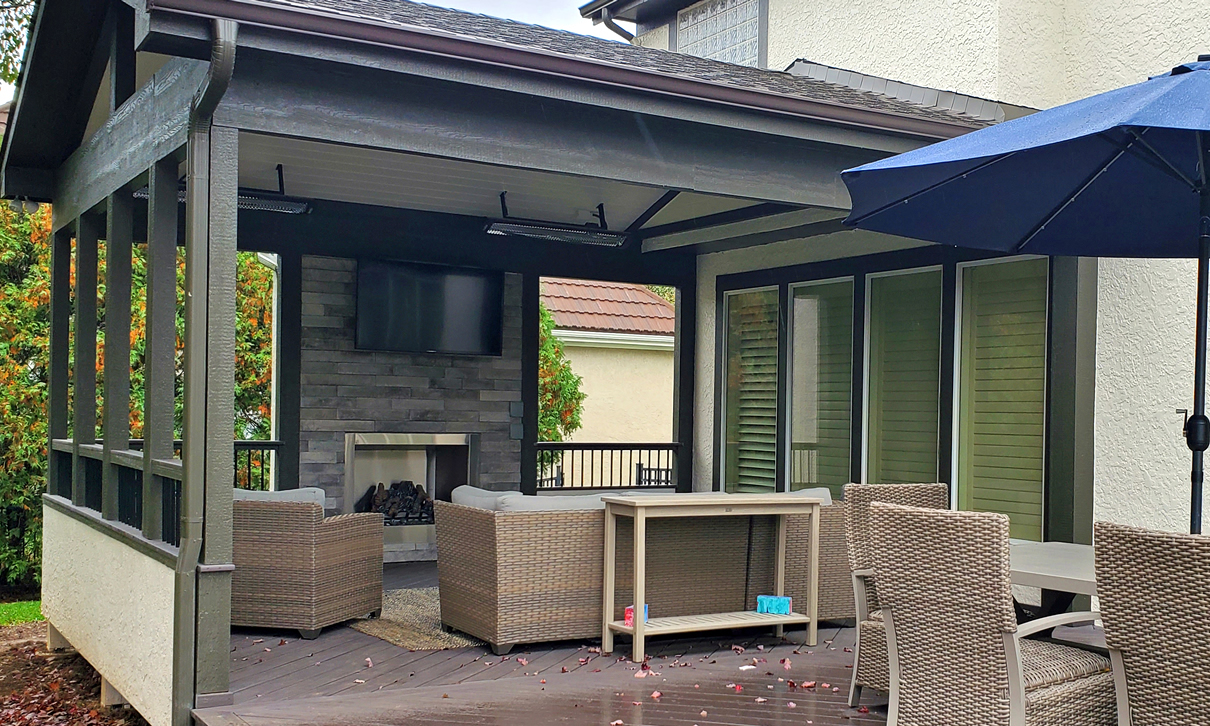 Leawood KS covered porch with radiant heating and outdoor fireplace