Deck Builders in Whitestown
Custom Deck Design and Installation Services Near You
Is your deck looking faded, giving you splinters, or maybe just overall appearing a little drab? We can help! At Archadeck of Northern Indianapolis, our expert deck construction team can create a plan to bring it back to its former glory, or fix it up and add features that make it even better than you could imagine.
If you don't have a deck but want to add an aesthetic and practical outdoor space for relaxing or entertaining, we'll work with you to curate a custom deck design that complements your home. Once you've decided on a design that fits your style and the goals you have for your outdoor space, we'll install your new deck flawlessly and we'll even provide guidance on how to properly maintain your deck for maximum longevity.
Ready to get started with custom deck installation? Give us a call at (317) 967-8992 or contact us online to request your complimentary design consultation!
Enhance Your Outdoor Living Space with a Beautiful Custom Deck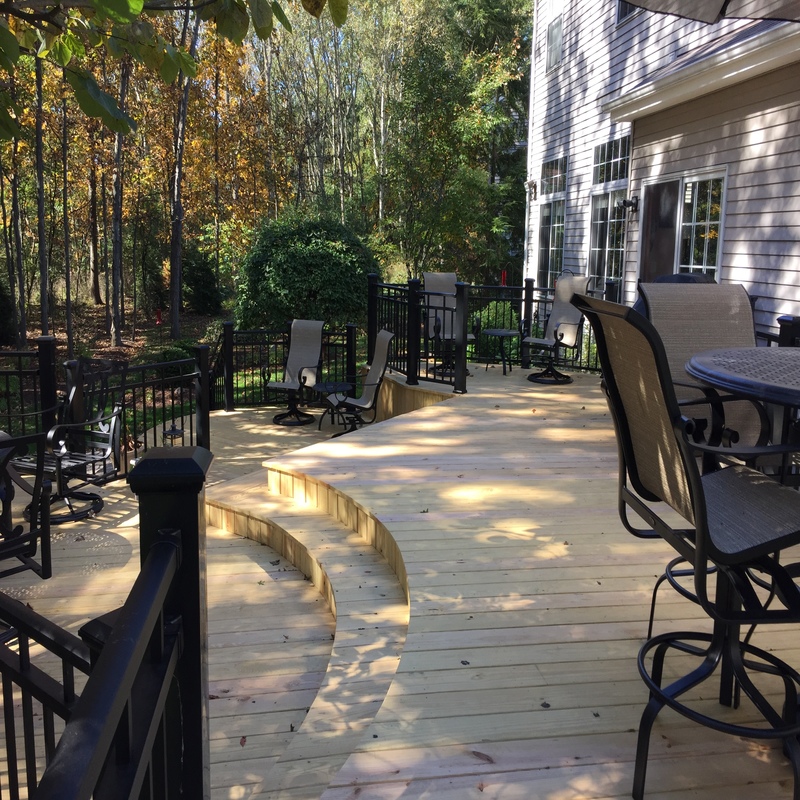 Building a deck is a fantastic way to add monetary and functional value to your home. As you research custom deck design ideas and browse through pictures of homes for inspiration, keep in mind that there are many options to choose from to create or enhance an existing outdoor space. You can start from scratch with a new custom deck or enlarge an existing structure by creating a multi-level or multi-space deck. You can even add an adjoining patio or porch to create the perfect space for dining, entertaining, and relaxing. Get in touch with our experienced design consultants at Archadeck of North Indianapolis for ideas and recommendations.