Special Offers for our Urbandale clients
What is the Value of a Shareable Moment?
Archadeck of Central Iowa's outdoor living spaces have been the backdrop for countless shareable moments for our clients, their friends and loved ones for over 16 years. From weddings, to graduation parties, to birthday parties, to family bbq's, to just sharing some quiet time on your own….the perfect space is often outdoors.

We offer the most comprehensive design+build services in the whole outdoors! As you see in our various photo and video galleries here, we've put deck, porch and patio projects together in many forms and sizes, for many uses. They all started with our complimentary design consultation, all are of the highest quality and craftsmanship and all are backed by the strongest warranty and guarantee protections in the industry. Value by design – achieved thru proven processes, product experience and knowledge and attention to detail. We're here to help you get inspired…and get started making new memories. We offer several unique tools to help transition your outdoor dream space into reality, including: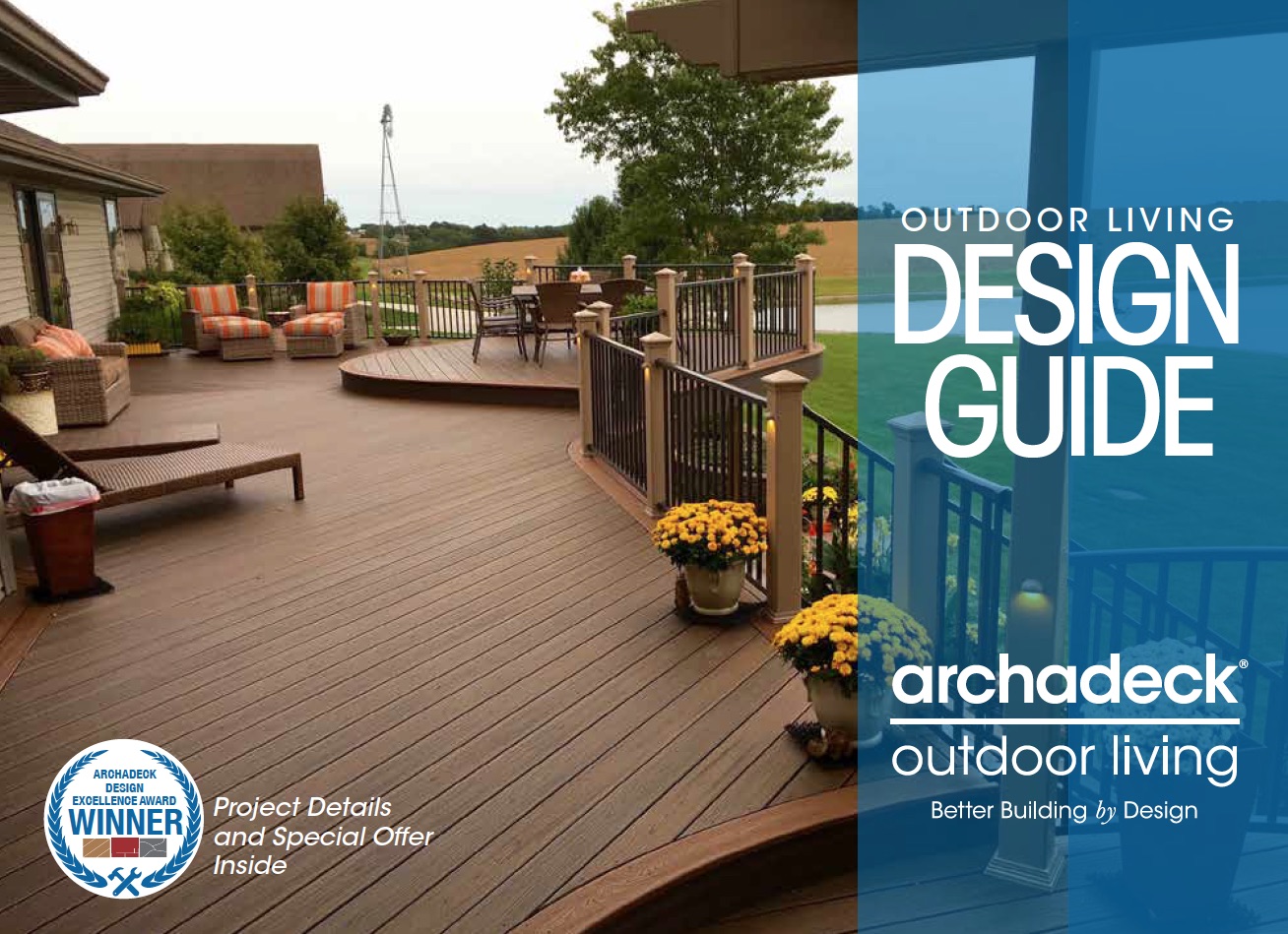 Our highly popular Archadeck Outdoor Living Design Guide helps you understand the various factors to consider in planning for your outdoor living spaces. Our 2016 Design Excellence award-winning project graced the cover of the 2017 Design Guide; maybe your project can make the cover next year! Our Design Guide is available as a complimentary download; click any links here to request your copy.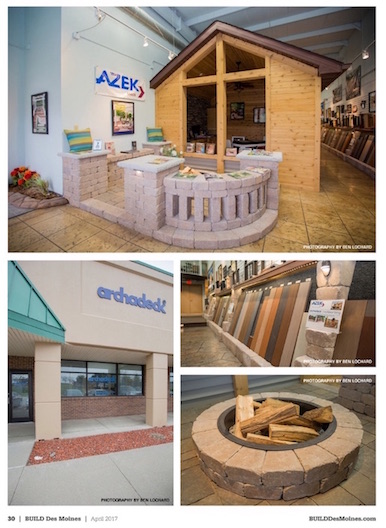 Our Urbandale office and design center showcases the variety of outdoor living spaces we design and build. With ever-changing displays of decking, railing, porch and patio offerings, our space offers an interactive and engaging design center for clients to envision their outdoor living space designs thru product samples and CAD-supported software.
Complete any of the "How Can We Help?" sections here or call us a 515-266-8844 to learn more about our design/build process and to schedule your initial, complimentary design consultation.
The most popular and valuable backyards in Urbandale start with Archadeck and our custom design process is but one reason why. The memories we help make are another. The Archadeck Difference – included in every project!