Pergola Perfection For Outdoor Living!
Our Pergolas Are More Than Just A Pretty Face…
Many builders only use pergolas in their designs for solely cosmetic reasons. It is true that pergolas add dimension, vertical interest, and aesthetics to an outdoor living space. However, there is more to an Archadeck of Southwest Houston pergola than just a pretty face. Our pergolas are designed to not only add beauty but to add privacy, shade, protection from the elements and even help anchor your outdoor living area. The versatility and benefits of a Houston pergola are truly endless….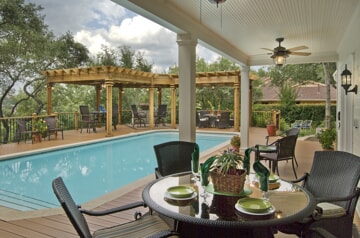 Houston Wooden Pergolas
Wooden pergolas, especially cedar, remain our most popular pergola material of choice among Houston-area homeowners. Their rustic charm can add character and dimension to almost any outdoor structure. In many cases, our wooden pergolas are used in conjunction with a Houston paver, stone or stain & stamp concrete patio, giving you the ultimate appeal of stone and wood in much the same way they mingle in nature.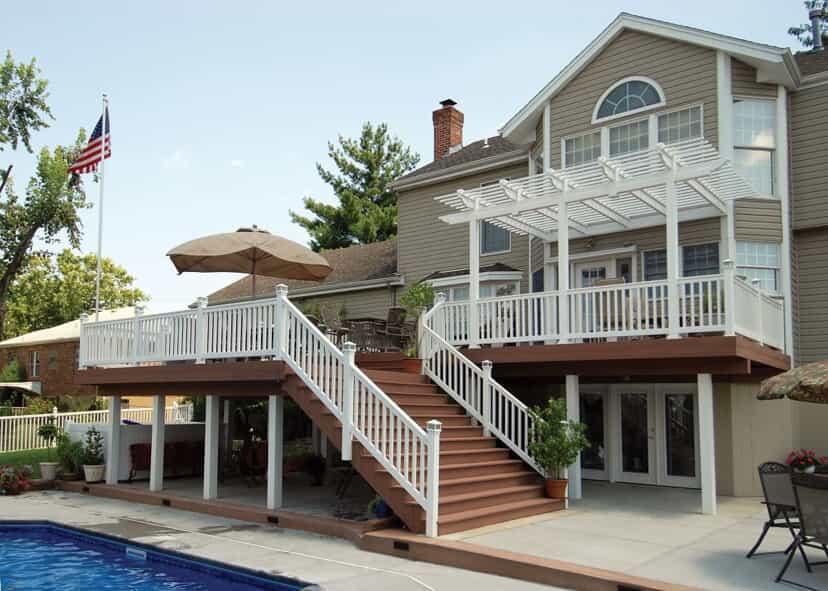 Archadeck of Southwest Houston can design and build your pergola with increased sun protection in mind while keeping the original design of your pergola intact. This may include integration of a sun protection cover into the design, curtains or blinds as we have many options available which can be customized to bring the most shade and comfort to your pergola addition.
It all begins with a complimentary design consultation, so give us a call today at (281) 214-8299 to get started.