Your SW Houston Covered Porch & Patio Builder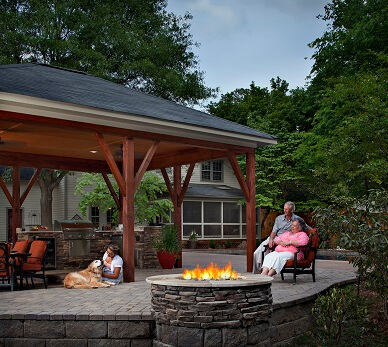 A great way to add value to your home and enhance your outdoor experience is with a covered porch or patio from Archadeck of Southwest Houston. Our custom porch and patio covers are designed to protect you overhead without reducing your connection with the outdoors. From simple covered patios to complete outdoor entertainment areas, our porch and patio covers will transform your home from the outside in. No matter what the weatherman predicts, you know your outdoor plans are covered with an SW Austin patio cover or open porch.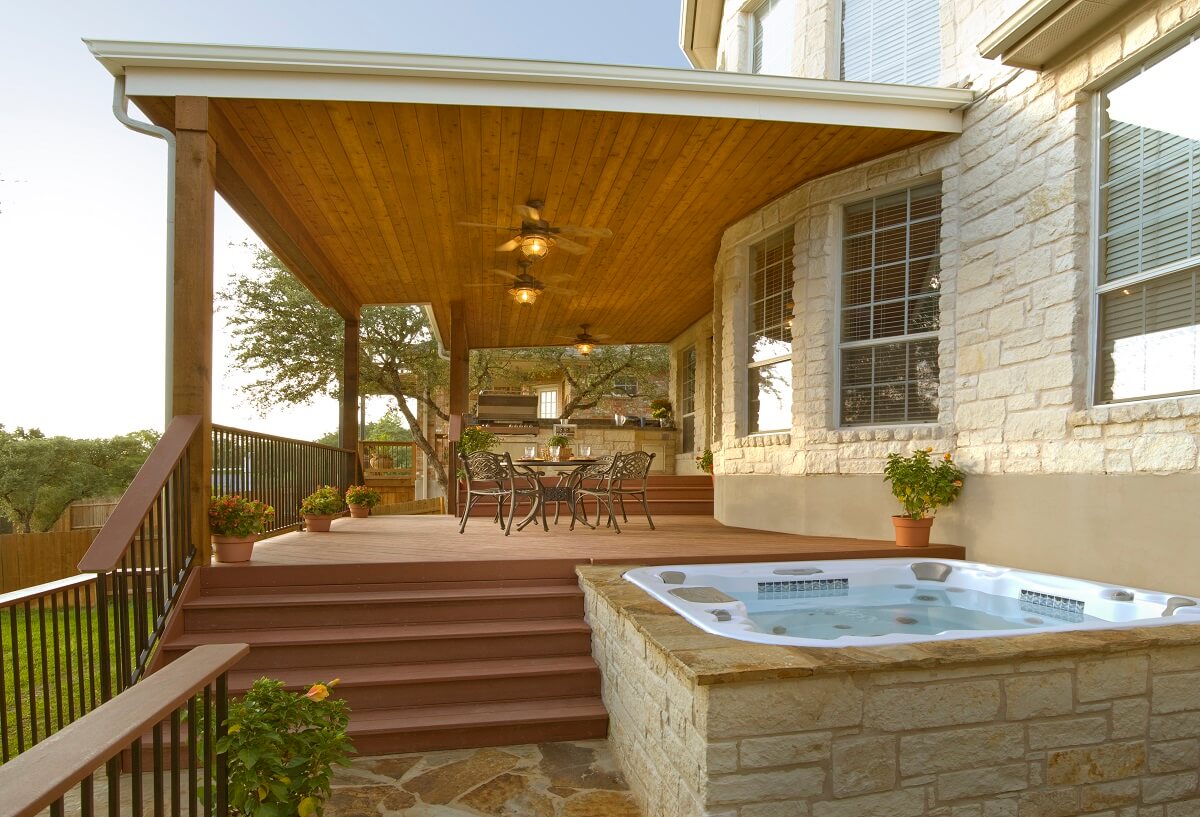 When you take into consideration the benefits that can be gained by making the decision to add a covered outdoor living space, such as a covered porch, or patio cover, to your SW Houston backyard the first caveat that comes to mind is probably increasing enjoyment. Enjoyment IS a major factor when designing a covered outdoor living space, however, the benefits do not end there.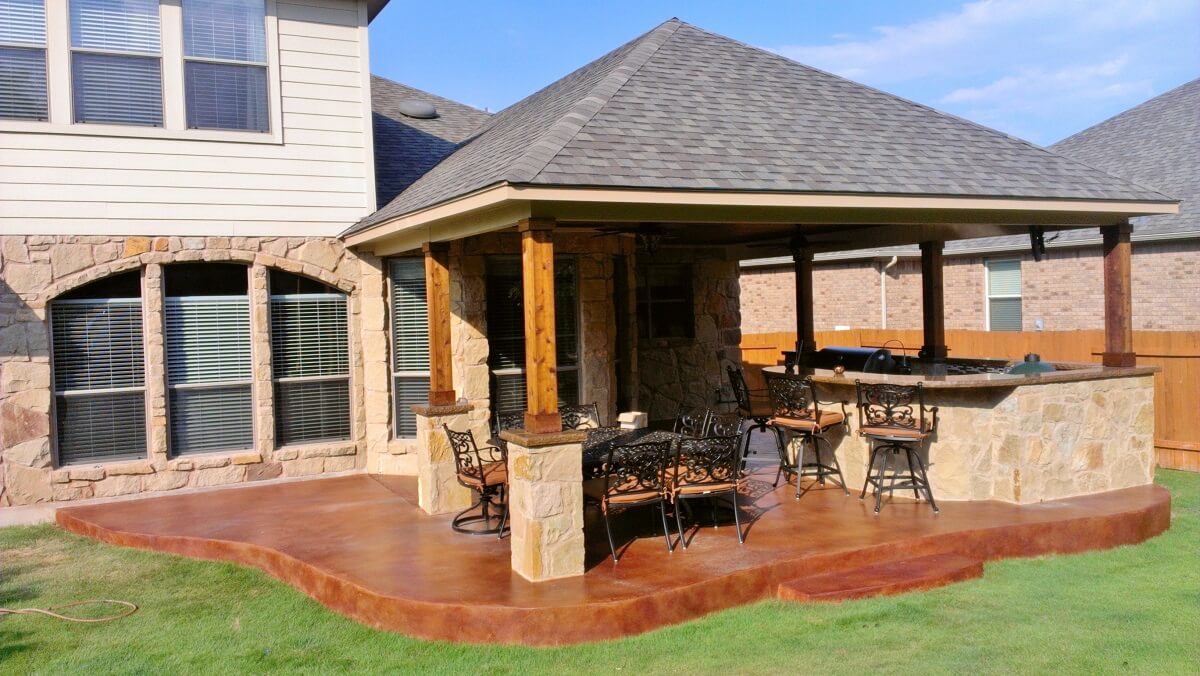 There are many reasons why Houston homeowners are choosing a covered patio design. These include the low-maintenance qualities tied to using a hardscape floor. Hardscapes are easy to maintain and to clean. Hardscapes are also strikingly beautiful from an aesthetic standpoint, and homeowners like to tie their covered patio into a new or existing patio space as well. The mixture of wood and stone used in many covered patio designs is also appealing to many homeowners.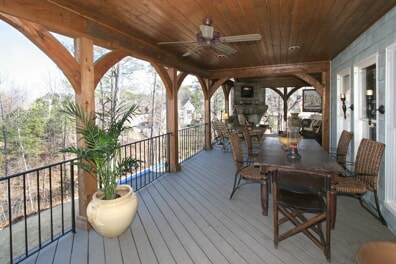 Archadeck of Southwest Houston specializes in both covered and uncovered outdoor living space designs. We can address your specific needs and desires in order to determine what type, or combination of, outdoor structure is the right "fit" for your lifestyle. For some homeowners, just having a deck, or patio, is not enough and their outdoor living space must meet specific needs. These can include sensitivity and concern from UV light, allergies and even dealing with SAD (Seasonal Affective Disorder). Some of our most popular protected structures include screened and covered porches, patio covers, pool pavilions, cabanas and even shade pergolas. With this in mind we want to take this opportunity to point out the health-conscious benefits of having a covered outdoor space on your property to utilize:
Greatly enhances the look and curb appeal of your home and landscape
Adds value to your home
Is a comfortable way to enjoy the outdoors
Is a great place for plants to thrive
Provides emotional benefits of sunlight (increased Vitamin D and stress reduction) without harmful UV ray
Can serve as a spot for outdoor entertaining as it provides protection from inclement weather
Creates a room free from the irritants of seasonal allergies (screened rooms)
Can serve as a dining area with a clear barrier against pesky mosquitos and stinging insects (when screened)
Is a pollen and allergen-free outdoor living room (when screened)
It all begins with a complimentary design consultation, so give us a call today at (281) 214-8299 to get started.