Central CT Green Decking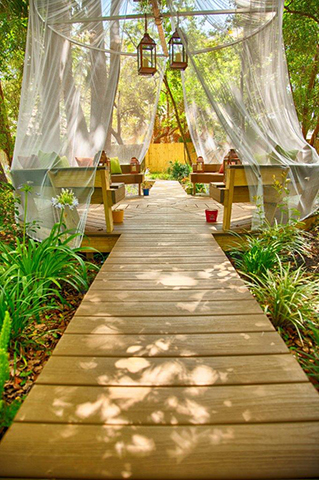 As the premier deck designer and builder for the Avon, Farmington, Guilford, Madison, Cheshire and Woodbridge areas of CT, providing a large menu of decking options is important. Along with the many synthetic and wooden decking choices we offer here at Archadeck of Hartford-Fairfield, we also offer deck material choices for the environmentally-conscious homeowner as well.
Can a Deck Be Beautiful, Strong and Sustainable?
The answer is yes!
Archadeck of Hartford Fairfield is the only deck builder in the area to offer green decking choices such as Moistureshield, Fiberon and Bamboo.
Connecticut's MoistureShield Deck Builder
This moisture-resistant composite decking is environmentally friendly and can be installed on the ground, in ground or underwater. MoistureShield also offers industry leading warranty against rot, decay and termite damage.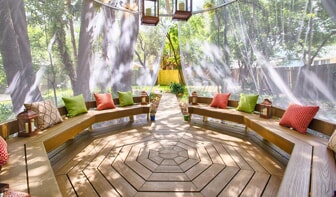 Fairfield's Fiberon Deck Builder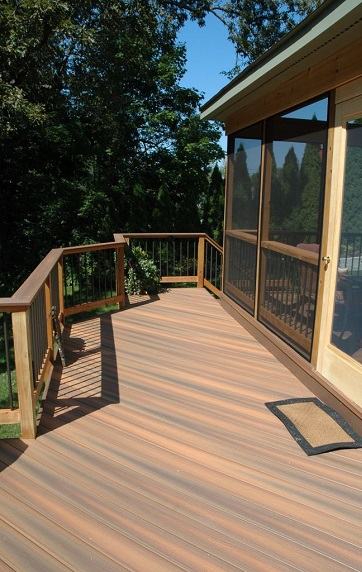 Fiberon products are made from recycled materials. This means they divert more than 60,000 tons of wood and plastics from landfills and incinerators each year. Additionally, Fiberon products are free of harmful chemicals, and their decking is produced using sustainable processes which contribute toward points in LEED and other green building rating systems. Plus, they use a closed-loop water cooling system for zero water discharge which recovers 98.5% of the waste materials they generate.
These practices were recognized by Green Builder magazine, who named Fiberon a 2015 Eco-leader.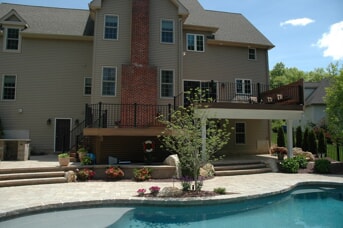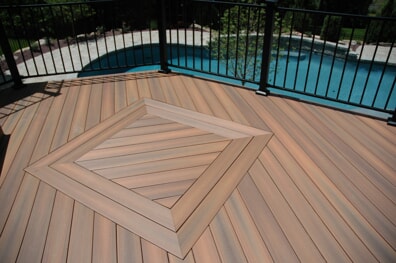 Fiberon also transports U.S. goods via rail cars from two manufacturing plants: one on the east coast; the other, on the west. This practice enhances efficiency while reducing greenhouse gas emissions.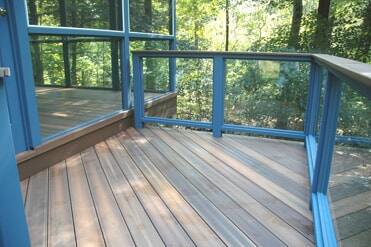 It all begins with a complimentary design consultation, so give us a call today at (203) 439-5720 to get started.